Biography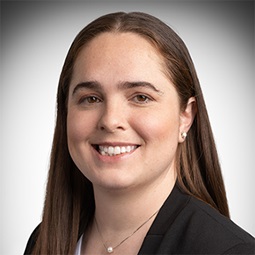 Arianna Scavetti is a partner in Weil's Washington, D.C. office, where she focuses on complex trial and appellate litigation in state and federal courts around the country.
Arianna represents corporate clients in a wide range and at all phases of complex commercial litigation. She regularly defends clients in class actions involving allegations of consumer fraud and deception under state and federal law and has secured significant victories at the trial and appellate levels for companies in cases challenging product labeling and marketing as false or misleading. Arianna also advises companies on product labeling and environmental, social, and governance commitments and marketing, and defends against claims challenging conditions and practices in companies' global supply chains, including allegations of "greenwashing".
Arianna also has broad experience in the sports industry. She represents professional players associations in investigations and litigation involving issues of player safety and compensation. She has also handled additional sports industry engagements focused on labor and employment claims and sponsorship agreements.*
Some of Arianna's recent representative engagements include:*
Representing leading food and beverage companies in over 25 class actions alleging consumer fraud and deception.
Representing two global food and beverage companies in separate consumer class actions challenging supply chain practices and product labeling.
Representing a leading consumer products company in complex, multi-defendant litigation seeking to impose public nuisance liability for marine plastic pollution.
Representing a financial services firm in a suit alleging conspiracy claims under the TVPRA.
Representing the National Women's Soccer League Players Association in a landmark investigation into alleged abuse, harassment, and misconduct in women's soccer.
Representing the Players Association for the U.S. Men's National Soccer Team as amicus curiae in support of the U.S. Women's National Soccer Team in high-profile equal pay litigation brought against the U.S. Soccer Federation.
Representing several prominent men's and women's professional and collegiate Players Associations as amici curiae before the Supreme Court in challenging the NCAA's amateurism rules as violating the antitrust laws.
Representing the National Women's Law Center and Women's Sports Foundation as amici curiae in support of former college athletes alleging Title IX violations by a university based on sexual abuse they suffered at the hands of a university sports team doctor.
Representing David Faulkner, who was wrongly convicted of murder, in pro bono litigation that secured a grant of his petition for writ of actual innocence and won his unconditional release from custody after 21 years of confinement.
Arianna was recognized in the 2023 edition of Best Lawyers: Ones to Watch in America in the areas of mass tort litigation and class actions.
Prior to joining Weil, Arianna worked at another global law firm. From 2016 to 2017, Arianna served as a law clerk to the Honorable Anthony J. Scirica of the United States Court of Appeals for the Third Circuit. She graduated summa cum laude from the University of Pennsylvania Law School and earned her undergraduate degree with honors in Law, Letters, and Society from the University of Chicago.
* includes matters handled prior to joining Weil
Firm News & Announcements, Awards and Recognition, Latest Thinking
Firm News & Announcements
Arianna Scavetti Recognized as Best Lawyers: One to Watch Honoree

Award Brief — Best Lawyers 2023