Associate

Washington, D.C.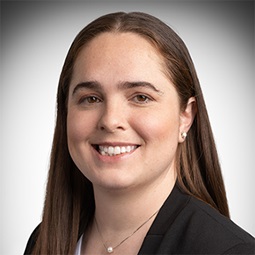 Arianna Scavetti is an associate in Weil's Washington, D.C. office, where she focuses on complex trial and appellate litigation in courts around the country.
Complex Commercial and Class Action Litigation Experience*
Arianna has experience in a wide range and at all phases of complex commercial litigation, with an extensive track record in class actions involving allegations of consumer fraud and deception under state and federal law. For example, she has secured significant victories at the trial and appellate levels for food and beverage companies in cases challenging product labeling and marketing as false or misleading. Arianna also has advised companies regarding environmental, social, and governance commitments and marketing, and defended against claims challenging conditions and practices in companies' global supply chains.
Sports Industry Experience*
Arianna has broad experience in the sports industry, in engagements ranging from labor and employment claims to sponsorship agreements and player compensation issues. She presently serves on the Weil team representing the Players Association for the U.S. Men's National Soccer Team, as amicus curiae, in support of the U.S. Women's National Soccer Team in its high-profile equal pay litigation brought against the U.S. Soccer Federation, pending before the U.S. Court of Appeals for the Ninth Circuit and the U.S. District Court for the Central District of California. Arianna is the lead associate on this matter and drafted the amicus brief to the Ninth Circuit.
Employment Litigation Experience*
Arianna has also litigated a wide range of labor and employment matters, handling claims involving non-compete clauses, the Americans with Disabilities Act, ERISA, and allegations of wrongful termination, misclassification, discrimination, and retaliation.
Pro Bono Experience*
Arianna dedicates substantial time to pro bono matters. In July 2016, Arianna and several of her colleagues were presented with the "Defender of Innocence" award by the Mid-Atlantic Innocence Project in recognition of their efforts to vindicate David Faulkner, who was wrongly convicted of murder in 2001. Arianna and the team's efforts led Maryland's highest court to grant Mr. Faulkner's petition for writ of actual innocence in April 2020, and secured Mr. Faulkner's unconditional release from custody in February 2021 after 21 years of confinement.
Other Prior Experience
From 2016 to 2017, Arianna served as a law clerk to the Honorable Anthony J. Scirica of the United States Court of Appeals for the Third Circuit. She graduated summa cum laude from the University of Pennsylvania Law School, where she was awarded the P. Pemberton Morris Award for excellence in evidence, pleading, and practice. Arianna won the University of Pennsylvania Law School's prestigious Edwin R. Keedy Moot Court Competition, as well as a national trial advocacy championship, and served as a Senior Editor of the University of Pennsylvania Law Review. She earned her undergraduate degree with honors in Law, Letters, and Society from the University of Chicago.
* includes matters handled prior to joining Weil