Biography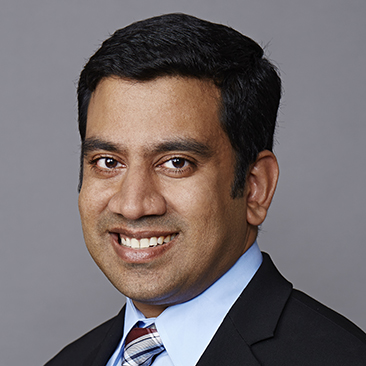 David R. Singh's practice covers all aspects of complex commercial litigation in state and federal courts throughout the country. He has litigated a wide variety of disputes, including consumer class actions (including alleged violations of California's Unfair Competition Law, False Advertising Law and Consumer Legal Remedies Act), trade secret misappropriation and employee mobility disputes, breach of contract, fraud, and product liability cases, and earn out, working capital, indemnification and other post-closing M&A disputes.
Mr. Singh is currently recognized as a "Next Generation Lawyer" for Product Liability, Mass Tort & Class Action – Defense: Consumer Products and as a "Recommended Lawyer" for General Commercial Disputes and Advertising & Marketing: Litigation by Legal 500. In 2017 and 2018, he was named to Benchmark Litigation's "40 & Under Hot List." Mr. Singh also was named to Law360's 2017 list of "Rising Stars" for his work on class actions, Minority Corporate Counsel Association's list of 2017 "Rising Stars," and the Daily Journal's 2016 "40 Under 40" list.
Mr. Singh's recent notable work in includes prevailing on motions to dismiss two separate consumer class action complaints in California federal court against a leading public technology company, one alleging a defect in its top-selling device and the other regarding a Wi‐Fi feature in its operating system (which was subsequently upheld on appeal before the Ninth Circuit); securing the dismissal of a class action complaint against Sanofi regarding its epinephrine injection product, Auvi‐Q; and playing a lead role on a team representing ExxonMobil in In re: Motor Fuel Temperature Sales Practices Litigation, a multidistrict litigation involving more than 30 putative class actions alleging that retailers of gasoline and diesel fuel should have adjusted the size or cost of gallons of fuel sold to account for thermal expansion. He served as lead day‐to‐day counsel for Walgreens in consumer class action litigation relating to Theranos Labs blood testing technology, securing dismissal of core claims and indemnification from Theranos.
Other representative engagements include:
Coffee Company – Winning the dismissal with prejudice of all claims brought against a leading coffee company in a consumer class action alleging violation of New York General Business Law sections 349 and 350 relating to alleged false representations and false advertising.
Dave & Buster's – Secured voluntary dismissal – without even having to file a motion to dismiss – through favorable individual settlement of putative class action alleging violation of NY GBL § 349 based on Dave & Buster's pricing arcade games in fractions of credits, allegedly leaving consumers with unusable remaining credits.
Alibaba – Represents Alibaba in a putative class action alleging that it has not adopted and reasonably implemented measures to prevent the sale of unauthorized copies of copyrighted works on its e‐commerce platforms.
AdColony – Represents mobile video advertising and monetization platform AdColony in a putative class action alleging that the collection of personal information on various smart phone‐based apps violates federal and state privacy laws.
Procter & Gamble – Represented Procter & Gamble in a class action relating to the its probiotic supplement Align©; the Weil team secured a favorable settlement on the eve of trial.
Nuance – Represents Nuance Communications in a declaratory judgment action against IBM in relation to the software powering IBM's Watson, DeepQA.
Pandora – Represents Pandora Media, Inc. in a proceeding in front of the Copyright Royalty Board to determine reasonable rates and terms for making and distributing phonorecords for the period beginning January 1, 2018, and ending December 31, 2022.
ESPN and ABC Cable Networks Group – obtained a complete victory at trial for Disney affiliates ESPN and ABC Cable Networks Group, Inc. in case brought by Echostar Satellite L.L.C. (n/k/a Dish Network) seeking over $100 million in damages. Plaintiff Echostar, now operating under the name Dish Network, claimed the rights to four high definition television networks, including the Disney Channel HD and ESPN News HD, under existing licensing agreements. After a two‐week jury trial the jury came back in our clients favor after 7 hours of deliberation.
Toyobo – Defense of Toyobo, a major Japanese fiber manufacturer, in consumer fraud class actions throughout the United States, False Claims Act actions, suits and investigation by states attorneys general, claims and lawsuits by body armor manufacturers, and personal injury claims arising from the sale of a high‐performance fiber used in the manufacture of hundreds of thousands of bullet‐resistant vests.
Sanofi‐Aventis – Obtained a trial victory in a contractual dispute with Sun Pharmaceutical Industries over a settlement in a Hatch‐Waxman patent infringement litigation related to Eloxatin, Sanofi's branded colorectal drug treatment product with annual sales in excess of $1 billion. Following expedited discovery, an evidentiary hearing and pre‐ and post‐trial briefing, the district court agreed with Sanofi's interpretation of the parties' settlement agreement and held that Sun was enjoined from selling its generic version of Eloxatin® until August 2012. The Federal Circuit dismissed Sun's appeal of the district court's ruling as moot.
C‐III Asset Management LLC – Defeated plaintiffs' motion for preliminary injunction against C‐III Asset Management with respect to an event of default in a commercial mortgage secured against property owned by plaintiffs.
New York Metropolitan Transportation Authority – Successfully defended the New York Metropolitan Transportation Authority in a challenge brought by Madison Square Garden over the rights to build the New York Sports and Convention Center on Manhattan's West Side.
Penn Treaty – obtained a favorable settlement in a putative nationwide class action against Penn Treaty Network America Insurance Company and Penn Treaty American Corp. alleging fraud, negligent misrepresentation, breach of fiduciary duty, breach of the duty of good faith, restitution and reformation.
Mr. Singh is a recognized leader in Silicon Valley and the legal community, with particular contribution to the area of class actions, diversity and pro bono. Mr. Singh serves as a leader in the ABA, Section of Litigation in his roles as Chair of the Corporate Counsel Committee, Co-Chair of the 2017 ABA Annual Meeting, Vice-Chair of the Section's inaugural Professional Success Summit in 2016, and Member of the Host Committee for the 2016 American Bar Association Annual meeting in San Francisco. He is also a member of the South Asian Bar Association (SABA) Northern California Chapter, member of Weil's firm-wide Diversity Committee, Co-founder of Weil's Asian affinity group, leader of Weil's Class Action Task Force and editor of the Firm's Class Action Monitor, regularly speaking and writing on significant class action issues. Mr. Singh previously served as Weil's Leadership Council on Legal Diversity (LCLD) Fellow in 2012, member of the Council of Urban Professionals (CUP) Leadership Board, and a Practicing Attorneys for Law Students (PALS) mentor. He has also been recognized as a "Pro Bono Legend," a recognition of attorneys at Weil who have performed more than 50 hours of pro bono service for five or more consecutive years.
Awards and Recognition, Speaking Engagements, Guides and Resources, Latest Thinking, Firm News & Announcements
ABA Section of Litigation's Corporate Counsel CLE Seminar

Speaker(s): Arvin Maskin, David R. Singh, Bambo Obaro and Erin Marie Choi

February 13-15, 2020 — Carlsbad, CA — Partner Arvin Maskin served as the 2020 Committee Co-Chair for the ABA Section of Litigation's Corporate Counsel CLE Seminar. During the three-day seminar, which took place in Carlsbad, CA, several Weil attorneys participated in panels. Partner David Singh moderated a panel titled "Efficient Case Management: Partnering with Opposing Counsel and the Judiciary to Minimize Court Burdens and Litigation Costs." Partner Bambo Obaro moderated a panel titled "Playing Nice in the Sandbox: An Interactive Discussion of How to Navigate Common Conflict Points in Outside and In-House Counsel Business Arrangements." Dallas associate Erin Choi moderated a panel titled "Litigation Jeopardy!" Weil partner Paul Genender also attended.

Bridgeport Continuing Education Speaker(s): David R. Singh

September 20, 2019 — San Francisco — Complex Commercial Litigation partner David Singh spoke on a panel titled, "An In-Depth Examination of Class Certification Featuring a Close Look at Daubert Considerations," as part of Bridgeport Continuing Education's 2019 Class Action Litigation Conference in San Francisco.
Firm News & Announcements