Biography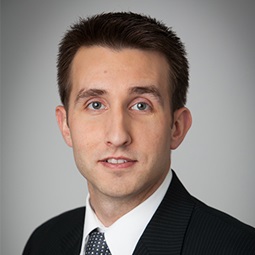 Timothy Welch is a partner in Weil's Corporate Department and is based in Washington, D.C. He has extensive experience counseling Firm clients regarding regulatory issues and risks that arise in the ordinary course of business, during significant transactions and in dealings with government authorities.
Tim provides operational and transactional guidance to Fortune 500 companies, as well as small and medium-sized businesses, involving activities in virtually every major industry and country. He routinely advises clients regarding the Foreign Corrupt Practices Act and other anti-bribery and anti-corruption laws; sanctions administered by the Office of Foreign Assets Control, export controls administered by the Bureau of Industry and Security and Directorate of Defense Trade Controls, import/customs, anti-boycott, and other international trade and investment matters; the Patriot Act, Bank Secrecy Act, and other anti-money laundering laws; and various federal and state consumer and financial regulatory regimes. Tim has been part of both the Corporate and Litigation Departments during his tenure with the Firm, and he regularly advises clients on internal investigations around the world—including in China, Russia, India, and the Middle East—and in a wide range interactions with regulatory and enforcement agencies, including the Justice, Treasury, State, Commerce, and Defense Departments, the Committee on Foreign Investment in the United States, the Securities and Exchange Commission, and other federal and state agencies.
Tim provides practical advice regarding inbound and outbound investment and other cross-border transactions, as well as domestic financial regulatory issues. He has worked on over a thousand mergers, acquisitions, and other transactions in recent years, advising governments, financial institutions, and strategic buyers and sellers, as well as private equity companies, pension funds, sovereign wealth funds, and other investors. He represents both lenders and borrowers on debt financings, underwriters and issuers on equity offerings, and investors and managers in the fund formation context.
Tim received his J.D. from the University of Chicago Law School and his B.A., with majors in Economics, Political Science and Psychology, and a minor in Philosophy, from the University of Buffalo. Tim previously worked at the Supreme Court of the United States and in the Chicago office of another international law firm.
Tim has performed pro bono work for the International Senior Lawyers Project, Oxfam, Plan International, nonprofit micro lenders, Legal Response International, the Innocence Project, Election Protection, Save the Children, the Children's Law Center, Global Citizen, the Public International Law & Policy Group, and Libraries Without Borders. He and his wife are resource/foster parents in Arlington County, Virginia.
Firm News & Announcements, Latest Thinking
Firm News & Announcements