Biography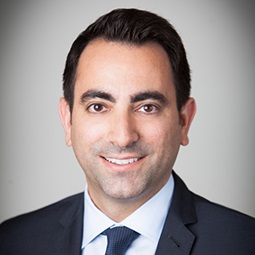 Mark is an associate in Weil's Complex Commercial Litigation practice and its Appeals and Strategic Counseling Group. He has experience across a range of substantive areas of law, including antitrust, bankruptcy, administrative law, environmental law, and constitutional law. Mark also has industry expertise in energy, technology, and sports and entertainment, representing major global companies in those fields.
Mark plays a lead role at all stages of litigation. Drawing on his deep knowledge of the federal court system, and having clerked in both the federal district court and circuit court of appeals, he helps clients formulate comprehensive and successful strategies at the outset of litigation. He drafts motions and briefs on a range of complex issues, attends hearings and depositions, prepares trial plans, and writes appellate briefs. He also helps clients with regulatory issues, submitting public comments to proposed regulations and defending against agency enforcement actions.
Some of his notable experience includes serving on Weil teams representing:
A global technology company in a high-profile Ninth Circuit appeal involving an antitrust dispute with a video game producer.
A major social media platform in connection with a Federal Trade Commission enforcement action.
Repsol S.A. in complex environmental litigation concerning pollution of the Passaic River in New Jersey, which involves multi-billion-dollar claims of "alter ego" and fraudulent conveyance.
Altria in an appeal from an infringement lawsuit regarding e-vapor and smoking cessation technology.
Minor league baseball teams in high-profile antitrust litigation brought against Major League Baseball.
An energy sector trade organization in filing an amicus brief before the U.S. Supreme Court.
National Public Finance Guarantee Corporation in litigation related to the restructuring of the Puerto Rico Electric Power Authority.
Westinghouse Electric Company in its unprecedented chapter 11 bankruptcy cases involving liabilities in excess of $9 billion.
Talen Montana, LLC as a major customer and contract counterparty of Westmoreland Coal in Westmoreland's chapter 11 cases.
A global investment bank in connection with a Securities and Exchange Commission investigation.
Mark also has an active pro bono practice, with a focus on First Amendment and religious freedoms. He currently works with a Weil team defending journalists against "SLAPP" lawsuits and another team representing a Jewish seminary facing religious discrimination. 
From August 2019 to October 2020, Mark served as a law clerk to the Honorable Adalberto Jordan of the U.S. Court of Appeals for the Eleventh Circuit, and from October 2020 to November 2021, he served as a law clerk to the Honorable Roy K. Altman of the U.S. District Court for the Southern District of Florida.
Mark received his J.D. from Yale Law School, where he served as an Articles Editor for the Yale Law Journal. During law school, he served as a Judicial Intern for The Honorable Robert N. Scola, Jr. and the Honorable Marcia G. Cooke of the U.S. District Court for the Southern District of Florida. Mark received his B.A., magna cum laude, in English Literature from Emory University.
Latest Thinking, Firm News & Announcements
Firm News & Announcements