Diversity, Equity & Inclusion
One of the qualities separating Weil from our peers is our culture. Diversity and inclusion have been core values since our founding. For the past 30 years, Weil has been a leader in investing in formal initiatives to empower and engender an inclusive culture. Our culture of respect and support creates an environment where all feel comfortable and encouraged to excel.
Weil's Commitment to Diversity
Diversity and Inclusion are essential to who we are as a firm.
Financial Times Most Innovative North American Law Firms
Diversity and Inclusion: Weil was "Highly Commended" for its Upstander@Weil program, which supports and educates employees in how to be allies to colleagues.
Talent, Strategy and Changing Behaviors: Weil was "Highly Commended" for its TOWER initiative focused on increasing the involvement of women in business development and client relationships.
Weil's Leadership in Diversity & Inclusion
Inclusion is in our DNA
We believe the results of our inclusion efforts tell a remarkable story. Today, 19 Firm leaders are LGBTQ+, people of color, or women serving as heads of practice groups, Firmwide committee chairs, and/or Management Committee members. The General Counsel and four Management Committee members (22 percent) are women. Three of the Firm's practice group leaders and three office heads are attorneys of color. Of the U.S. partners promoted since 2007, 43 percent are women. Weil's 2020 partner class is the most diverse in the Firm's history:
56% of women globally, 73% in the U.S.
36% people of color in the U.S.
69% women and/or people of color globally, 82% in the U.S.
43%
of U.S. partners promoted since 2007 are women
19
Firm leaders are LGBTQ+, racial/ethnic minorities, and/or women
48
languages are spoken by Weil employees worldwide
100+
Upstander@Weil Award recipients
Upstander@Weil
Building off a longstanding commitment to engage people of all backgrounds in our diversity efforts, the Firm launched this innovative initiative in 2015 to inspire all attorneys and staff to stand up for inclusion in the workplace, community and at home. This campaign expands the powerful "ally" concept within the LGBTQ+ community to a broader spectrum of groups, including people of color, women, veterans, etc.
The initiative was kicked off during Diversity Month 2015 with a firmwide event featuring a video of Upstanders@Weil across levels and offices, inspiring remarks from Executive Partner Barry Wolf, and a panel sharing how they actively support diversity. A diversity training workshop, action guide, and extensive online resources were developed to raise awareness and showcase concrete behaviors on how to be an Upstander@Weil.
To date, over 100 individuals at the Firm across levels and offices have been granted the award.
In 2019, Weil's biennial Diversity Month theme was From Bystanders to Upstanders: Together We Can Make a Difference and highlighted our own Upstanders, as well as client and non-profit partner Upstanders.
Since 2015, The Financial Times, The American Lawyer, the Institute for Inclusion in the Legal Profession, the Metropolitan Corporate Counsel, and Minority Corporate Counsel Association have highlighted Weil's Upstander initiative in articles about diversity and inclusion developments at top-tier law firms.
Additionally, Weil was "Highly Commended" for the Upstander@Weil program in the Diversity & Inclusion category of the 2019 Financial Times North America Innovative Lawyers report.
Download the Upstander Action Guide
Affinity Groups
Weil was among the first law firms to establish Professional Development Affinity Groups which:
Foster internal networking and mentoring relationships among members
Showcase successful role models
Cultivate relationships with clients
Provide two-way communication with Firm leadership
Host educational programs open to all Weil employees
Weil's five affinity groups include:
Weil holds biennial individual conferences for its AsianAttorneys@Weil, Black Attorney Affinity Group, WeilLatinx, and WeilPride (LGBTQ+) affinity groups. The conferences are designed to bring together members from across the Firm's offices for professional development, internal networking and mentoring, client development and pipeline efforts. In 2018, Weil hosted the Black Attorney Affinity Group in New York in July and the WeilPride LGBTQ+ conference in Washington, D.C., in September. In 2019, the Firm convened Latinx attorneys in New York in September and held a conference for the AsianAttorneys@Weil affinity group in Brooklyn in November. To date, the Firm has hosted 17 affinity group conferences.
Women
By the numbers: Women represent 41% of U.S. attorneys and 40% of all attorneys globally. Of the U.S. partners promoted since 2007, 43% are women. Women comprise 24% of U.S. partners and 24% globally.
TO

W

ER (Taskforce on Women's Engagement & Retention): A committee of male and female partners from across the Firm focused on the advancement and development of women attorneys globally. TOWER members represent all four Firm departments and 9 offices. One co-chair and 40% of attorney members are men.
Women@Weil, the Firm's women's affinity group, embraces the talents and energies of women attorneys across Weil, focusing on mentoring, networking, recruiting, retention, advancement, pro bono and community engagement initiatives, business development and outreach.
Diversity Education and Training
Weil has consistently been at the forefront of law firm diversity training programs for over two decades. The most recent evolution of our efforts began in 2011 with a two-hour annual diversity education requirement for all U.S. attorneys and staff. Each year, a new program is developed specifically for Weil to provide concrete skills for achieving inclusion. Program topics have included implicit bias, mentoring and delivering feedback across difference, working with different generations, religious diversity, and managing cross-cultural relationships.
Weil's mandatory diversity training in 2017, "Talking Boldly About Race: Being an Upstander in a Time of Cultural Unrest" was an interactive workshop facilitated by Verna Myers.
In 2018, Weil began hosting interactive presentations that satisfy the new diversity, inclusion and elimination of bias CLE requirement in New York. Weil was "Highly Commended" for its development of the first accredited unconscious bias training program in New York State to improve diversity in the profession, in the 2018 Financial Times North America Innovative Lawyers Report.
In 2019, the Firm offered two types of diversity training—customized interactive theater from Steps Drama, and a CLE from the Perception Institute. Both trainings focused on unconscious and implicit bias and offered everyday solutions for attorneys and staff.
Racial Justice
Weil launched the Racial Justice Program Series in June 2020 to foster dialogue about racial inequity in the United States. For this series, Weil invites prominent thought leaders from non-profits, universities, and other organizations to take part in fireside chats to discuss their work and how organizations and individuals can take action.
The Racial Justice Series programs have included:
In honor of Juneteenth 2020, Weil hosted a fireside chat with Clint Odom, SVP at the National Urban League, who discussed the history of police brutality in the United States and the reform efforts of the NUL.
On Juneteenth, Weil also hosted Chris Dowdy, VP of Academic Affairs at Paul Quinn College in Texas. Chris provided a brief history of the holiday which commemorates the end slavery and has been celebrated since the message of freedom arrived in Texas on June 19, 1865.
Weil hosted two partners from McKinsey, Shelley Stewart III & Jason Wright, to discuss racial wealth gap in the United States and the disparate impact of COVID-19 on the Black community.
Weil invited Samuel Spital, Director of Litigation at the NAACP Legal Defense Fund, to discuss the current policing crisis and how to achieve racial justice through legal and policy solutions.
Professor Ibram X. Kendi, author of How to Be an Antiracist, joined Weil for a fireside chat to discuss what it takes to be an antiracist and inspired us to do our part as individuals and institutions for the antiracist revolution to eliminate racism and inequity.
In honor of the centennial anniversary of the 19th Amendment, Professors Martha Jones and Laura Free shared their research on the US women's suffrage movement, highlighting the stories of the Black women who are often erased from this history.
To commemorate the UK Slavery Abolition Act of 1833, Weil's London office hosted David Olusoga, author of Black and British: A Forgotten History. He discussed the events that led to the abolition of slavery, the compensation payments made and how these acts helped to shape modern day Britain.
Additional Diversity Learning
In addition, Weil continues to promote diversity education in recent programs such as:
As part of Asian Pacific Islander American Heritage Month 2020, Weil hosted Jerry Vattamala, Director of the Democracy Program at the Asian American Legal Defense and Education Fund. Jerry touched on topics such as the rise in anti-Asian sentiment as a result of COVID-19 and how redistricting can affect communities of color.
In June 2020, Weil partnered with LatinoJustice, a non-profit organization working to create a more equitable society through education and advocacy. LatinoJustice held two events, with the first focusing on the effect of the citizen question litigation on the 2020 Census and the second discussing the importance of voting and the effects of the pandemic on voting.
In honor of Juneteenth 2019, the Dallas office annual Multicultural lunch featured Joe McGill, founder of The Slave Dwelling Project, who shared his personal experiences visiting historic slave dwellings and the importance of preserving these sites to understand the history and legacy of slavery.
Our Dallas office hosts their annual Multicultural Program including: "Disabilities in the Legal Workplace" fireside chat with Angela Winfield, Director of Inclusion and Workplace Diversity at Cornell University in 2018.
Our Silicon Valley office hosted Transgender 101 facilitated by Ellie Krug, founder and president of Human Inspiration Works, LLC in 2018.
In 2019, author Karen Catlin came to present on her book, "Better Allies: Everyday Actions to Create Inclusive, Engaging Workplaces."
In France and Germany, following an assessment, we conducted customized mandatory inclusion workshops for all attorneys and staff in fall 2019.
Disability Inclusion & Awareness
Weil strives to create an environment where diverse abilities are appreciated and respected. The Firm provides opportunities for staff and attorneys to learn about different abilities and how they may come up in the workplace, such as regular Deaf Awareness Sensitivity trainings to enhance communication between hearing impaired and non-hearing impaired employees.
For 2019 Mental Health Month, Weil's US offices hosted a series of programs such as Making Mental Health a priority and a CLE on Mental Health & Ethical Obligations. Weil's London office has an Emotional Health and Wellness initiative with programs and events throughout the year. In 2018, the Dallas office hosted a program video conferenced to all US offices titled "Attorneys with Disabilities: Shedding Light on the Invisible Element of Diversity" featuring Angela Winfield, Director, Department of Inclusion and Workforce Diversity, Cornell University. During 2018 Mental Health Awareness Week, there were multiple programs designed to raise awareness and reduce stigma such as an "In Our Own Voice" program by the National Alliance on Mental Illness.
Weil attorneys have also advocated for people with disabilities through pro bono work on behalf of deaf and hearing-impaired people in prison. Weil has also partnered with Lighthouse Guild, an organization that is dedicated to addressing and preventing vision loss by coordinating care for eye health, vision rehabilitation, behavioral health and related services. Volunteer projects include: spa day for seniors, a prom for visually impaired students, and a hygiene kit building for behavioral health patients.
In 2020, Weil furthered our commitment to diversity and inclusion by joining The Valuable 500, an initiative to put disability inclusion on the business leadership agenda. In 2019, Weil signed the American Bar Association's Pledge to improve the mental health and well-being of those in the legal profession.
Global Reach
Given our global footprint, we must be able to communicate effectively across cultures. At Weil, our offices span three continents and five countries. Our people speak 48 languages. In our U.S. offices, our lawyers and staff hail from 40 countries around the globe. Nearly one in five was born outside of the United States and over one-quarter has at least one parent born abroad. This cultural diversity is our strength as we serve clients who touch nearly every corner of the globe.
Biennial Diversity Month
Our approach is to hold inclusion as a firmwide value and empower each office to address the most important diversity issues that are relevant to their geographic location. In the past, the Firm dedicated a week biennially to recognize timely and cutting-edge issues in our offices across the globe. In 2015, Diversity Week evolved into Diversity Month for the month of November, boasting even more firmwide events and opportunities. The theme of Diversity Month 2019 was From Bystanders to Upstanders: Together We Can Make a Difference. Diversity Month 2019 events included:
Diversity Month Kick-Off Lunch featuring Executive Partner Barry Wolf and client Upstanders
Speaker Jaoquin Gallegos from the American Indian College Fund in honor of Native American Heritage Month
Weil Women's Wisdom fireside chat with retiring partner Marcia Goldstein and partner Kelly DiBlasi
Stonewall LGBTQ+ Allies Workshop on building a strong and meaningful allies network
Holocaust survivor Leon shared his story of survival via the Jewish Family and Children's Services Holocaust Center
Celebration honoring our 100+ Upstander Award Recipients featuring live music and remarks from Litigation Department Co-Chair David Lender
Filling the Talent Pipeline
Diversity Fellowship Program: Weil offers scholarship awards to first- and second-year law students to promote greater diversity in law school classes. The winning recipients receive a $10,000 scholarship, contingent upon accepting an offer to join Weil's summer program. Weil has granted 59 Diversity Fellowships since 2011. Learn more about the winners of the Second-Year Law Student Diversity Fellowship and the winners of the First-Year Law Student Diversity Fellowships. For additional information about the Diversity Fellowship Program, click here.
Mentoring: Weil also performs outreach to urban schools and nonprofit programs to introduce the legal profession to racial/ethnic minority students. The Firm hosts regular, year-round college and career readiness programs for middle school students from Middle School 224 in the South Bronx through PENCIL, a nonprofit organization that inspires innovation in NYC's public schools through private-public partnerships, and high school students at the Murray Hill Academy through the Big Brothers Big Sisters of New York City Workplace Mentoring Program.
Internships: The Firm provides funding for and/or summer internship opportunities for programs such as Sponsors for Educational Opportunity, the New York City Bar Fellowship, and the Judicial Intern Opportunity Program in Dallas and New York.
Charitable Giving: Weil sponsors over two dozen non-profit organizations from diversity-oriented bar associations to law related nonprofit organizations and conferences.
In 2019, the Firm launched the Weil Legal Innovators Program which engages incoming law students in addressing some of the most pressing social and legal challenges in our communities today. Weil Legal Innovators is comprised of a cohort of up to 10 incoming law school students who planning to attend one of our five WLI Law School Partners. Innovators defer their first year of law school to work at one of WLI's 20+ partner nonprofit organizations, executing a strategic initiative designed to leverage their business acumen and commitment to public service, while amplifying the impact of the nonprofits and their important missions.
Mentoring Circles
Diversity sponsored mentoring circles offer addition access to partners as advisors and role models, foster peer mentoring and provide a forum to discuss diversity topics. Women@Weil has over 20 active mentoring circles which include one female partner and one male partner and groups of male and female associates to discuss career development, work-life and diversity topics. Female associates have the option to participate in women-only circles and starting in 2019, LGBTQ+ associates have the option to participate in a Pride circle. Associate of color mentoring circles include one white partner and one partner of color with associates of color across departments and levels.
Intersectionality
Weil focuses on intersectionality of gender, race, sexual orientation, and other diversity demographics through affinity group partnerships.
In fall 2019, the Black Attorney Affinity Group and Women@Weil co-hosted a pre-screening of Harriet for attorneys and clients
In fall 2019, the Black Attorney Affinity Group and LGBTQ+ affinity group co-hosted an intimate dinner with SoundCloud General Counsel Antonious Porch.
In 2019, two intimate breakfasts for women attorneys of color and an informal networking event with women of the Firm's LGBTQ+ affinity group and women of color were held in New York.
In the summer of 2018, Weil hosted two firmwide programs exploring intersectionality among other topics. The Silicon Valley office program addressed gender identity and the Dallas office program discussed disability, race and gender.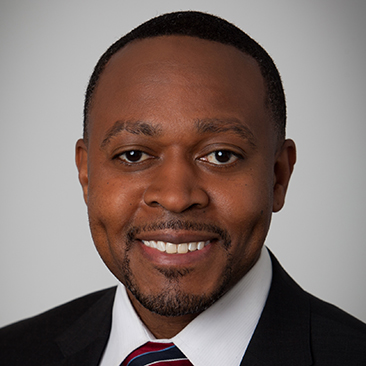 ---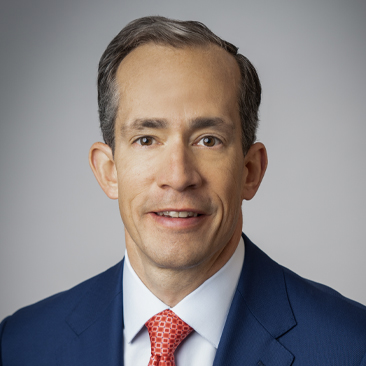 Partner and Diversity Committee Co-Chair
New York
---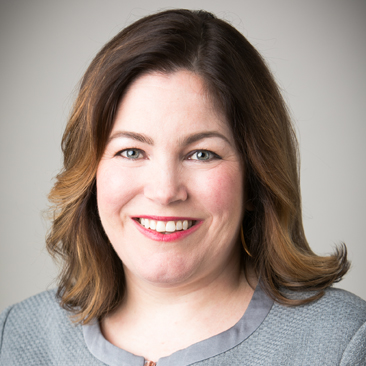 Director, Global Diversity, Equity & Inclusion
New York
Firm News and Announcements