Biography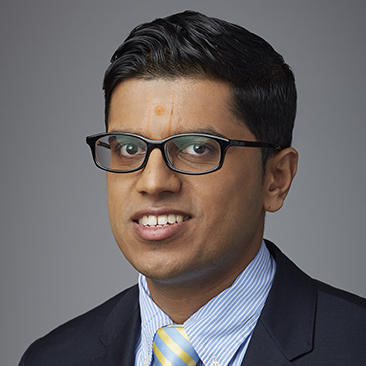 Pravin Patel is an associate in Weil's Litigation Department and a member of the Firm's Complex Commercial Litigation practice.
Mr. Patel has significant litigation experience across a broad range of disputes involving areas of law such as complex financial instruments and deal instruments, class actions, product liability, business torts, breach of contract, fraud, bankruptcy, healthcare, and environmental cases. He has assisted with the representation of clients in a broad range of industries, including consumer products, investment banking, health care, insurance, media and entertainment, oil and gas, and energy.

Mr. Patel has been intimately involved in and led the defense of numerous nationwide and multi-state putative class actions, and is part of a team of Weil attorneys that regularly represents Fortune 500 and other large companies – Repsol, Dometic, Nortek Global HVAC, Westinghouse, Lehman Brothers, UnitedHealth Group and Inkia Energy. He is directly involved in all aspects of cases, ranging from discovery and dispositive motions to settlement and case resolution. In the recent past, Mr. Patel has played a significant role in obtaining key victories on motions to dismiss, summary judgment, and class certification in courts around the United States, including for clients such as Dometic, Nortek Global HVAC and Repsol.

Mr. Patel is actively involved in the Firm's pro bono initiatives and in the local community. Among other representations, he has achieved nationally-recognized results in his representation of members of the Humane Society of the United States in a nationwide putative class action litigation challenging the sales of puppies from "puppy mills" and his representation of members of the Florida Immigrant Coalition and WeCount!, amongst others, in a putative class action litigation challenging the constitutionality of Miami-Dade County's practice of compliance with voluntary detainer requests to hold individuals for up to 48 hours after they are entitled to lawful release. Mr. Patel also dedicates his time as the Director of Children and Youth Activities for B.A.P.S. In this role, he leads a team of individuals that organizes and prepares weekly education curriculum, national and regional summer camps, and parenting education curriculum used in over 85 B.A.P.S. centers across North America, which provide youths and parents with leadership, diversity, and academic training and assistance, as well as educate them about topics such as healthy living and avoiding destructive decisions.

Mr. Patel is a member of the American Bar Association, the Florida Bar, and the Dade County Bar Association. Mr. Patel received his B.A. from the University of Miami, where he majored in political science and graduated summa cum laude in 2009. He was also tapped into Iron Arrow while at the University. Mr. Patel received his J.D. from the University of Chicago Law School in 2012, where he was an Edith Lowenstein Scholar and a Caplan Fellow. He has been recognized by Florida Super Lawyers as a "Rising Star" from 2016-2019 and as a "Top Rated Class Action & Mass Torts Attorney in Miami, FL" in 2018 and 2019.
Awards and Recognition, Speaking Engagements, Guides and Resources, Latest Thinking, Firm News & Announcements
Class Arbitration Clauses

Speaker(s): Pravin R. Patel

May 06, 2019 — New York, New York — 3rd Annual Money & Ethics Class Action Conference, Aligning Interests & Optimizing Outcomes in Class Action Litigation

Updates to FRCP 23 & Impact on Class Action Litigation

Speaker(s): Pravin R. Patel

February 19, 2019 — Miami, Florida — Complex Commercial Litigation Group Luncheon
Firm News & Announcements