Biography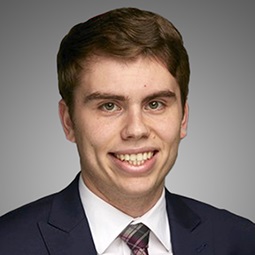 Shai Berman is an associate in Weil's Appeals and Strategic Counseling and Complex Commercial Litigation practices, where he focuses on a wide range of civil and commercial appeals and disputes before federal and state courts.
Shai's recent experience includes serving on the Weil team successfully defending a nationwide grocery chain in antitrust litigation in multiple trial and appellate courts regarding dividend payments. Shai is also part of the Weil team representing minor league baseball teams before the Second Circuit in a challenge to Major League Baseball's exemption from antitrust laws. Other representations include serving on the Weil team successfully defending a global technology company in a patent and antitrust appeal involving single sign-on products.
Shai maintains an active and robust pro bono practice. He currently serves on the Weil team pursuing multiple Religious Land Use and Institutionalized Persons Act appeals in federal court on behalf of persons who were victims of religious discrimination while incarcerated. Landor v. La. Dep't of Pub. Safety & Corr., 22-30686 (5th Cir.); Walker v. Baldwin, No. 22-2342 (7th Cir.). He is also a member of the Weil team representing an individual in Second and Fourth Amendment litigation before the New York State appellate court. People v. Belizaire, No. 2019-06265 (2d. Dept.).
Shai gradated a Ruth Bader Ginsburg Scholar from Columbia Law School, where he served as a Notes Editor on the Columbia Law Review. Prior to joining Weil, Shai clerked for Judge Steven J. Menashi of the Second Circuit and Judge Edward R. Korman of the Eastern District of New York. Shai holds a B.A. in both Economics and History from Yeshiva University.
Latest Thinking, Firm News & Announcements
Firm News & Announcements