Biography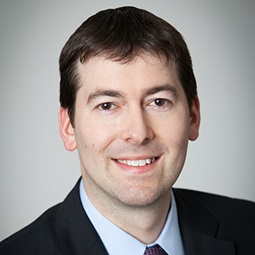 Eric S. Hochstadt is a partner in Weil's Litigation Department. Eric's practice focuses on civil antitrust, class action, and other complex and sports-related litigation, as well as criminal cartel investigations and antitrust counseling. He has represented clients in a broad range of industries, including broadcasting, e-commerce, electronics, financial services, pharmaceuticals, private equity, publishing, and transportation.
Eric has extensive experience with consumer and antitrust class action litigation, as well as antitrust lawsuits and commercial disputes between rivals or suppliers and distributors. He has litigated in state and federal courts around the country and participated in confidential arbitrations. He has litigated numerous dispositive and strategic motions, appeals, and has facilitated a number of favorable settlements, on behalf of litigation teams representing clients including CBS, eBay, Houghton Mifflin, GE, MasterCard, StubHub, and Sanofi among others.
Eric is recognized by Chambers USA as a "Leading" Lawyer for Antitrust in New York, where clients note that he is "a sophisticated litigator, fluid communicator, strong leader, and very responsive." He also is recognized by Legal 500 as a recommended lawyer for Antitrust and General Commercial Disputes nationwide and a "Next Generation Lawyer" for the Sports industry, by Benchmark Litigation as a "Future Star," and by Best Lawyers in America for Litigation - Antitrust. In 2019, Eric was recognized as a "Rising Star" by the New York Law Journal. In 2018, Euromoney named him "Best in Litigation: General Commercial" in its inaugural "Americas Rising Stars Awards." Since 2019, Who's Who Legal has recognized him a Competition Future Leader. Eric also has twice been listed as a "Rising Star" by Law360 – in 2015 for Competition law and in 2018 for Class Action litigation. 
Eric is a member of the Executive Committee of the Antitrust Section of the New York State Bar Association. He also is a leader on the Economics Subcommittee of the ABA Section of Litigation's Expert Witness Committee. In addition, he serves as Co-Chair of the Benjamin N. Cardozo School of Law Alumni Mentor Program for law students. Eric also has served as a Lecturer in Law at Columbia Law School teaching an advanced seminar on "U.S. Civil and Criminal Enforcement of International Cartels."
Eric began his career with the firm in 2003, following the receipt of his J.D. degree, magna cum laude and Order of the Coif, from the Benjamin N. Cardozo School of Law, where he was a Notes Editor on the Cardozo Law Review. Eric received his B.A. degree in Political Science, High Distinction, from the University of Michigan in 2000. From 2006-07, Eric served as a judicial clerk for the Honorable Loretta A. Preska, the former Chief Judge of the US District Court for the Southern District of New York.
Representative Matters
Federal Trade Commission v. Meta Platforms Inc., et al., No. 5:22-cv-04325 (N.D. Cal.) – Successfully represented with Meta Platforms with co-counsel in the federal proceeding relating to its proposed acquisition of virtual reality studio, Within Unlimited, best known for its fitness app Supernatural. Following a seven-day bench trial, the FTC's request for a preliminary injunction to block the proposed acquisition was denied.
Giordano, et al. v. Saks Incorporated,et al. No. 1:20-cv-00833 (E.D.N.Y.) – Successfully secured a motion to dismiss without prejudice for Saks Fifth Avenue and co-defendant luxury retail brands in an alleged "no poach" antitrust class action in which Plaintiffs claimed Saks orchestrated "no hire" agreements with each luxury brand.
Regeneron Pharmaceuticals, Inc. v. Amgen Inc., No. 1:22-cv-00697-UNA (D. DE) – Representing Regeneron in connection with a monopolization claim against Amgen for leveraging sales of Otezla and Embrel to boost sales of Amgen's drug, Repatha.
Regeneron Pharmaceuticals, Inc. v. Novartis Pharma AG, et al., No. 1:12-CV-1066 (N.D.N.Y.) – Representing Regeneron in connection with monopolization and other claims against Novartis relating to actions taken to prevent competition from Regeneron's PFS version of Eylea.
Confidential Arbitration (ICDR) – As co-lead trial counsel, successfully representing a major e-commerce company in a contract dispute relating to a multi-year operating agreement with a former business partner. Following a five-day evidentiary trial and post-trial briefing, secured a victory and significant damages for the client, rehearing en banc was denied, and the Supreme Court declined review.
In re: Wholesale Grocery Products Antitrust Litigation, MDL No. 02090 (D. Minn.) – As lead trial counsel, secured a complete defense jury verdict for C&S Wholesale Grocers in a multi-hundred million dollar antitrust class action alleging that C&S and Supervalu entered into a conspiracy to allocate certain geographic markets in violation of the Sherman Act. Eric was recognized along with Weil partner David Lender as The American Lawyer's "Litigators of the Week," in which the publication called the case "An Antitrust Unicorn – With $800M on the Line." The team also won Global Competition Review's "Litigators of the Week" accolades for its role in securing this win. The Financial Times also recognized this victory as "Highly Commended" in the Dispute Resolution section of the publication's 2018 "North American Innovative Lawyers" report. In 2020, following oral argument, the Eighth Circuit affirmed the verdict dismissing all claims and the US Supreme Court denied further review.
Bio-Rad Laboratories Inc. et al. v. 10X Genomics Inc., No. 1:19-cv-12533 (D. Mass.) ─ Defended Bio-Rad Laboratories against post-merger antitrust counterclaims raised by defendant in a patent infringement litigation. Defendant alleged that Bio-Rad, through a 2017 merger, monopolized product and technology markets involving digital droplet genetic analysis, in violation of § 2 of the Sherman Act and § 7 of Clayton Act. 10X claimed it was harmed by Bio-Rad's prior successful patent enforcement litigations, and sought divestiture of the merged assets and patents. Ruling on Bio-Rad's motion to dismiss, the court rejected several of the defendant's antitrust claims in alleged markets where the defendant was the dominant firm. Subsequently, the parties reached a global settlement and agreed to a lifetime cross-licensing agreement regarding the patents-in-suit.
Catalina Marketing Corporation v. Quotient Technology, Inc., No. 21-000946-CI (Fla. Cir. Ct., Pinellas County) ─ Representing plaintiff in pending action alleging that competitor Quotient engaged in predatory pricing and other unfair business practices in violation of the Florida Deceptive and Unfair Trade Practices Act, the California Unfair Practices Act, the California Unfair Competition Law, and constituting tortious interference. The court denied in full Quotient's motion to dismiss in July 2021 and the case is in discovery.
Davidow v. H&R Block Inc. et al., No. 4:18-cv-01022 (W.D. Mo) ─ Successfully defended H&R Block in several antitrust lawsuits that alleged a "no poach" conspiracy with franchisees to lower wages and reduce mobility. Weil successfully opposed multi-district litigation consolidation and was able to compel arbitration of this plaintiff's claim on an individual basis. Similar cases were resolved after having filed motions to compel arbitration and motions to dismiss. A parallel civil investigation by the Washington State Attorney General was also favorably resolved.
News Corporation v. CB Neptune Holdings, LLC et al., No. 1:21-cv-04610 (S.D.N.Y) – Successfully represented defendants in a post-closing purchase price adjustment dispute commenced by News Corporation in connection with its sale of News America Marketing to Charlesbank Capital Partners in 2020. The complaint sought declaratory judgement to prevent the independent accounting firm from considering allegedly untimely updated revenue figures for the closing net working capital adjustment under the parties' purchase agreement. The court granted Weil's motion to compel arbitration.
PlusPass, Inc. v. Verra Mobility Corp. et al., No. 2:20-cv-10078 (C.D. Cal.) – Defended The Gores Group LLC (TGG) against allegations by PlusPass, Inc. that TGG conspired with co-defendants and third parties to merge competing entities and foreclose competition through contracts with rental car companies. After filing a motion to dismiss, TGG was dismissed from the case.
Duke University, Allergan, Inc., and Allergan Sales, LLC, v. Akorn, Inc. and Hi-Tech Pharmacal Co., Inc., 3:18-cv-14035 (D.N.J.) ─ Successfully defended Allergan against antitrust counterclaims brought by Akorn related to the eyelash hair-growth drug product LATISSE®, including the allegation that this case and prior patent infringement lawsuits were "sham" litigations aimed a harming Akorn, and that these cases hurt competition in the broader market for generic competition with LATISSE®. Weil and patent co-counsel filed a motion to dismiss Akorn's patent and antitrust counterclaims and to strike their related affirmative defenses on the basis that Allergan's current and prior lawsuits were not "shams." The Court granted Allergan's motion to dismiss and also struck three of Akorn's related affirmative defenses, ultimately concluding that all of Allergan's prior litigations had objective merit and thus did not violate U.S. antitrust law.
FashionPass Inc. v. Rent the Runway Inc. et al., No. 2:19-cv-03537 (C.D. Cal) ─ Defended Rent the Runway (RTR) against allegations by FashionPass that RTR's contracts with fashion designers allegedly harmed competition and tortiously interfered with business opportunities. After obtaining a dismissal of the initial complaint, the matter was successfully resolved.
Simon Property Group, L.P., v. Godiva Chocolatier, Inc., No. 49D01-2101-PL-002489 (Marion Superior Court, IN) ─ Defended Godiva, luxury brand chocolatier, against injunctive relief claim brought by commercial landlord to force the retailer to continue to operate its stores for the duration of its leases. Favorably resolved the matter on the eve of the preliminary injunction hearing.
In re McGregor-Mayweather Boxing Match Pay-Per-View Litigation, MDL Docket No. 2806 – Successfully obtained the early dismissal of Showtime Networks from a series of putative class actions arising out of the August 2017 boxing match between Floyd Mayweather and UFC star Conor McGregor. This outcome followed a ruling granting Showtime Networks' motion to compel arbitration on an individual basis.
Lightbourne v. Printroom, et al., No. 8:13-cv-00876-JLS (C.D. Cal.) – Represented CBS Interactive in a putative nationwide right of publicity class action regarding photographs of NCAA student-athletes made available for sale on universities' athletic department websites. Eric and the Weil team successfully obtained a denial of class certification and grant of summary judgment dismissing the named plaintiff's individual claims.
Bais Yaakov of Spring Valley v. Houghton Mifflin Harcourt Publishers, Inc. et al., No. 7:13-cv-4577 (S.D.N.Y.) – Represented Houghton Mifflin entities and an employee in a putative nationwide Telephone Consumer Protection Act class action regarding alleged facsimiles advertising educational products that were supposedly sent to schools without their consent and without a proper opt-out notice. Weil successfully compelled arbitration of the school's claim on an individual basis.
Marshall et al v. ESPN Inc. et al., No. 3:14-cv-01945 (M.D. Tenn.) – Represented CBS in a putative nationwide right of publicity and antitrust class action regarding names, images and likenesses of student athletes in college football and basketball broadcasts.  With counsel for other defendants, Eric and the Weil team successfully moved to dismiss the lawsuit with prejudice. The dismissal was affirmed unanimously on appeal by the Sixth Circuit.
In re Auto Body Shop Antitrust Litig., MDL No. 2557 (M.D. Fla.) – Defending Farmers Insurance entities in nearly twenty cases brought by auto repair shops across the country alleging antitrust, RICO, and other violations of state law to artificially suppress reimbursement rates.  With counsel for other insurance carriers, Eric and the Weil team successfully consolidated these cases for pretrial proceedings and obtained dismissals of all complaints to date, including an Eleventh Circuit en banc affirmance of the dismissal of the antitrust complaint.
Meredith Corporation, et al. v. SESAC LLC, et al., No. 09-cv-9177 (S.D.N.Y.) – Successfully represented a group of local television stations as plaintiffs in a putative class action alleging violations of Sections 1 and 2 of the Sherman Act based on SESAC's licensing practices for access to its repertory of musical performances. Eric served as a lead attorney in successfully opposing summary judgment thus ensuring that plaintiffs would get to a jury trial, and subsequently entered into a very favorable industry-wide class action settlement that provided $42.5 million in refunds and placed various restrictions on SESAC's dealings with local television stations over a 20-year period.
Adams Book Company, Inc. v. Houghton Mifflin Harcourt Publishing Company, No. 1:14-cv-04069(E.D.N.Y.) – Representing Houghton Mifflin in a lawsuit by Adams Book Company claiming its distribution policies for resellers of its textbooks are anticompetitive and otherwise unlawful.  Weil successfully opposed the application by Adams for a preliminary injunction to force Houghton Mifflin to do business with Adams on the same terms and conditions from when they did business in 2012. The court concluded that Adams failed to show irreparable harm from not being able to obtain Houghton Mifflin textbooks and Adams thereafter voluntarily agreed to dismiss the lawsuit with prejudice.
American Airlines, Inc. v. Sabre, Inc., et al., No. 067-249214-10 (Tex. Dist. Ct., Tarrant County); American Airlines Inc. v. Travelport Ltd., et al., No. 11-0244 (N.D. Tex.) – Represented American Airlines in antitrust litigation arising out of disputes with the nation's two largest global airline ticket distribution system (GDS) companies (Sabre Holdings and Travelport), as well as Orbitz Worldwide, an online travel agency partially owned by Travelport. American Airlines alleged that Sabre and Travelport imposed artificial barriers through their dealings with travel agencies, software developers and others to the adoption of American's new "direct connect" technology that would allow American's flight and fare information to bypass the GDSs and go directly to travel agencies. American Airlines sued in federal and state court for unlawful monopolization, unreasonable restraints of trade, and an illegal group boycott under federal and state antitrust law. With co-counsel, Eric was involved in drafting the complaints, successfully opposing multiple motions to dismiss, participating in fact and expert discovery, and, in the case against Sabre, a jury trial. American Airlines ultimately secured favorable resolutions with each defendant.
Klein et al v. Bain Capital Partners, LLC et al., No. 1:07-cv-12388 (D. Mass.) – Represented Thomas H. Lee Partners (THL), one of the world's largest private equity firms, in a putative nationwide antitrust class action in which shareholders of publicly-traded companies that were taken private in "club" leveraged buyouts that occurred between 2003 and 2007, and that involved purchase prices in excess of $2.5 billion. Plaintiff alleged that THL and ten of the other largest private equity firms and investment banks in the world conspired to artificially suppress the prices paid to shareholders through horizontal agreements to allocate deals, rig auction bids and refrain from competing with one another in violation of the Sherman Act. Eric was a lead attorney in successfully obtaining summary judgment for THL.
Sirius XM Radio, Inc., v. SoundExchange, Inc., et al., No. 12-cv-2259 (S.D.N.Y.) – Represented leading satellite radio service provider suing the SoundExchange performance rights organization and an industry trade association for licensing practices and conduct that violate the federal antitrust laws, 15 U.S.C. §§ 1, 2.  Eric was a lead attorney in securing favorable settlements with each defendant to stop and prevent the conduct that gave rise to the lawsuit. 
Hill v. StubHub, Inc., et al., No. COA11-685 (N.C. Ct. App.) – Represented StubHub, Inc. in securing a reversal on appeal and judgment in its favor in a putative consumer class action lawsuit alleging violations of North Carolina's ticket statute, N.C. Gen. Stat. § 14-344, and North Carolina's unfair and deceptive trade practices act, N.C. Gen. Stat. § 75-1.1, in connection with the resale of tickets to a "Miley Cyrus as Hannah Montana" concert. The case involved the scope of immunity under the Communications Decency Act – an issue of first impression under North Carolina law. Eric was a primary drafter of the appellate brief.
Precision Associates, Inc., et al. v. Panalpina World Transport (Holding) Ltd., et al., No. 1:08-cv-00042 (E.D.N.Y.) – Representing Vantec World Transport entities in a putative treble damage class action lawsuit alleging that numerous air cargo freight forwarders conspired to fix or pass-on certain charges to customers. Eric was a lead attorney involved in facilitating a favorable class action settlement in this matter, obtaining final approval at the district court, and having a most-favored nation's clause upheld against an objection from certain non-settling defendants.
Mitsubishi Heavy Industries, Ltd., et al. v. General Electric Co., No. 10-5087 (W.D. Ark.) – Represented GE in a lawsuit brought by a competitor alleging that GE is attempting to monopolize the U.S. market for variable speed wind energy turbines through the unlawful enforcement of its patents. Eric was a primary drafter of GE's successful motion to stay Mitsubishi's antitrust and other claims in favor of the ongoing patent cases between the parties. 
Weinstein v. eBay Inc., et al., No. 10-cv-8310 (S.D.N.Y.) – Represented eBay Inc., StubHub, Inc., and the New York Yankees Partnership in a putative consumer class action lawsuit alleging violations of New York's ticket statute, N.Y. ACAL § 25 et seq., and New York's deceptive trade practices act, N.Y. GBL § 349, in connection with the resale of Yankees tickets on StubHub's website. Eric was a primary drafter of a successful motion to dismiss with prejudice for failure to state a claim.
Sanofi-Aventis U.S. LLC, et al v. Sandoz, Nos. 3:07-cv-02762 and 3:08-cv-02693 (D.N.J.) – Represented the patent holder and exclusive licensee in defending antitrust counterclaims asserted by a generic drug maker in patent infringement litigation involving Eloxatin®. Eric was a lead drafter of the successful motion to bifurcate and stay discovery of the antitrust counterclaims pending resolution of the underlying patent case. He also provided settlement counseling and has been involved in successfully defending against a generic drug maker's challenge to its settlement.
In re Currency Conversion Fee Antitrust Litig., MDL No. 1409 (S.D.N.Y.) – Represented MasterCard in defending against nationwide class action claims for allegedly conspiring with Visa and leading U.S. banks to charge a price-fixed currency conversion "fee."  Eric was a primary drafter of the global settlement agreement and related papers that obtained final judicial approval.
Awards and Recognition, Speaking Engagements, Guides and Resources, Latest Thinking, Firm News & Announcements
Eric Hochstadt named to Lawdragon 500's inaugural list of "Leading Litigators in America" in 2022

Award Brief — Lawdragon

Eric Hochstadt named a "Best Lawyer" in the specialty of Litigation – Antitrust

Award Brief — Best Lawyers in America

Eric Hochstadt Shortlisted for 2019 "Best in Litigation: General Commercial" Rising Star Award

Award Brief — Euromoney

Eric Hochstadt Named 2019 "Rising Star"

Award Brief — New York Law Journal

Eric Hochstadt Named a "Recommended" Lawyer for General Commercial Disputes in the U.S.

Award Brief — Legal 500 US
FTC Proposes to Eliminate Almost All Non-Competes

Speaker(s): Mark A. Perry, John P. Barry, Eric S. Hochstadt and Regina Readling

January 30, 2023 — Weil partners Mark A. Perry, John Barry, Eric Hochstadt, and Regina Readling presented a cross-disciplinary Weil webinar entitled "FTC Proposes to Eliminate Almost All Non-Competes," during which they assessed the FTC's proposed rule and provided practical takeaways for employers.

Podcast: Conducting Expert Witness Testimony in Antitrust Trials Speaker(s): Eric S. Hochstadt

May 19, 2022 — Weil Antitrust/Competition partner Eric Hochstadt was the featured speaker on a podcast in which he spoke about the A-to-Z of presenting expert witnesses at trial, presented by the ABA Antitrust Law Section, Trial Practice Committee.
Firm News & Announcements