Biography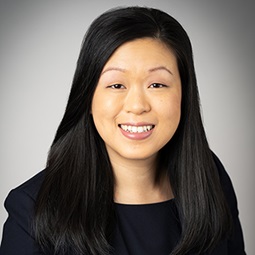 Luna Barrington is a partner in Weil's Complex Commercial Litigation practice. She represents clients in consumer class actions, antitrust litigation, commercial contract disputes and multi-district litigations, and has extensive experience taking cases from the pleading stage through to trial. Luna is currently representing a global pharmaceutical company and a global steel company as plaintiffs in two separate multi-district litigations seeking hundreds of millions in damages and alleging violations of U.S. antitrust laws.
In 2019, Luna was a key member of the trial team that secured a complete victory for a major e-commerce company in a contract dispute relating to a multi-year operating agreement with a former business partner. Following a five-day evidentiary trial and post-trial briefing, the Weil team secured a complete victory and significant damages for the client. In 2019, Luna was a key member of the trial team that won a complete defense verdict for Johnson & Johnson in New Jersey state court following a four-week jury trial alleging that exposure to trace amounts of asbestos in J&J's Baby Powder caused cancer. In 2018, Luna helped secure a complete defense jury verdict for C&S Wholesale Grocers in a multi-hundred million dollar antitrust class action alleging that C&S and Supervalu – the two largest grocery wholesalers in the nation – entered into a conspiracy to allocate geographic markets in violation of the Sherman Act. In 2020, following oral argument, the Eighth Circuit affirmed the verdict dismissing all claims, and the U.S. Supreme Court subsequently denied plaintiffs' motion for a writ of certiorari. In 2017, Luna was a member of the trial team that successfully challenged the enactment and enforcement of an Arizona state statute as discriminatory under the First and Fourteenth Amendments of the Constitution.
Luna is extremely active in Firm and other professional organizations' initiatives focusing on mentoring, diversity, and development. Currently, she serves as a co-leader of AsianAttorneys@Weil, Weil's global affinity group dedicated to the recruitment, retention, and professional development of Asian attorneys. Luna also is a member of the leadership development program at the Asian American Bar Association in New York (AABANY), and serves as co-chair of AABANY's Litigation Committee. In 2020, she was selected to Law360's Trials Editorial Advisory Board.
In 2021, Luna was recognized by Law360 as a national "Rising Star" for Trials. In 2020, Luna was shortlisted for the 2020 "Rising Star in Litigation" Award for Euromoney Legal Medial Group's Americas Women in Business Law Awards. She is named a "Future Star" by Benchmark Litigation.
Prior to joining the Firm, Luna served as a law clerk to the Honorable Richard M. Berman, United States District Court for the Southern District of New York. Luna received her J.D. from the University of California, Hastings College of the Law, where she was a member of the Hastings Business Law Journal. Luna received her undergraduate degree from the University of California, Santa Cruz.
Awards and Recognition, Firm News & Announcements, Latest Thinking
Luna Ngan Barrington Named 2021 Rising Star for Trials

Award Brief — Law360 — PDF

Luna Barrington Named a "Rising Star" for Trials

Award Brief — Law360

Luna Barrington Named a "Future Star" in New York

Award Brief — Benchmark Litigation

Luna Barrington Shortlisted for 2020 "Rising Star in Litigation" Award

Award Brief — Euromoney Legal Media Group Americas Women in Business Law Awards
Firm News & Announcements