Biography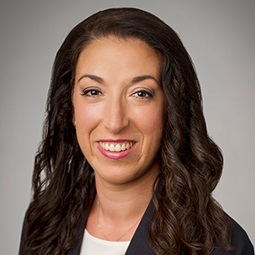 Regina Readling is an Executive Compensation & Benefits partner in Weil's Tax Department and is based in New York. Regina's practice focuses on the executive compensation and employee benefits aspects of corporate transactions, including mergers and acquisitions, divestitures, initial public offerings and other strategic transactions. In addition to her significant transactional practice, Regina has experience advising on a broad range of public and private company compensation issues and routinely counsels companies, boards of directors, compensation committees and executives on tax, securities law, disclosure and corporate governance matters pertaining to executive compensation arrangements.
Experience*
Allianz in its $1 billion asset sale of the personal lines insurance business of Fireman's Fund Insurance Company to ACE
Amazon.com in its $13.7 billion acquisition of Whole Foods Market and its acquisition of PillPack
American Express in its acquisition of substantially all of Kabbage
Apollo Education Group in its $1.1 billion going private transaction
Bausch Health (f/k/a Valeant Pharmaceuticals) in its $15.8 billion acquisition of Salix Pharmaceuticals
Better HoldCo in its $6.9 billion pending sale to Aurora Acquisition Corp., a SPAC sponsored by Novator Capital
The Bank of New York Mellon Corporation in the sale of its HedgeMark business to Innocap Investment Management
Canadian Pacific Railway in its $31 billion acquisition of Kansas City Southern
Concho Resources in its $13.7 billion sale to ConocoPhillips and its $9.5 billion acquisition of RSP Permian
Crescent Capital Group in its up to $338 million sale of a majority stake to Sun Life Financial
Cytec Industries in its $5.5 billion sale to Solvay
Diageo in its $1 billion acquisition of Casamigos
Dyax in its $5.9 billion sale to Shire
Enbridge in its $28 billion acquisition of Spectra Energy
Endo International in its $3 billion acquisition of Auxilium Pharmaceuticals
EverBank in its $2.5 billion sale to Teachers Insurance and Annuity Association of America
First Horizon Corporation in its pending $13.4 billion sale to TD Bank Group
Fiserv in its $22 billion acquisition of First Data Corporation
Goldman Sachs in its €1.7 billion acquisition of NN Investment Partners; its approximately $1.13 billion acquisition of People Corporation; its acquisitions of Clarity Money and GE Capital Bank's online deposit platform and assumption of its online deposits; and in the pending sale of its Personal Financial Management unit to wealth management firm Creative Planning
Harris Corporation in its $35 billion merger of equals with L3 Technologies to form L3Harris Technologies and its $350 million sale of its Night Vision business to Elbit Systems of America (a subsidiary of Elbit Systems)
HSBC Holdings in the sales of its East and West Coast Retail Branch Network to Citizens Bank and Cathay Bank, respectively
ILEGAL Mezcal in its sale to Bacardi Limited
Investor group led by entrepreneur and sports card collector Nat Turner, D1 Capital Partners and Cohen Private Ventures in its $853 million acquisition of Collectors Universe
K+S Aktiengesellschaft in its $3.2 billion sale of its Americas salt business to Stone Canyon Industries Holdings, Mark Demetree and affiliates
KCG Holdings in its $1.4 billion sale to Virtu Financial
Kite Pharma in its $11.9 billion sale to Gilead Sciences
The Kroger Company in its pending $24.6 billion merger with Albertsons Companies, Inc.
The Kroger Company, along with The Albertsons Companies, Inc., in the approximately $1.9 billion sale of 413 stores, as well as select banners, distribution centers, offices and private label brands, to C&S Wholesale Grocers, LLC in connection with Kroger's proposed merger with Albertsons Companies Inc.
Ladenburg Thalmann Financial Services in its $1.3 billion sale to Advisor Group
MarketAxess Holdings Inc. in its pending acquisition of Pragma LLC
Merck KGaA in its $6.4 billion acquisition of Versum Materials
NorthStar Asset Management Group in its $6 billion merger of equals with DigitalBridge Group (f/k/a Colony Capital) and NorthStar Realty Finance
Perrigo Company in its $9 billion acquisition of Elan Corporation
The Priceline Group in its $2.6 billion acquisition of OpenTable
Regions Bank in its $1 billion acquisition of EnerBank USA
Royal Philips in multiple transactions, including its $2.8 billion acquisition of BioTelemetry and its $2 billion acquisition of The Spectranetics Corporation
Sculptor Capital Management Inc. in its pending sale to Rithm Capital Corp.
Sotheby's in its $3.7 billion sale to BidFair USA
SVB Financial Group in its approximately $900 million acquisition of Boston Private Financial Holdings
Valeant Pharmaceuticals in its $14.5 billion acquisition of Salix Pharmaceuticals
Regina is recommended for Employee Benefits, Executive Compensation and Retirement Plans (Transactions) by Legal 500 US. Regina is an active member of the SUNY Buffalo Law School Alumni NYC Steering Committee and the Buffalo Law Review Alumni Board of Consultants and has also served as a mentor for students enrolled in SUNY Buffalo Law School's Program in Finance and Law.
Regina received her J.D., magna cum laude, from SUNY Buffalo Law School and her B.S., cum laude, from Bates College.
*Includes matters handled prior to joining Weil.
Firm News & Announcements, Awards and Recognition, Speaking Engagements, Guides and Resources, Latest Thinking
Firm News & Announcements
Regina Readling Recommended for Employee Benefits, Executive Compensation and Retirement Plans (Transactions)

Award Brief — Legal 500 US
FTC Proposes to Eliminate Almost All Non-Competes

Speaker(s): Mark A. Perry, John P. Barry, Eric S. Hochstadt and Regina Readling

January 30, 2023 — Weil partners Mark A. Perry, John Barry, Eric Hochstadt, and Regina Readling presented a cross-disciplinary Weil webinar entitled "FTC Proposes to Eliminate Almost All Non-Competes," during which they assessed the FTC's proposed rule and provided practical takeaways for employers.