Biography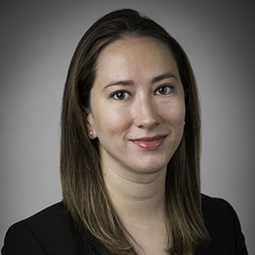 Elaina Aquila is an associate in Weil's Litigation Department, where she focuses on a broad range of complex commercial disputes in state and federal courts nationwide. She is also deeply committed to her pro bono practice, which includes representing a low-income tenant who is facing illegal housing conditions and harassment.
Prior to joining Weil, Elaina served as a Judicial Law Clerk to the Honorable Claire C. Cecchi of the U.S. District Court for the District of New Jersey.
Elaina received her J.D. from Fordham University School of Law, cum laude, where she served as an Articles and Notes Editor of the Fordham Law Review. Upon graduation, she received the Archibald R. Murray Public Service Award, magna cum laude, and the Ann Moynihan Award for her outstanding performance in the Law School's Clinical Program, where she successfully advocated for a financial hardship exemption to New York State Tax Law § 171-v. During law school, Elaina served as a Judicial Extern to the Honorable Loretta A. Preska of the U.S. District Court for the Southern District of New York and as a Judicial Intern to the Honorable Claire R. Kelly of the U.S. Court of International Trade. Elaina earned her B.A. in Philosophy, cum laude, from Skidmore College.