Biography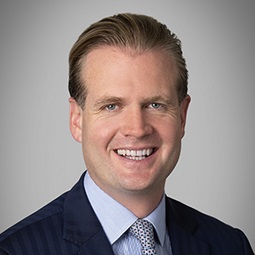 Niklas is a partner in Weil's Antitrust/Competition practice and leads the Firm's Brussels office. He has advised on some of the most high-profile and complex M&A transactions of the past decade, represented corporations on a wide range of behavioural antitrust matters, and acted as lead counsel on antitrust-related litigation and arbitration cases. He routinely represents clients before the European Commission, EU Member States' competition/foreign investment authorities, and other key regulators globally.
Representative experience includes:*
Microsoft on its $10 billion investment in OpenAI
Advent International and NielsenIQ before the European Commission on NielsenIQ's combination with GfK, winning a rare conditional Phase 1 approval
TPG on its proposed acquisition of Angelo, Gordon & Co., L.P., a $73 billion alternative investment firm focused on credit and real estate investing
Advent International on its $6.4 billion acquisition of Maxar Technologies, a provider of space solutions and geospatial intelligence
Brookfield Renewable Partners on its $7.9 billion acquisition of nuclear power plant equipment maker Westinghouse Electric before the European Commission
Eutelsat on its $3.4 billion combination with OneWeb before the European Commission and multiple antitrust agencies globally, creating a leading satellite services provider
Microsoft on its ~$70 billion acquisition of Activision Blizzard, Inc., before the European Commission, winning conditional Phase 2 approval in what is widely recognised as one of the most significant antitrust matters to-date
Brookfield on its €17.5 billion acquisition of Deutsche Telekom AG's tower business and its $16 billion acquisition of Nielsen
An affiliate of Lone Star Funds on the €5.2 billion sale of MBCC Group to Sika before the European Commission and multiple antitrust agencies globally, obtaining conditional EC Phase 1 approval
NVIDIA on its then-proposed $40 billion acquisition of Arm
Alstom on its acquisition of Bombardier Transportation before the European Commission winning conditional Phase 1 approval, and on its then-proposed €15 billion combination with Siemens. The Financial Times described it as "one of the most important test cases for the European Commission," and "setting a political precedent that could reshape the EU's approach to contentious mergers in strategic industries for years to come"
LVMH Group on its $16.2 billion acquisition of Tiffany & Co., the largest deal in the luxury industry to date, obtaining unconditional EC Phase 1 approval
Google in the European Commission investigation into data-related practices
Deutsche Bank's DWS on several merger control matters before the European Commission and other antitrust agencies globally
Capgemini on its acquisition of Altran Technologies before the European Commission, creating a €17 billion IT and digital services group
Allergan in connection with Allergan's then-proposed $160 billion merger with Pfizer and with the industry-transforming $39 billion sale of its generic pharmaceuticals business to Teva following conditional EC Phase 1 approval
LG Chem in relation to BASF's €1.6 billion acquisition of Solvay's nylon business
Samsung Electronics in its $1.05 billion sale of its worldwide printer business to HP Inc before the European Commission
Lafarge in connection with its €40 billion merger with Holcim, creating the world's largest cement supplier, winning conditional EC Phase 1 approval
Gazprom in its $2 billion asset swap with Wintershall and in a multibillion gas arbitration with a European wholesaler
Recticel, Europe's leading PU foam supplier, in one of the first EC cartel settlement cases
A multinational semiconductor supplier in a European Commission abuse of dominance investigation
Danske Statsbaner (DSB), the national Danish railway company, in successful trademark litigation before the European Court of Justice
A leading oil & gas major in EU antitrust proceedings, including dawn raids
A top-tier chemicals supplier in an EU investigation into alleged abuse of dominance conduct
A major natural gas storage company on an antitrust law defense in arbitration proceedings before the German Arbitration Institute (DIS)
A leading oil & gas company in SCC arbitration proceedings involving Articles 101 and 102 TFEU
A global pharmaceutical company in arbitration proceedings resulting from the implementation of EU commitments following a conditional merger control approval
(*including from previous firm)
Niklas is recognised as a "Rising Star" in competition by Legal 500 EMEA, as a "Rising Star" in Legal Media Group's Expert Guides for Competition and Antitrust, and as a "Notable Practitioner" for competition by IFLR.
Latest Thinking, Firm News & Announcements
Firm News & Announcements