Biography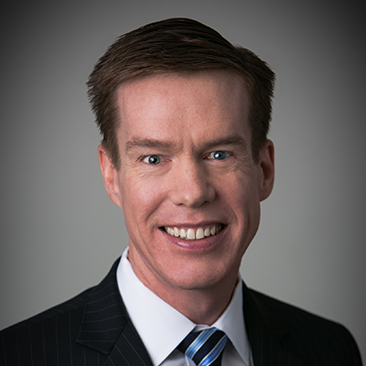 Michael Hickey is a partner in Weil's Capital Markets practice and is based in New York. Mr. Hickey focuses on advising financial institutions on leveraged finance matters, and more generally advises underwriters and issuers in connection with public and private securities offerings, including initial public offerings, high yield and investment grade debt offerings and tender and exchange offers.
Prior to joining Weil, Mr. Hickey was a Managing Director and Head of the Leveraged Finance Legal Team at Goldman Sachs, where he was responsible for the leveraged finance, middle market financing, restructuring, and bank debt portfolio groups. While at Goldman Sachs, he worked on a broad array of global financing matters with various private equity sponsors and corporate clients, including domestic and cross-border acquisition financings, dividend recapitalizations, leveraged spin transactions, working capital facilities, repricings, bond and loan exchanges, debtor-in-possession financings, bankruptcy exit facilities, structured finance transactions, and emerging markets financing transactions. He also served as counsel to various firm committees and bodies, including the Credit Markets Capital Committee and Staple Working Group.
Experience
Brookfield Asset Management Inc. in its approximately $4.8 billion acquisition of a 62% stake in Oaktree Capital Group, LLC.
Goldman Sachs in an up to $9 billion bridge facility for a new "Fox," an entity to be spun off by Twenty-First Century Fox, Inc. to its shareholders, as part of a series of transactions that also are proposed to include the combination of the rest of the Twenty-First Century Fox businesses with The Walt Disney Company.
Goldman Sachs, as administrative agent, collateral agent and lead arranger, in a senior secured multi-draw term facility for REVA Medical, Inc.
Goldman Sachs, as lead arranger and bookrunner, in a $325 million senior secured term exit facility for Premier Brands Group Holdings LLC (f/k/a Nine West Holdings, Inc.) to finance operations upon its exit from bankruptcy proceedings.
Goldman Sachs, as agent, in $240 million senior secured term and $35 million ABL multicurrency revolving facilities to finance Palladium Equity Partners' acquisition of Kymera International.
Mr. Hickey is recognized as a "Notable Practitioner" for Capital Markets: Debt, Equity and High-Yield Debt in the U.S. by IFLR1000.
Mr. Hickey received his J.D., magna cum laude, from Notre Dame Law School, and his M.B.A., magna cum laude, from the Mendoza College of Business at the University of Notre Dame in 1999. He received his B.A. in Philosophy from Georgetown University in 1995, where he graduated magna cum laude and was elected to Phi Beta Kappa.
Firm News & Announcements, Awards and Recognition, Latest Thinking
Firm News & Announcements
Michael Hickey Named a "Notable Practitioner" for Capital Markets: Debt, Equity and High-Yield Debt in the U.S.

Award Brief — IFLR1000