Biography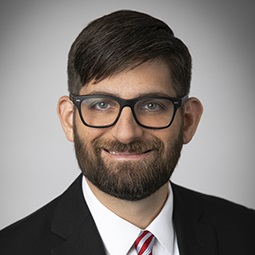 Greg Featherman is a partner in Weil's Tax practice and is based in New York.
Greg
advises clients on cross-border mergers, acquisitions, spin-offs, other divisive strategies, restructurings, bankruptcy and non-bankruptcy workouts, the use of net operating losses, foreign tax credits and other tax attributes and consolidated return matters.
Experience:
A major financial institution, as administrative agent, in a $1.5 billion senior unsecured 364-day revolving facility for Keurig Dr Pepper Inc. (KDP) for general corporate purposes
AMC Entertainment Holdings, Inc. in its $1.46 billion issuance of new second lien notes and subscription rights for first lien senior secured notes in exchange for various series of senior subordinated notes; $100 million issuance of senior secured notes; $600 million issuance of convertible first lien notes; amendment of its convertible notes indenture; and issuance of 5 million shares of Class A common stock as part of a backstop agreement with certain holders of the existing subordinated notes, to restructure its debt obligations and increase liquidity
Basic Energy Services, Inc. in its acquisition of C&J Well Services, in a transaction funded in large part by senior secured notes contributed by Ascribe Capital in exchange for a majority stake in Basic Energy
Briggs & Stratton Corporation in its $550 million 363 asset sale in a chapter 11 bankruptcy proceeding of substantially all of its assets and its equity interests in certain of its subsidiaries and certain joint ventures
BroadStreet Partners, Inc. (a portfolio company of Ontario Teachers' Pension Plan) in a second lien term facility
Brooks Brothers Group, Inc. in its $325 million sale to SPARC Group LLC
Campbell Soup Company in its $1 billion senior unsecured notes offering to reduce outstanding indebtedness
Cardtronics plc in its $2.5 billion sale to NCR Corporation and $500 million new senior secured term and $600 million amended and restated multicurrency revolving facilities covering borrowers and guarantors in the United States, United Kingdom, Canada, Germany, Australia and South Africa
Citi, as sole underwriter, in the $305 million initial public offering of Kernel Group Holdings, Inc., a SPAC sponsored by Kernel Capital Holdings, LLC
CPP Investments, as a participant together with Alphabet and Silver Lake, in the $2.5 billion Series B investment round for Waymo LLC (a subsidiary of Alphabet Inc.)
Dave & Buster's, Inc. in its $550 million 144A offering of senior secured notes
Deep Lake Capital Acquisition Corp., a SPAC sponsored by Deep Lake Capital Sponsor LP, in its $207 million initial public offering
Depop Limited in its $1.6 billion sale to Etsy, Inc.
DHC Acquisition Corp., a SPAC sponsored by DHC Sponsor, LLC, in its $309 million initial public offering
Elevate Entertainment Inc. (a portfolio company of Mirasol Capital) in its acquisition by tender offer of Evans & Sutherland Computer Corporation
Froneri International Limited (a joint venture between Nestlé and PAI Partners) in its $4 billion acquisition of Dreyer's Grand Ice Cream Holdings, Inc.
GameStop Corporation in its $415 million private senior secured notes exchange offer and related consent solicitation
Goldman Sachs, as administrative agent and lead arranger, in $160 million senior secured facilities to finance Endurance Engineering Partners' acquisition of Westwood Professional Services, Inc.
Goldman Sachs and certain other initial purchasers of $100 million senior secured first lien floating rate notes of Sotera Health LLC (a portfolio company of Warburg Pincus and GTCR) to finance Sotera's acquisition of Iotron Industries Canada Inc. and $770 million second lien floating rate notes of Sotera to refinance existing indebtedness
Isabel Marant (a portfolio company of Montefiore Investment) in its €200 million senior secured notes offering to refinance existing indebtedness
Kayne Anderson, as a lender, in $117 million secured facilities to finance TZP's acquisition of Christy Sports L.L.C.
MC Credit Partners, as administrative agent, sole lead arranger and bookrunner, in senior secured facilities to finance Ardian's acquisition of Acousti Engineering Company of Florida
Marquee Raine Acquisition Corp., a SPAC sponsored by an affiliate of The Raine Group LLC and Marquee Sports Holdings SPAC I, LLC, in its pending $1.2 billion business combination with Enjoy Technology, Inc.
Morgan Stanley, as representative of the underwriters, in a $650 million 144A/Reg S offering of senior unsecured notes by Royal Caribbean Cruises Ltd.
Morgan Stanley, J.P. Morgan and Credit Suisse, as representatives of the underwriters, in the $1.6 billion initial public offering, via American Depositary Shares, of Oatly Group AB (a portfolio company of a joint venture between China Resources and Verlinvest)
MSP Recovery, LLC in its $32.6 billion business combination with Lionheart Acquisition Corp. II, a SPAC sponsored by Lionheart Equities
Representative of the underwriters in a $1.5 billion 144A/Reg S offering of senior unsecured notes by Royal Caribbean Cruises Ltd.
SiriusXM in its acquisition of 99% Invisible Inc.
SoftBank Group Corp. (SBG) in its agreement to provide $6.5 billion in debt and equity financing to WeWork, to make a $3 billion tender offer to holders of WeWork shares, other than SBG and its affiliates, and in connection with revisions to the WeWork governance structure
Tidewater Inc. in its $125 million tender offer for repurchase of senior secured notes and related consent solicitation
Prior to joining Weil, Greg was a Principal at KPMG LLP in the Washington National Tax International M&A group. Prior to joining KPMG in 2010, Greg was an attorney at another major law firm.
Greg is recommended for International Tax by Legal 500 US. He frequently speaks on related subjects for groups including the D.C. Bar, Tax Executives Institute and the American Bar Association.
Speaking Engagements, Awards and Recognition, Latest Thinking, Firm News & Announcements
Greg Featherman Recommended for International Tax

Award Brief — Legal 500 US
Firm News & Announcements