Biography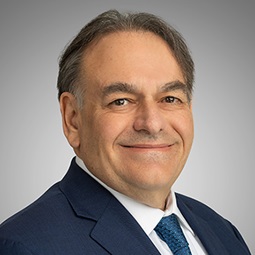 Joseph Pari is Co-Chair of Weil's Tax Department and is based in New York and Washington, D.C.
Joseph
 has extensive experience advising on federal income taxation of domestic and cross-border mergers, acquisitions, spin-offs, other divestiture types, restructurings, bankruptcy and non-bankruptcy workouts, acquisition financing and the use of pass-through entities in acquisitive and divisive transactions, with a particular emphasis on corporate tax planning, the utilization of net operating losses and other tax attributes and consolidated return matters.
Prior to joining Weil, Joseph was National Principal-in-Charge of Washington National Tax at KPMG LLP.
Joseph is on Bloomberg Industry Group's Corporate Taxation Advisory Board and the New York University Institute on Federal Taxation advisory board and is an adjunct faculty member at the Georgetown University Law Center. He is a frequent speaker on tax issues relating to mergers and acquisitions, spin-offs and other divestitures, corporate tax planning, workouts and consolidated return matters. 
Joseph has served as chair of the Corporate Tax Committee of the American Bar Association Tax Section; council director for the American Bar Association Tax Section's Corporate Tax Committee, Committee on Affiliated and Related Corporations, and Bankruptcy and Workouts Committee; chair of the American Bar Association Tax Section's Committee on Affiliated and Related Corporations and its Subcommittee on Consolidated Returns; co-chair of the Federal Bar Association Domestic Corporate Tax Symposia; and member of the advisory boards of the National Foreign Trade Council, Inc. and the Federal Bar Association.
Joseph is recognized as a leading lawyer for Tax in D.C. by Chambers USA, where clients note "he is a tremendous leader who inspires his team and provides exceptional advocacy for his clients." He is recognized as a "Highly Regarded" lawyer for Transactional Tax in the U.S. and a "Tax Leading Advisor" in D.C. by International Tax Review's World Tax. Joseph was named a 2020 "Washington, D.C. Trailblazer" for Tax by The National Law Journal and a 2020 Tax "MVP" by Law360. He is also recommended for International Tax and U.S. Taxes: Non-Contentious by Legal 500 US. He was shortlisted for the 2020 "North America Tax Practice Leader of the Year" Award for Euromoney International Tax Review's Americas Tax Awards. Joseph is recognized among Who's Who Legal's Thought Leaders - Global Elite for Corporate Tax and named among Lawdragon's "500 Leading Dealmakers in America" list. He was named Washington, D.C. Tax Lawyer of the Year by Best Lawyers in America in 2012.
Awards and Recognition, Speaking Engagements, Guides and Resources, Firm News & Announcements, Latest Thinking
Joseph Pari Named a "Leading" Lawyer for Tax in District of Columbia

Award Brief — Chambers USA

Joseph Pari Recognized as a "Highly Regarded" Lawyer for Transactional Tax in the U.S. and a "Tax Leading Advisor" in D.C.

Award Brief — International Tax Review's World Tax

Joseph Pari Named a 2020 MVP: Tax

Award Brief — Law360

Joseph Pari Named a "Washington, D.C. Trailblazer" for Tax

Award Brief — The National Law Journal 2020

Joseph Pari Recommended for International Tax and U.S. Taxes: Non-Contentious

Award Brief — Legal 500 US

Joseph Pari Named Among 2020 "Thought Leaders - Global Elite" for Corporate Tax

Award Brief — Who's Who Legal

Joseph Pari Shortlisted for 2020 "North America Tax Practice Leader of the Year" Award

Award Brief — Euromoney International Tax Review's Americas Tax Awards

Joseph Pari Named a "Bankruptcy Tax Specialist"

Award Brief — Turnarounds & Workouts

Joseph Pari Named Among the "500 Leading Dealmakers in America"

Award Brief — Lawdragon
Firm News & Announcements