Biography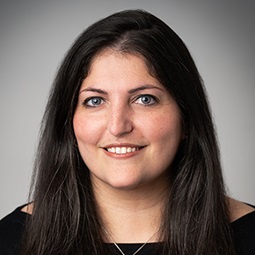 Amanda Fenster is a partner in Weil's Mergers & Acquisitions practice and is based in New York. Amanda represents public and private companies in mergers, acquisitions and divestitures.
Experience*
8 Rivers Capital, LLC in its $100 million sale of a minority stake to SK Group (SK) and the formation of a joint venture with SK focused on the decarbonization of Korean and key Asian markets
AK Steel Corporation in its approximately $3 billion sale to Cleveland-Cliffs, Inc.
Allego Holding B.V. (n/k/a Allego N.V.) (a portfolio company of Meridiam Infrastructure Partners) in its $3.14 billion business combination with Spartan Acquisition Corp. III, a SPAC sponsored by Spartan Acquisition Sponsor III LLC (an affiliate of Apollo Global Management)
British American Tobacco in its $4.7 billion investment in Reynolds American as part of Reynolds American's $27.6 billion purchase of Lorillard and sale to Imperial Tobacco of the KOOL, Salem, Winston, Maverick and blu eCigs brands and other assets and liabilities for total consideration of $7.1 billion
Brookfield Asset Management Inc. in its approximately $4.8 billion acquisition of a 61.2% stake in Oaktree Capital Group, LLC 
ChargePoint, Inc. in its combination with Switchback Energy Acquisition Corporation, a SPAC sponsored by NGP Switchback, LLC, in a transaction that implied a ChargePoint enterprise value of $2.4 billion
ChargePoint, Inc. in its $295 million acquisition of has-to-be GmbH
Churchill Capital Corp III, a SPAC sponsored by Churchill Capital Group, in its $5.7 billion merger with MultiPlan, Inc. that has an enterprise value based on the transaction of approximately $11 billion
CoStar Group, Inc. in numerous transactions, including in its $450 million acquisition of STR, Inc. and its acquisitions of Cozy Services, Ltd., Off Campus Partners, LLC and Ten-X, LLC
Covetrus, Inc. in its $4 billion sale to CD&R, a holder of approximately 24% of Covetrus' outstanding common stock, and TPG
Ditech Holding Corporation (f/k/a Walter Investment Management Corp.) in its evaluation of strategic alternatives and ultimate $1.1 billion sale of Ditech Financial LLC to New Residential Investment Corp. and $762 million sale of Reverse Mortgage Solutions, Inc. to Mortgage Assets Management, LLC 
Eli Lilly and Company in connection with the separation and initial public offering of Elanco Animal Health Incorporated and Eli Lilly's $8.2 billion offer to exchange Elanco common stock for Eli Lilly common stock, completing the separation of Elanco from Eli Lilly
General Electric Company in its $2.6 billion sale of GE Industrial Solutions to ABB
Graham Holdings Company in connection with its $1.1 billion split-off transaction of WPLG to Berkshire Hathaway
Heartland Dental Care, LLC in the sale, by Ontario Teachers' Pension Plan and other existing shareholders, of a majority stake in Heartland to KKR & Co., with Ontario Teachers' retaining a sizeable ownership stake
Hologic, Inc. in its $795 million acquisition of Mobidiag Oy and its $159 million acquisition of Diagenode, Inc.
IBM in connection with its acquisition of several private companies, including Lombardi Software, Initiate Systems and Bigfix, Inc.
InterMune, Inc. in connection with its $8.9 billion sale to Roche
Lazard, as financial advisor to Athene Holding Ltd., in Athene's approximately $11 billion merger with Apollo Global Management
MarkWest Energy Partners LP in connection with its $21 billion merger with MPLX LP
MSP Recovery, LLC in its $32.6 billion business combination with Lionheart Acquisition Corp. II, a SPAC sponsored by Lionheart Equities
Transaction Committee of the Board of Directors of Norwegian Cruise Line in the $3.025 billion acquisition of Prestige Cruises International by Norwegian
Ontario Teachers' Pension Plan in its acquisition of a majority stake in NVISION; in, together with Apollo Global Management, the acquisition of a controlling interest in CareerBuilder, LLC; and in, together with L Catterton and others, the sale of PetVet Care Centers, LLC
Polymer Group Inc. in connection with its $325 million sale to Blackstone
Quest Diagnostics Inc. in its $300 million pending acquisition of Haystack Oncology; its acquisition of the U.S. laboratory services business of Oxford Immunotec Global PLC; and in its acquisition of Blueprint Genetics
Sanofi in its $2.5 billion acquisition of Synthorx, Inc.
Sapient Corporation in connection with its $3.7 billion sale to Publicis Groupe
Willis Towers Watson PLC in its proposed $80 billion combination with Aon PLC
Zale Corporation in connection with its $1.4 billion sale to Signet Jewelers Limited and its related successful proxy fight with TIG Advisors
Amanda was named among the 2022 "Top Women in Dealmaking" by The Deal. She was also named a "Rising Star" for M&A by Expert Guides 2021-2022, a 2020 "Rising Star" for Mergers & Acquisitions by Law360, among The M&A Advisor's 2020 Emerging Leaders and was profiled as a 2020 "Rising Star" by The Deal: Movers & Shakers. Amanda is recognized as a "Rising Star" for M&A in the U.S. by IFLR1000. She is also recognized among Lawdragon's"500 Leading Dealmakers in America" list. Amanda was shortlisted for the 2020 "Best in Corporate and M&A" Award for Euromoney Legal Media Group's Americas Rising Star Awards and as "Corporate Rising Star" for Euromoney Legal Media Group's Americas Women in Business Law Awards for 2020 and 2022. She was recognized as a "Rising Star" for Mergers & Acquisitions by Super Lawyers 2019-2020.
Prior to joining Weil, Amanda was Associate General Counsel at IDEXX Laboratories, Inc. and prior to that, an associate at an international law firm. Amanda received her J.D., cum laude, from University of Pennsylvania Law School and her B.A., cum laude, from University of Pennsylvania.
*Includes matters handled prior to joining Weil.
Awards and Recognition, Speaking Engagements, Firm News & Announcements
Firm News & Announcements