Biography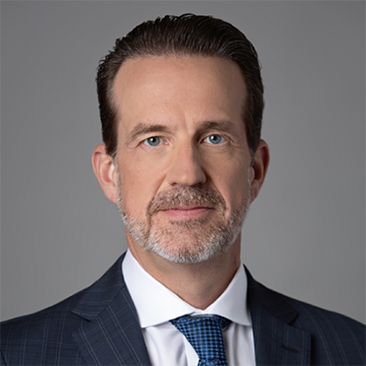 Devon Bodoh is a partner in Weil's Tax Department and is based in Washington, D.C. Mr. Bodoh is the head of the Firm's international and cross-border Tax practice and a member of the Tax Department's leadership team.
Mr. Bodoh advises clients on cross-border mergers, acquisitions, spin-offs, other divisive strategies, restructurings, bankruptcy and non-bankruptcy workouts, the use of net operating losses, foreign tax credits, and other tax attributes, and consolidated return matters.
Prior to joining Weil, Mr. Bodoh was the leader of KPMG's Global Complex Transactions group. He was also the Principal-in-Charge of the Washington National Tax International M&A Group, and a member of KPMG's global leadership group for International Tax and Deal Advisory (M&A) Tax. He also was Principal-in-Charge of KPMG's Latin America Markets Tax practice. Prior to joining KPMG in 2010, he was a partner at another major law firm.
Mr. Bodoh is recognized as an expert in Who's Who Legal: The International Who's Who of Corporate Tax and as a "Bankruptcy Tax Specialist" by Turnarounds & Workouts magazine.
Mr. Bodoh frequently speaks on related subjects for groups including the Practicising Law Institute, International Fiscal Association, DC Bar, Tax Executives Institute, the American Bar Association, the American Institute of Certified Public Accountants, Fundaçao Brasileira de Contabilidade and the Latin Lawyer. He has been an adjunct professor at George Mason University School of Law, and formerly was a member of the Dean's Advisory Board for the University of Detroit School of Law.
Awards and Recognition, Speaking Engagements, Guides and Resources, Latest Thinking, Firm News & Announcements
TEI's 2019 Federal Tax Course - Level 2 Speaker(s): Joe Pari and Devon Bodoh

July 22, 2019 — Atlanta, GA — Co-Chair of Weil's Tax Department Joe Pari and Tax partner Devon Bodoh presented on "Corporate Organizations, Distributions & Liquidations" as part of TEI's 2019 Federal Tax Course – Level 2.

American Bar Association's 12th Annual U.S. and Latin America Tax Practice Trends Conference Speaker(s): Devon Bodoh

June 14, 2019 — Miami, FL — Weil partner Devon Bodoh speaks on a panel titled "A Time of Change – The Current State of Mergers and Acquisitions in Latin America" as part of the American Bar Association's 12th Annual U.S. and Latin America Tax Practice Trends Conference. The panel discusses the contours and changes of evaluating and executing mergers and acquisitions from a tax perspective throughout Latin America and from Latin America into the US. The panel will provide a particular emphasis on practical approaches to the most vexing issues presented by the uncertainties of tax law in the region including debt push down, asset basis step up as well as pre- and post- transaction restructuring.
Firm News & Announcements