Biography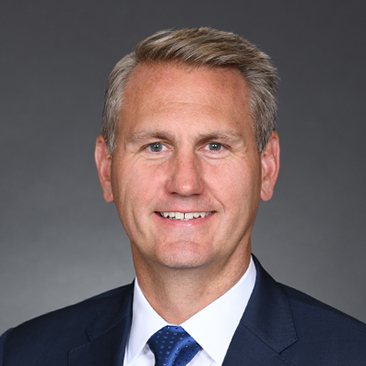 Jonathan Macke is a partner in Weil's Tax practice and is based in Dallas. He concentrates on the tax aspects of a wide range of corporate transactions, including domestic and cross-border mergers and acquisitions, joint ventures and financing transactions. Mr. Macke has significant experience with respect to transactions involving partnerships and other pass-through entities. He also practices extensively in the area of private investment funds, where he has been involved in advising sponsor and investor clients in a wide variety of private investment funds including leveraged buyout, energy, infrastructure, region-specific (including Asia and India) and real estate opportunity funds.
Mr. Macke is recognized as a Texas Super Lawyer* (2020) and as a "Bankruptcy Tax Specialist" by Turnarounds & Workouts magazine (2020). He was selected by the Dallas Business Journal as one of its "40 Under 40" honorees for 2017.
Selected Experience
Management of Admiral Permian Resources, LLC, in a joint venture with Pine Brook Road Partners and Riverstone Holdings under which Pine Brook and Riverstone was to provide up to a $600 million line of equity to purchase and develop upstream assets in the Permian Basin
Advent International in its acquisitions of ZingFit LLC and of a majority stake in ATI Physical Therapy Holdings, LLC; in its acquisition of Culligan International Company and in Culligan's $1.1 billion take-private acquisition of AquaVenture Holdings Limited and acquisitions of ZIP Industries (Aust.) Pty Limited and TWH Filtration Industries, Inc. including its principal subsidiary Paragon Water Systems Inc. and in its acquisition of OASIS Corporation; in the acquisitions by Sovos Brands of Rao's Specialty Foods Inc. and Michael Angelo's Gourmet Foods Inc.; and Transaction Services Group Limited in its acquisitions of TrueCoach, BrandBot LLC, Triib, Inc., and Mariana Tek Corporation
Aethon Energy in the formation of Aethon United LP, a joint venture with Ontario Teachers' Pension Plan and Redbird Capital Partners; and in its $735 million acquisition of northwest Louisiana natural gas assets from QEP Resources
Aimbridge Hospitality, LLC (a portfolio company of Lee Equity Partners and General Atlantic) in its acquisitions of TMI Hospitality and of certain assets of ONE Lodging Management, Inc.; and in its sale to Advent International
Aquiline Capital Partners in its acquisition of Ontellus
Bollé Brands, Inc. (a portfolio company of A&M Capital Advisors Europe) in its take-private of SPY Inc.
Bonewerks CulinArte' (a portfolio company of Kainos Capital) in its acquisition of Savory Creations International, Inc.
Brighton Park Capital as lead investor in a Series C funding round for Glassbox Ltd.
Discovery Midstream Partners (the ownership vehicle for management) and other selling owners of Discovery DJ Services LLC, a joint venture of Old Ironsides Energy and Ward Energy Partners, in the sale of Discovery DJ Services to TPG Capital and rollover of a portion of management's equity

Discovery, Inc. in its joint venture with Magnolia, the home and lifestyle brand led by Chip and Joanna Gaines

Easton Energy LLC (a portfolio company of Cresta Energy Capital) in its acquisition of the Gulf Coast natural gas liquids pipeline systems assets from The Williams Companies, Inc.
GI Partners in its acquisition of Vast Broadband
Hayfin Capital Management LLP in the up to $300 million sale of Paradigm Spine, LLC and in, together with EW Healthcare Partners, a $100 million convertible preferred equity investment in MiMedx Group, Inc. and Hayfin, as lender, in the concurrent provision of $75 million term facilities for MiMedx
IHS Inc. in its $13 billion merger of equals with Markit Limited
J.C. Flowers in its acquisition of Jefferson Capital Systems, LLC; in its acquisition of a majority stake in Vericity, Inc.; and in Jefferson's acquisition of Canastream Holdings Ltd.
J.Crew Group, Inc. in its restructuring efforts, which resulted in approximately 80% of the common stock to be held by the existing equity sponsor while conducting an out-of-court exchange for more than the $500 million of holding company debt
JPMorgan Chase & Co. in its sale of approximately 50% of the portfolio companies held at the time by One Equity Partners (OEP), its principal private equity unit, and in the formation by OEP professionals of OEP Capital Advisors, L.P.
Kainos Capital in its acquisitions of good2grow LLC and Olde Thompson Inc.; and Olde Thompson, Inc. in its acquisition of Gel Spice Company Inc.
Kettle Cuisine, LLC (a portfolio company of Kainos Capital) in its acquisition of the frozen soup business of NORPAC Foods, Inc.
Kingfisher Midstream, LLC and its subsidiaries in their 363 bankruptcy sale of midstream assets to BCE-Mach III LLC in connection with their chapter 11 cases, which are jointly administered with the chapter 11 cases of Alta Mesa Resources, Inc. and its subsidiaries
Koshidaka Holdings Co., Ltd. in the U.S. aspects of its acquisition of Curves and of Curves for Women II, L.C.
KTR Capital Partners in the $5.9 billion sale by its REIT subsidiaries of real estate assets and their operating platform to Prologis Inc.
Lindsay Goldberg in its acquisition of Big Ass Solutions; sale of Dealer Tire, LLC; and, together with Bluegrass Materials Company, LLC, in its $1.625 billion sale to Martin Marietta Materials, Inc.
Magnetar Capital and EIG Global Energy Partners in a $475 million perpetual preferred equity investment in CrownRock Holdings, L.P.
Ministry Brands, LLC (at the time a portfolio company of Providence Strategic Growth Partners and Genstar Capital Management) in a significant investment by Insight Venture Partners with Providence exiting and Genstar retaining a significant minority position
Mithril Capital Management in, as anchor in a larger financing round, its acquisition of a minority stake in Glance InMobi Pte. Ltd.
Octagon Credit Investors, LLC in its sale to Conning & Company
Old Ironsides Energy in the $1.75 billion sale of three Delaware Basin subsidiary companies of Brazos Midstream Holdings, LLC to Morgan Stanley Infrastructure
ORIX Capital Partners in its acquisitions of Peak Utility Services Group, Inc. and NTI Connect; and in the sale by its portfolio company, Hoffman Southwest Corporation, of all of Hoffman's Roto-Rooter franchise operations to Roto-Rooter Services Company
Primoris Services Corporation in its acquisition of Willbros Group, Inc.
Providence Strategic Growth Partners in its investments in Skybox Security, Inc. and Blue Star Sports (n/k/a Stack Sports); in Blue Star's acquisitions of Bonzi Technology, Inc. and Pointstreak Sports Technologies, Inc.; in Government Brands Holdings, LLC's acquisition of nCourt, LLC; in ThreatConnect, Inc.'s acquisition of Nehemiah Security LLP; and in the sales of majority stakes in Blue Star and Burning Glass Technologies
Snow Phipps Group in its acquisition of Ideal Tridon Holdings, Inc.; Ideal Tridon's acquisitions of Clamp S.R.L. and ZSI-Foster, LLC; in, together with PIMCO, the acquisition of Series A Convertible Preferred Stock and warrants to purchase shares of common stock of Velocity Financial, Inc.; in its sale of Kele, Inc.; and Brook & Whittle Limited in its acquisitions of the Croydon facility (f/k/a Gilbreth Packaging Solutions) and Label Impressions, Inc.
The founders of Magnetar Capital in the sale of a minority interest in Magnetar Capital Partners to an investment fund affiliated with Blackstone Alternative Asset Management
Thomas H. Lee Partners in its sale of a majority stake in Juvare, LLC
Tidewater Inc. in its $1.25 billion combination with GulfMark Offshore, Inc.
Town & Country Living in its sale to H.I.G. Capital
TPG Growth and TPG Special Situations Partners in the acquisition of a minority stake in Spotify Technology S.A.
Trive Capital in its acquisitions of California Brazing and Picture Head Holdings, LLC and subsidiaries; in Picture Head Holdings, LLC's acquisition of The Farm Post Production Limited; and its sale of Southern Towing Company, LLC
The management team of U.S. Renal Care, Inc., together with Bain Capital and other investors in the acquisition of U.S. Renal Care from Leonard Green & Partners and other institutional investors
Vector Solutions (a portfolio company of Providence Equity Partners), as parent of RedVector.com, LLC, in RedVector's acquisition of Convergence Training; and in its sale to Golden Gate Capital
WPX Energy, Inc. in its $2.5 billion acquisition of Felix Energy
Mr. Macke currently serves on the Board of Directors and as Secretary for the Vogel Alcove. He is Head of Hiring for the Dallas office and is actively involved in recruiting, training and mentoring programs at Weil.
Mr. Macke joined Weil in 2012. Prior to joining Weil, Mr. Macke was a tax associate in the New York office of a leading international law firm. He received his J.D., magna cum laude, from the University of Arkansas School of Law in 2004, where he was an Articles Editor for the Arkansas Law Review, and his B.A., cum laude, from Pepperdine University in 2001. Mr. Macke also received his LL.M. in Taxation from New York University in 2008.
* Super Lawyers recognition is a Thomson Reuters service
Awards and Recognition, Speaking Engagements, Guides and Resources, Latest Thinking, Firm News & Announcements
Jonathan Macke Named a "Bankruptcy Tax Specialist"

Award Brief — Turnarounds & Workouts 2020

Jonathan Macke Recognized as a Texas "Super Lawyer"

Award Brief — Texas Super Lawyers 2020 (Super Lawyers recognition is a Thomson Reuters service)

Jonathan Macke Honored in Dallas Business Journal's 2017 40 Under 40

Award Brief — Dallas Business Journal 2017
Dallas Bar Association Tax Section Speaker(s): Jonathan J. Macke and Alex Farr

December 02, 2019 — Weil Tax partner Jonathan Macke and associate Alex Farr gave a presentation titled "Certain Tax Considerations in Private Equity M&A Transactions" at the December meeting of the Dallas Bar Association Tax Section.

Texas Federal Tax Institute Speaker(s): Devon Bodoh, Jonathan J. Macke and Joseph M. Pari

June 12-14, 2019 — San Antonio, TX — Weil Tax partners Devon Bodoh, Jonathan Macke and Joe Pari spoke on panels titled "TCJA: What Are We Seeing a Year Later?," "The Locke Lord TexFed Roundtable Breakfast," and "Corporate M&A and LBOs after Tax Reform," respectively, as part of the Texas Federal Tax Institute.
Debt Buybacks— A Familiar Tool for New Circumstances Blog Post — Tax Blog — By Joseph M. Pari, Noah Beck, Devon Bodoh, Greg Featherman, Robert Frastai, Stuart J. Goldring, Mark Hoenig, Jonathan J. Macke, Graham Magill, Stanley E. Ramsay and Mark Schwed — April 03, 2020

As a result of the recent COVID-19 health crisis and related market volatility, an increasing number of bank loans and high yield bonds are trading below par. These current market conditions present attractive de-levering opportunities for leveraged companies able to buy back their own debt, as well as sponsors seeking to purchase debt of their […]

The post Debt Buybacks— A Familiar Tool for New Circumstances appeared first on Weil Tax BLOG.

...

IRS and Treasury Release Proposed Regulations Addressing Management Fee Waiver Arrangements Alert — By Robert Frastai, Stanley E. Ramsay and Jonathan J. Macke — PDF — July 28, 2015
Firm News & Announcements