Biography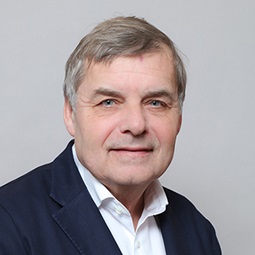 Jean-Dominique Daudier de Cassini co-heads the Paris Restructuring department.
Before joining Weil Gotshal, he spent a large part of his career (1983-1998) with Borloo & Associés, a major actor in the insolvency law and court-ordered organization business. He was appointed head of the corporate rescue services department in 1987 and became the firm's managing partner in 1992. Then, he joined in September 1998 in order to build and develop the Insolvency & Restructuring Department of Andersen. He led a team of twelve lawyers specialized in this field. In 2003, he became partner at Willkie Farr & Gallagher. In 2005, he joined Weil Gotshal as co-head of Paris Restructuring Team.
Jean-Dominique is a civil engineer and graduated in 1980 from the Ecole des Hautes Etudes Industrielles (School of Advanced Industrial Studies). In 1982, he received an MBA diploma in economics and finance from the Institut Supérieur des Affaires (HEC).He was admitted to the Paris bar in 1992.
Specialized in legal services related to corporate recovery and group restructuring operations, he handles all legal and judicial procedures and operations in these fields, including any difficulties involved out-of-court via ad hoc assignments or through conciliations, preparation and monitoring of court-ordered reorganization procedures, detection and managing of liability risks and strategy definition of safeguard claims and related guarantees, and advisability studies for takeovers of solvent companies through transfer or continuation of the business.
Awards and Recognition
Jean-Dominique Daudier de Cassini ranked a worldwide bankruptcy and restructuring expert

Award Brief — International Whos Who of Insolvency and Restructuring Lawyers 2012

Jean-Dominique Daudier de Cassini named a Recommended lawyer for Restructuring and Insolvency

Award Brief — Practical Law Company Which Lawyer? (PLC)

Jean-Dominique Daudier de Cassini named a "Star Individual" for Restructuring/Insolvency in France

Award Brief — Chambers Europe 2012

Jean-Dominique Daudier de Cassini named a "Star Individual" for Restructuring/Insolvency: France

Award Brief — Chambers Global 2012