Biography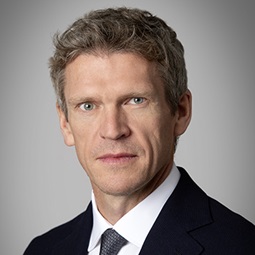 Neil Devaney is the Co-Head of our London Restructuring practice, a group dedicated to advising clients on all aspects of restructuring and insolvency law across Europe, the Middle East, Africa and Asia.
Neil's practice is grounded in years of experience in providing practical, leading-edge advice to companies and their stakeholders on complex, high value debt restructurings.
Neil works with credit funds, senior management and private equity sponsors on stressed, distressed and special situations, seeking to maximise recoveries and preserve value across the capital structure. He also advises on associated M&A and alternative investments.
Neil is consistently recognised as a market-leading restructuring lawyer across all major legal directories, where he is described by clients as "extremely intelligent and technically brilliant", "very pragmatic" and a "very smart lawyer with a commercial touch".
Representative Matters:
Advising an ad hoc group of bondholders of Spanish based construction and civil engineering company, Obrascón Huarte Lain, in relation to the Group's financial difficulties
Advising an ad hoc group of senior lenders to UK based deepwater drilling contractor, Seadrill, in relation to the Group's ongoing chapter 11 bankruptcy proceedings in the US
Advising an ad hoc group of bondholders of UK based speciality metals producer, Ferroglobe, in relation to the Group's financial difficulties
Advised Europe's largest cinema operator, Odeon (part of the AMC Entertainment Group), in relation to the Group's financial difficulties and the refinancing of its European business
Advised an ad hoc group of senior creditors of UK based drilling and engineering contractor, KCA Deutag, in relation to the Group's debt for equity swap, implemented through a scheme of arrangement in the UK
Advised an ad hoc group of bondholders of Caribbean mobile phone operator, Digicel, in relation to the Group's balance sheet restructuring, implemented through a series of exchanges offers, coupled with a scheme of arrangement and provisional liquidation in Bermuda
Advised an ad hoc group of bondholders on the restructuring of Galapagos, a German industrials business, involving a distressed disposal of the group implemented through an enforcement sale in Luxembourg.*
Advised an ad hoc group of senior creditors of Noble, a Singapore listed commodities trader, on the group's new financing and debt for equity swap, involving parallel schemes of arrangement in the United Kingdom and Bermuda, and a "light touch" Bermuda provisional liquidation.*
Advised an ad hoc group of bondholders on the restructuring of Frigoglass, a Greek-listed glass and refrigeration business, involving a new capital injection and debt-for-equity swap implemented through a scheme of arrangement in the U.K.*
Advised an ad hoc group of senior bondholders of Avanti Communications, a U.K.-listed satellite operator, on the group's new financing and debt-for-equity swap, involving an exchange offer and English scheme of arrangement.*
Advised an ad hoc groups of senior creditors on the restructuring of the collapsed Icelandic banks Glitnir, Kaupthing and Landsbanki.*
Advised an ad hoc group of bondholders on the restructuring of Magyar Telecom (Invitel/HTC), a Hungarian telecoms operator, involving a debt-for-equity swap implemented through a scheme of arrangement in the U.K.*
Advised unsecured noteholders of Quinn Group, an Irish building products conglomerate, on the group's debt-for-equity swap implemented using a CVA in the U.K.*
Advised an ad hoc group of secured bondholders on the restructuring of WIND Hellas, a Greek mobile operator, involving a debt-for-equity swap implemented through administration sales and a scheme of arrangement in the U.K.*
Advised mezzanine lenders to Bulgaria Telecom (VIVACOM), a Bulgarian mobile and fixed line operator, on the group's debt-for-equity swap implemented using an English scheme of arrangement.*
Advised unsecured noteholders of Technicolor (Thomson), a French-listed media group, on the group's debt-for-equity swap implemented under sauvegarde in France.*
* Experience gained at previous firm
Firm News & Announcements, Latest Thinking, Firm News & Announcements
Firm News & Announcements