Biography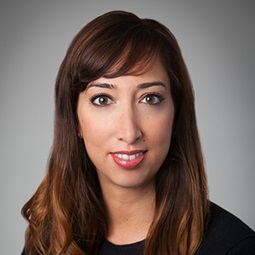 Stacy Nettleton is a partner in Weil's Securities Litigation practice group. She focuses on litigation of securities, derivative, M&A, and complex business matters in both federal and state trial and appellate courts, and before arbitration panels. 
Stacy also has extensive experience representing clients in connection with internal investigations as well as federal, state, and foreign governmental and regulatory investigations involving the U.S. Department of Justice, the U.S. Securities and Exchange Commission, the U.K. Financial Services Authority, the New York Stock Exchange, the Financial Industry Regulatory Authority, and the New York Attorney General's Office, among others. Additionally, she counsels boards of directors, board committees, and senior management with respect to securities, corporate governance, disclosure, and regulatory issues.
Stacy was named 2023 "Securities Litigator of the Year" at Euromoney's Women in Business Law Awards, after being shortlisted for the same award the year before. She was also shortlisted in the national "Best in Litigation" category in 2021 and recognized as a "Rising Star" for Litigation in 2016. She is currently recommended by Legal 500 for Securities Litigation: Defense and M&A Litigation: Defense, which quoted sources saying "Stacy Nettleton is great; she is consistently knowledgeable, practical and accessible and is able to work and collaborate well with others." In 2020, she was honored as one of just 36 Litigation "Trailblazers" nationwide by The National Law Journal, and in 2017 and 2018, she was named to Benchmark Litigation's "40 & Under Hot List." From 2014 to 2017, Stacy was recognized as a "Rising Star" by New York Super Lawyers..
Recent experience includes:
Affiliated Computer Services – Representation of a Special Committee of the Board of Directors of Affiliated Computer Services in connection with management buyout proposal from Cerberus Capital Management and Darwin Deason, including successful defense of accompanying shareholder litigation.
American International Group – Representation of AIG in all global regulatory and U.S. congressional investigations and shareholder class and derivative litigations arising from the 2008 financial crisis. Obtained dismissal of numerous shareholder derivative actions, favorable settlement of securities class action, and dismissal in whole and in part of related "opt-out" securities litigations.
Campbell Soup Company – Obtained dismissal of securities class action litigation in New Jersey federal court against Campbell Soup and former CEO and CFO regarding the performance of the company's fresh foods division.
CBS – Representation of independent directors of CBS in high-profile litigation against the company's controlling shareholder concerning potential Viacom merger.
Elanco – Representation of Elanco in securities class actions in Indiana federal and state courts arising out of statements made regarding inventory and distribution channels. Obtained dismissal of federal court action; state court action remains pending.
The Estée Lauder Companies – Obtained dismissal of securities litigation and related shareholder derivative suits for The Estée Lauder Companies.
Fairway Group Holding and Sterling Investment – Obtained dismissal of securities class action and derivative litigations against Fairway and its private equity owner arising out of Fairway's IPO and growth projections.
Francesca's Holding and CCMP – Obtained dismissal of securities class action and derivative litigations against Francesca's and its former private equity owner arising out of disclosures concerning Francesca's sales and earnings projections.
General Electric – Representation of GE entities in litigations relating to RMBS securitizations resulting in successful settlement of all related matters.
Morgan Stanley – Representation of Morgan Stanley in a long-running, $4B lawsuit arising out of the 2007 Tribune Co. leveraged buy-out (on which Morgan Stanley served as a financial advisor) and the company's subsequent bankruptcy. Obtained dismissal of almost all claims on a motion to dismiss.
Ollie's Bargain Outlet – Obtained dismissal of securities fraud class action in the Southern District of New York against Ollie's and several executives relating to statements the defendants made about sales projections and inventory pipeline following a major corporate expansion.
Quad/Graphics, Inc. – Obtained dismissal with prejudice of securities class action in the Southern District of New York against Quad and several executives regarding statements about a strategic transformation plan, a proposed merger, and a regulatory settlement.
Signet – Representation of Signet in connection with shareholder litigation in Delaware Chancery Court and on appeal to the Delaware Supreme Court arising out of Signet's $1.4 billion acquisition of Zale. Obtained dismissal of all claims, upheld on appeal.
Signet – Representation of Signet in a consolidated securities fraud class action in the Southern District of New York and related derivative litigation in Ohio state court concerning alleged sexual harassment allegations and purportedly lax credit standards. Following

Stacy

's oral argument in the derivative suit, the court dismissed all of plaintiff's claims. Successful settlement of securities class action after achieving rarely granted interlocutory appeal.
The Walt Disney Company – Successfully defended The Walt Disney Company in multi-jurisdictional shareholder class action litigation arising out of Disney's $4 billion acquisition of Marvel Entertainment.
Stacy has devoted considerable time to pro bono matters, including serving as extern counsel at the Brooklyn Branch of Legal Services for New York City in 2005.
Stacy graduated magna cum laude and Phi Beta Kappa from Boston University in 1999, and received her J.D. from New York University School of Law in 2002, where she served on the Moot Court Board.
Awards and Recognition, Speaking Engagements, Latest Thinking, Firm News & Announcements
Stacy Nettleton Named 2023 "Securities Litigator of the Year"

Award Brief — Euromoney's Women in Business Law Awards

Stacy Nettleton Named a "Recommended" Lawyer for Securities Litigation: Defense and M&A Litigation: Defense

Award Brief — Legal 500 US

Stacy Nettleton Shortlisted for 2021 "Best in Litigation" Award

Award Brief — Euromoney's Women in Business Law Awards

Stacy Nettleton Named to "40 & Under Hot List"

Award Brief — Benchmark Litigation

Stacy Nettleton Named "Rising Star" in Litigation

Award Brief — Euromoney Legal Media Group
ESG Promises: Growing Litigation Risks, Best Practices in ESG Oversight and Disclosure

Speaker(s): Lyuba Goltser, P.J. Himelfarb and Stacy Nettleton

March 24, 2022 — Part of Weil's 2022 Governance & Disclosure Webinar Series

ESG Securities and Shareholder Litigation Trends

Speaker(s): Stacy Nettleton

March 16, 2022 — Securities Litigation partner Stacy Nettleton presented a Practising Law Institute One-hour Briefing webinar entitled "ESG Securities and Shareholder Litigation Trends."
Firm News & Announcements