Biography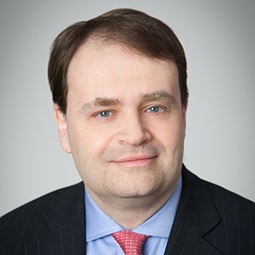 Seth Goodchild has broad-based litigating and counseling experience in a wide variety of complex commercial litigation, securities litigation and corporate governance matters. He has litigated numerous actions arising under the federal securities laws (including shareholder class action lawsuits, tender offer and proxy contest matters), and has represented clients in SEC and grand jury investigations.
Seth represents and counsels corporate boards, board committees and management on a wide range of corporate governance matters and issues, including the creation and implementation of compliance programs, director responsibilities and duties, the business judgment rule, derivative litigation, securities law disclosure and compliance with legislative, regulatory and listing rule requirements. In addition, he has particular expertise in counseling clients with respect to, and where necessary and appropriate litigating, disputes arising from corporate transactions and "busted deals," including parties' rights and obligations under material adverse change clauses.
Seth received his J.D. from the Georgetown University Law Center in 1986 where he served as a member of the editorial board of The American Criminal Law Review. He received his bachelor's degree magna cum laude from the University of Buffalo. Seth serves on the Board of Editors of The Securities Reform Act Litigation Reporter.
Firm News & Announcements, Latest Thinking
Firm News & Announcements