Biography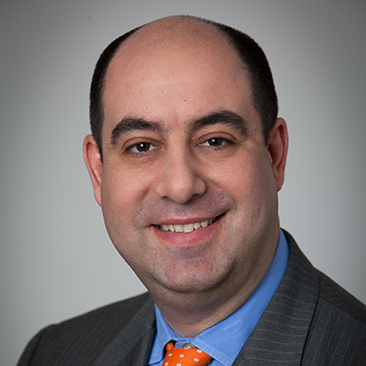 Jeffrey Osterman is a partner in Weil's Technology & IP Transactions practice and a member of the Cybersecurity, Data Privacy and Information Management group and is based in New York. Mr. Osterman concentrates on matters with deep commercial or technical complexity and has had extensive experience with pure patent licensing, technology transfer, outsourcing, technology integration, content licensing and merchandising.
Mr. Osterman advised Sanofi in its worldwide exclusive licensing agreement with MannKind Corporation to develop and commercialize Afrezza (insulin human) Inhalation Powder; Verizon in connection with the acquisition of cloud TV technology from Intel; Lenovo in connection with the acquisition of Motorola Mobility from Google; and Mubadala and Sony/ATV in connection with the $2.2 billion acquisition of EMI Music Publishing. Mr. Osterman also regularly represents Panasonic in connection with a wide variety of transactional matters involving consumer electronics and GE in connection with the IP aspects of numerous corporate transactions. He also counsels clients with respect to their rights under existing agreements and the development of new technologies.
Mr. Osterman lived in Japan from May 1997 to May 1998 where he worked in-house on loan to the headquarters of Panasonic Corporation.
Mr. Osterman has appeared on national television and lectured on intellectual property, electronic privacy and e-commerce throughout the United States and on U.S. intellectual property and contract law in Japan.
Mr. Osterman is ranked Band 1 for Technology & Outsourcing in New York by Chambers USA, where clients note he is "very smart, very responsive and won't fight about matters that aren't important." He is also consistently ranked by Legal 500 US. He is recognized as an "IP Star" by Managing Intellectual Property's IP Stars for Copyright, Counselling and Licensing and by Best Lawyers in America for Information Technology Law and Technology Law in New York. Mr. Osterman is also consistently ranked in IAM Patent 1000, where clients have noted him as having "a stellar ability to see the forest through the trees, is a clear and concise draftsman and a constructive negotiator," and also as "the kind of sophisticated IP lawyer you need on a tough deal – he understands his clients' industry and business, and fights hard while communicating clearly in negotiations to get to a resolution." Mr. Osterman was named a 2016 Technology "MVP" by Law360.
Awards and Recognition, Speaking Engagements, Latest Thinking, Firm News & Announcements
Jeffrey Osterman Ranked Band 1 for Technology & Outsourcing in New York

Award Brief — Chambers USA

Jeffrey Osterman Profiled as a 2016 MVP: Technology

Award Brief — Law360

Jeffrey Osterman Named an "IP Star" for Copyright, Licensing, and Counseling in New York

Award Brief — Managing Intellectual Property "IP Stars"

Jeffrey Osterman Recommended for Licensing in New York

Award Brief — IAM Patent 1000

Jeffrey Osterman Recommended for Patents: Portfolio Management and Licensing

Award Brief — Legal 500 US

Jeffrey Osterman Recommended for Technology: Transactions

Award Brief — Legal 500 US

Jeffrey Osterman Recommended for Healthcare: Life Sciences

Award Brief — Legal 500 US

Jeffrey Osterman Named a "Best Lawyer" for Information Technology Law and Technology Law in New York

Award Brief — Best Lawyers in America
PLIs Understanding the Intellectual Property License 2017 Speaker(s): Jeffrey D. Osterman

November 06, 2017 — New York, New York — Weil partner Jeffrey Osterman presents on "Software Licensing and Open Source Licenses," as part of PLI's Understanding the Intellectual Property License 2017. The panel discusses source code versus object code licenses, representations, warranties, indemnities and audit rights, key open source licensing concepts and terms, and license and open source compliance strategies.

After Lexmark: Patent Exhaustion Is Not Optional

Speaker(s): Elizabeth S. Weiswasser and Jeffrey D. Osterman

August 03, 2017 — American Law Institute
Firm News & Announcements