Biography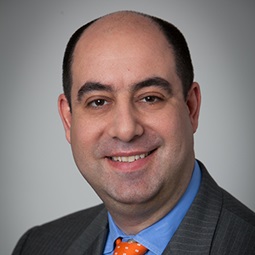 Jeffrey Osterman is Co-Head of Weil's Technology & IP Transactions practice and is based in New York. Jeffrey concentrates on matters with deep commercial or technical complexity and has had extensive experience with pure patent licensing, technology transfer, outsourcing, technology integration, content licensing and merchandising.
Jeffrey regularly advises major pharmaceutical companies in connection with licensing and collaboration agreements; represents semiconductor and other technology companies in connection with development and licensing agreements; leads the technology and intellectual property aspects of major corporate transactions; and advises on the treatment of intellectual property matters in bankruptcy cases.
Jeffrey lived in Japan from May 1997 to May 1998 where he worked in-house on loan to the headquarters of Panasonic Corporation.
Jeffrey is ranked Band 1 for Technology in New York by Chambers USA, where clients note "he's just extremely thorough and he has the memory of an elephant" and "he's one of the top lawyers in this space, a very knowledgeable and impressive individual." He is also recommended for Patents: Licensing, Technology Transactions, Media and Entertainment: Transactional and Healthcare: Life Sciences by Legal 500 US. Jeffrey is recognized as an "IP Star" for IP Transactions and Trademarks by Managing Intellectual Property and a "Life Sciences Star" by LMG Life Sciences Guide. Jeffrey is also recognized as a "Best Lawyer" for Information Technology Law and Technology Law in New York by Best Lawyers in America* 2024 and was named "Lawyer of the Year" for Technology Law in New York by Best Lawyers in America* 2024, 2022 and 2020. Jeffrey was shortlisted as "Practitioner of the Year (IP Transactions)" for Managing Intellectual Property's 2022 Americas Awards. He is recognized as a "Global Leader" in New York by IAM Global Leaders and is "Highly Recommended" by IAM Patent 1000, where clients have noted he has "a stellar ability to see the forest through the trees, is a clear and concise draftsman and a constructive negotiator," and he is "the kind of sophisticated IP lawyer you need on a tough deal – he understands his clients' industry and business, and fights hard while communicating clearly in negotiations to get to a resolution." Jeffrey was also named a 2016 Technology "MVP" by Law360.
* Best Lawyers (in America) is by Levine Leichtman Capital Partners
Awards and Recognition, Speaking Engagements, Guides and Resources, Firm News & Announcements
Jeffrey Osterman Ranked Band 1 for Technology in New York

Award Brief — Chambers USA

Jeffrey Osterman Named a "Leading" Lawyer for Technology in the U.S.

Award Brief — Chambers USA

Jeffery Osterman Named "Lawyer of the Year" for Technology Law in New York

Award Brief — Best Lawyers in America 2024, 2022, 2020 (Best Lawyers (in America) is by Levine Leichtman Capital Partners)

Jeffery Osterman Named a "Best Lawyer" for Information Technology Law and Technology Law in New York

Award Brief — Best Lawyers in America 2024 (Best Lawyers (in America) is by Levine Leichtman Capital Partners)

Jeffrey Osterman Named an "IP Star" for IP Transactions and Trademarks in New York

Award Brief — Managing Intellectual Property IP Stars

Jeffrey Osterman Recognized as a "Life Sciences Star"

Award Brief — LMG Life Sciences Guide

Jeffrey Osterman Named a "Global Leader" in New York

Award Brief — IAM Patent 1000 Global Leaders Guide

Jeffrey Osterman "Highly Recommended" for Transactions in New York

Award Brief — IAM Patent 1000
Firm News & Announcements