Biography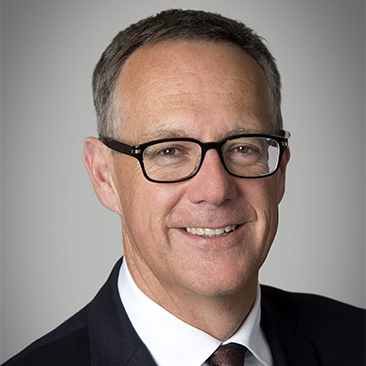 Andrew is a partner in the European Restructuring team. He has over 30 years restructuring experience as a lawyer in private practice and banker advising bondholder groups, other lenders and large corporates and governments on debt restructuring. Before joining Weil, Andrew was European Head and co-Head of Restructuring at Goldman Sachs.
Andrew is recognised across all major legal directories and has been described by Legal 500 UK as a "star restructuring lawyer" and "the real deal" who is "very commercial" and "understands how creditors think." He is recognised as a 'Thought Leader' for Restructuring & Insolvency in Who's Who Legal and a leading individual in IFLR1000 and Chambers UK where commentators note that he "brings with him a really sophisticated understanding of restructuring from the financial advisory and legal side," which is "a real distinctive advantage in the market." He was featured as "Lawyer of the Week" by The Times in October 2015 and has been part of the team recognised by the following awards: Legal Business Awards 2016 "Restructuring Team of the Year"; Financial News Awards 2016 "Restructuring Team of the Year"; The Lawyer 2014 "Restructuring Team of the Year"; Euromoney 2011 "Best Corporate Restructuring House"; Dealogic 2012 "Restructuring team of the year"; and Banker 2012 "Mouchel Restructuring of the Year."
His experience includes many significant public, creditor and private company restructurings across Europe, representing debtors on major restructurings, working on securitisations and structured deals, financial institution restructurings and insolvencies, and advising government bodies and financial institutions. He pioneered the use of schemes of arrangement for high yield bond restructurings in Europe.
Andrew is a visiting Professor at University College London, where he teaches the post graduate LLM module on financial restructuring.
Experience includes:
syncreon Group Holdings B.V., and its affiliates, in its cross-border balance sheet restructuring involving approximately $1.1 billion of funded debt, including English schemes of arrangement and associated chapter 15 and CCAA recognition proceedings
Advising the ad hoc committee of senior secured noteholders on the restructuring of Edcon Limited
Currently advising the ad hoc committee of bondholders on the restructuring of EnQuest, the largest independent UK oil producer in the North Sea
Franklin Templeton and other investors in relation to Ukrainian sovereign and sub-sovereign debt
In relation to Stemcor, the most important UK mining and metals restructuring of the current cycle
Advent International, the indirect majority shareholder of Towergate Finance plc, in the course of a consensual restructuring of Towergate's capital structure
The Irish Government on its participation in the EU bailout and related Irish bank debt exchanges
Banco Espírito Santo SA, insolvency of Portugal's largest listed bank
A leading Nigerian energy company as strategic bidder in the restructuring of Afren, a London-listed international oil and gas company
Advising in relation to the restructurings of the US drilling companies, Paragon Offshore plc and Vantage Drilling
Advising stakeholders in relation to Seadrill, Prosafe and Transocean
In relation to the restructuring of certain indebtedness issued by the City of Kyiv
hibu, on the largest UK public company restructuring in the current cycle, involving a scheme of arrangement*
Monier GmbH, the largest LBO restructuring in the current cycle*
Technicolor, the largest French public company restructuring in the current cycle*
Barchester, the largest U.K. healthcare restructuring*
Metrovacesa and Eroski restructurings (both Spanish public companies)*
the U.K. Government and tri-partite on Northern Rock*
creditors on the restructurings of Eurotunnel, British Energy, IFCO, NTL, Telewest, Netia, UPC, TXU Europe, and German auto-parts manufacturer Schefenacker AG (first COMI shift)*
Punch, Mouchel, Premier Foods and various sponsor portfolio companies*
Pioneering SIV restructurings and led deals for Cheyne, Whistlejacket, Mainsail and Rhinebridge*
created the scheme of arrangement/chapter 15 structure to provide a run-off of the London insurance market companies in 1999*
*Experience whilst at a previous firm
Firm News & Announcements, Speaking Engagements, Latest Thinking
Firm News & Announcements
Sovereign Debt Restructuring: What can we learn from Argentina, Greece and Ukraine?

Speaker(s): Andrew J. Wilkinson

May 04, 2016 — Weil Restructuring partner Andrew Wilkinson presented a Senior Practitioner Lecture at the University of Oxford's Faculty of Law on "Sovereign Debt Restructuring: What can we learn from Argentina, Greece and Ukraine?" This lecture is part of wider Law and Finance Seminar Series taking place at the University of Oxford's Faculty of Law throughout the Trinity Term.