Biography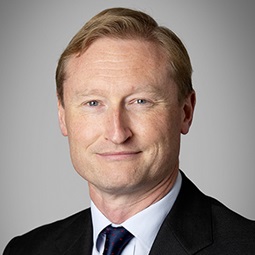 Mark Lawford is a Restructuring partner in London.
Mark is experienced in advising insolvency practitioners, US and European investment banks, UK clearing banks, hedge funds and private equity houses across the full range of international and domestic restructuring and insolvency matters. His principal areas of expertise include cross-border insolvencies and restructurings, creditor representations, debtor representations, out-of-court restructurings and insolvency litigation where he is particularly noted for his expert handling of cases.
Mark has been recognised across all leading legal directories including as a 'Leading Individual' for Corporate Restructuring & Insolvency in Legal 500 UK and described by sources "one of the most able and intelligent solicitors I have ever worked with", "brilliant - extremely thoughtful, exceptionally hard-working and resourceful. He thinks about every contour and nuance of the argument", and a practitioner who "combines incredible insolvency knowledge with solutions-oriented advice" in Chambers UK and Legal 500. Mark is recognised as a 'Leading Lawyer – Highly Regarded' by IFLR 1000 UK and praised as a "Thought Leader – Restructuring and Insolvency" and a "Global Leader - Restructuring and Insolvency" by Who's Who Legal 2022 and 2023. Mark was selected for inclusion in the inaugural Lawdragon 500 Leading Global Bankruptcy & Restructuring Lawyers, 2020.  He was also named in the 2016 edition of Global Restructuring Review's 40 Under 40 and the 2015 edition of Financial News' 40 Under 40 Rising Stars of the Financial Legal Profession.
Mark is a member of R3's General Technical Committee, the editorial board of Global Restructuring Review, the International Insolvency Institute (III), the Insolvency Lawyers' Association and INSOL.
Representative experience:
Teneo as administrators of VTB Capital PLC
Petropavlovsk PLC on restructuring and insolvency options
Scandinavian Airlines (SAS) on its debt restructuring options in the UK
Lehman Brothers Holdings Inc on its subordinated debt litigation with various UK subsidiaries, concerning the relative ranking of over $10 billion of subordinated claims in the UK estates
AMC Entertainment Inc and the Odeon Group on their refinancing and restructuring options
Teneo as former administrators and current liquidators of Paragon Offshore plc on their disputed discharge application and associated litigation, involving multiple remote hearings
An ad-hoc committee of creditors in the $1.9bn financial restructuring via scheme of arrangement of KCA Deutag, an international drilling, engineering and technology group
ARCM, the Hong Kong-based hedge fund, in relation to their opposition to Premier Oil Plc's proposed schemes of arrangement in Scotland
Doncasters on the Dundee Holdco administration application, implementing schemes via a pre-pack administration sale
syncreon Group Holdings B.V., and its affiliates, in its cross-border balance sheet restructuring involving approximately $1.1 billion of funded debt, including English schemes of arrangement and associated chapter 15 and CCAA recognition proceedings
Lehman Brothers Holdings Inc on its insolvency, including with respect to the Waterfall I Application, Waterfall II Application, Waterfall III Application, the UK affiliate backstop deal, the LBIE scheme, the sale of subordinated debt in Lehman Brothers International (Europe), the creation of the Wentworth joint venture and the German cum/ex tax investigation against LBIE
Waypoint Leasing on its restructuring
Claire's Accessories on its restructuring
LEGO with respect to the Toys R Us CVA and subsequent administration
Deloitte as administrators of Paragon Offshore PLC on its restructuring via a combined Chapter 11 and administration sale
BHS on its landlord company voluntary arrangements (CVAs)
1Malaysia Development Berhad on its dispute with IPIC
KPMG as administrators in the special administration of MF Global UK, including with respect to the client money hindsight, shortfall, distribution and resolution applications and German cum/ex tax issues
The T&N Asbestos Trustee Company Limited on the operation of the asbestos trust created as a result of the 2006 restructuring of T&N Limited and the Federal-Mogul UK Group
A European bank on the enforcement of a pre-export finance loan in an emerging market jurisdiction
The trustee of a note issue on the successful enforcement of security over shares in Nevis companies which had underlying business assets dispersed among countries such as Colombia
Deloitte as the interim managers and then administrators of the Jarvis companies, including on the special railway administration procedure for which two of those companies qualified
A major energy company on the insolvency of one of its multi-national (US and Canadian) counterparties, in circumstances where the energy company had built a cogeneration plant on the counterparty's land in England
Deloitte as administrators of Woolworths Media on a dispute with the BBC as to the value to be attributed to Woolworths' share of a joint venture company; the dispute centred around the anti-deprivation principle
PwC as liquidators of the Greycoat companies, bringing claims against the former directors
Zolfo Cooper as Administrators of the Collins & Aikman in the UK and Europe
Zolfo Cooper as administrators of T&N Limited and other companies in the Federal-Mogul UK Group, including on the restructuring of the companies by way of CVAs and schemes of arrangement
Awards and Recognition, Latest Thinking, Firm News & Announcements
Mark Lawford Named Among 40 Under 40 for Insolvency and Restructuring

Award Brief — Global Restructuring Review

Mark Lawford Named a "Rising Star" in Legal Services

Award Brief — Financial News 2015
SEQUANA: UK Supreme Court Explanation of the "Creditor Duty" Blog Post — Weil European Restructuring Watch — By Andrew J. Wilkinson, Neil Devaney, Matt Benson, Jenny Davidson, Lois Deasey, Mark Lawford, Gemma Sage, Lindsay Merritt and Natasha Ayres — October 05, 2022

Introduction Today, the UK Supreme Court considered for the first time the existence, content and engagement of the so-called "creditor duty": the alleged duty of a company's directors to consider, or to act in accordance with, the interests of the company's creditors when the company becomes insolvent, or when it approaches, or is at real ...
Firm News & Announcements