Biography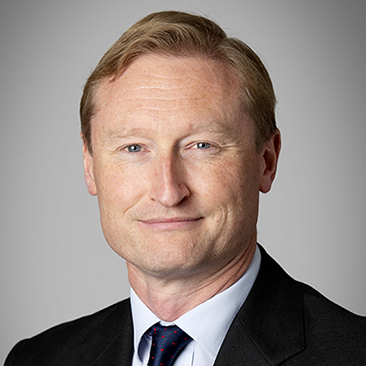 Mark Lawford is a Restructuring partner in London.
Mark is experienced in advising insolvency practitioners, US and European investment banks, UK clearing banks, hedge funds and private equity houses across the full range of international and domestic restructuring and insolvency matters. His principal areas of expertise include cross-border insolvencies and restructurings, creditor representations, debtor representations, out-of-court restructurings and insolvency litigation.
Mark has been recognised across all leading legal directories. He is 'recommended' in Legal 500 UK and has been described by sources in Chambers UK as "one of the most able and intelligent solicitors I have ever worked with – he is going to be a star of the future" and as a practitioner with a "first-class legal brain, and a superb team player." He is recognised as a 'rising star' by IFLR 1000 UK and by Expert Guides. He is also named in the 2016 edition of Global Restructuring Review's 40 Under 40 and the 2015 edition of Financial News' 40 Under 40 Rising Stars of the Financial Legal Profession.
Representative experience:
Lehman Brothers Holdings Inc on its insolvency, including with respect to the Waterfall I Application, Waterfall II Application, Waterfall III Application and the sale of subordinated debt in Lehman Brothers International (Europe)
BHS on its landlord company voluntary arrangements (CVAs)
1Malaysia Development Berhad on its dispute with IPIC
KPMG as administrators in the special administration of MF Global UK, including with respect to the client money hindsight, shortfall, distribution and resolution applications
The T&N Asbestos Trustee Company Limited on the operation of the asbestos trust created as a result of the 2006 restructuring of T&N Limited and the Federal-Mogul UK Group
A European bank on the enforcement of a pre-export finance loan in an emerging market jurisdiction
The trustee of a note issue on the successful enforcement of security over shares in Nevis companies which had underlying business assets dispersed among countries such as Colombia
Deloitte as the interim managers and then administrators of the Jarvis companies, including on the special railway administration procedure for which two of those companies qualified
A major energy company on the insolvency of one of its multi-national (US and Canadian) counterparties, in circumstances where the energy company had built a cogeneration plant on the counterparty's land in England
Deloitte as administrators of Woolworths Media on a dispute with the BBC as to the value to be attributed to Woolworths' share of a joint venture company; the dispute centred around the anti-deprivation principle
PwC as liquidators of the Greycoat companies, bringing claims against the former directors
Zolfo Cooper as Administrators of the Collins & Aikman in the UK and Europe
Zolfo Cooper as administrators of T&N Limited and other companies in the Federal-Mogul UK Group, including on the restructuring of the companies by way of CVAs and schemes of arrangement
Awards and Recognition, Speaking Engagements, Latest Thinking, Firm News & Announcements
Mark Lawford Named Among 40 Under 40 for Insolvency and Restructuring

Award Brief — Global Restructuring Review

Mark Lawford Named a "Rising Star" in Legal Services

Award Brief — Financial News 2015
Investment Bank Administrations and the Special Administration Regime Speaker(s): Mark Lawford and Adam Plainer

September 09, 2014 — Mark Lawford and Adam Plainer gave a presentation to an audience of senior bankers and lawyers from the European Bank for Reconstruction and Development (EBRD) on "Investment Bank Administrations and the Special Administration Regime". Established in 1991, the EBRD is owned by 64 countries, the European Union and the European Investment Bank and is the largest investor in the countries it operates.
Firm News & Announcements