Biography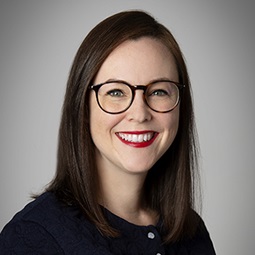 Jenny Davidson is a partner our London Restructuring practice, a group dedicated to advising clients on all aspects of restructuring and insolvency law across Europe, the Middle East, Africa and Asia.
Jenny's practice is focused on advising companies and their stakeholders on complex cross-border restructurings and insolvencies. She works with banks, credit funds, borrowers, sponsors, directors and insolvency practitioners on stressed, distressed and special situations across the UK, Europe and the U.S. Her experience covers a wide range of sectors including aviation, retail, cinemas, financial services, real estate, telecoms, vending, leasing and project finance.
Jenny is on the steering committee of the European chapter of International Women's Insolvency & Restructuring Confederation (IWIRC) and a founding member of the international committee of the Dutch Restructuring Association. She is a Member of INSOL, ILA, TMA, R3 and IWIRC.
In 2019 Jenny was selected for inclusion by Global Restructuring Review for their Women in Restructuring list.
Jenny is dual qualified in the UK and the Netherlands.
Representative experience:
Advising an ad hoc group of secured lenders to the world's largest regional aircraft lessor, Nordic Aviation Capital, in relation to its restructuring by way of chapter 11 proceedings
Advised Europe's largest cinema operator, Odeon (part of the AMC Entertainment Group), in relation to the group's financial difficulties and the refinancing of its European business
Advised global logistics solutions provider syncreon Group, on its cross-border balance sheet restructuring involving approximately $1.1bn of funded debt, including English schemes of arrangement and associated chapter 15 and CCAA recognition proceedings
Advised BlackRock, Goldman Sachs and Contrarian as the ad hoc group of bondholders in relation to the restructuring and litigation of $700m Islamic bonds issued by ADX-listed Dana Gas
Advised Waypoint Leasing, the world's second largest helicopter leasing company, on matters of English law in connection with a US Section 363 sale under US chapter 11 proceedings
Advised H/2 Capital as the majority holder of senior secured notes on the restructuring and administration sale of Four Seasons Healthcare group
Advised Doncasters, a global alloys manufacturer for the aerospace industry, on its restructuring
Advised KPMG as administrators of former global derivatives broker MF Global UK on their company voluntary arrangement
Advised Lego as key supplier in relation to the Toys "R" Us company voluntary arrangement and administration in the UK
Advised Claire's on English and European law insolvency risks and directors' duties in connection with its US chapter 11 proceedings.
Firm News & Announcements, Latest Thinking
Firm News & Announcements
SEQUANA: UK Supreme Court Explanation of the "Creditor Duty" Blog Post — Weil European Restructuring Watch — By Andrew J. Wilkinson, Neil Devaney, Matt Benson, Jenny Davidson, Lois Deasey, Mark Lawford, Gemma Sage, Lindsay Merritt and Natasha Ayres — October 05, 2022

Introduction Today, the UK Supreme Court considered for the first time the existence, content and engagement of the so-called "creditor duty": the alleged duty of a company's directors to consider, or to act in accordance with, the interests of the company's creditors when the company becomes insolvent, or when it approaches, or is at real ...