Biography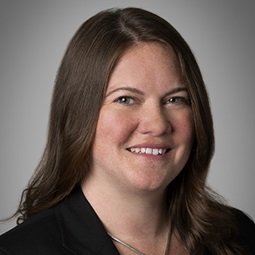 Gemma Sage is a partner in the Restructuring group of Weil's London office.
Gemma has been involved in a number of well-known restructurings and formal insolvency procedures. Her experience includes domestic and cross-border restructuring matters in a wide range of sectors including: retail; healthcare; leisure; manufacturing; oil and gas; real estate; legal professional services; and project finance. She is also experienced in advising on out-of-court restructurings, distressed investing, distressed debt trades, formal restructuring and insolvency procedures. She has advised distressed corporates, minority lenders, co-ordinating and ad hoc committees, financial institutions and insolvency practitioners.
In 2019 Gemma was selected for inclusion by Global Restructuring Review for their Women in Restructuring list. In 2018 she was named a finalist by TMA for their annual Professional of the Year Award, which recognises the achievements of those working in turnaround and restructuring in the UK who demonstrate exceptional performance and career development.
Gemma is a member of R3, the Insolvency Lawyers' Association and the Turnaround Management Association UK.
Prior to joining Weil, Gemma was in-house counsel for a large clearing bank and a senior associate at a leading international law firm.
Experience at Weil includes:
Lodbrok Capital in relation to the restructuring of CSM Bakeries
Advising Doncasters, the aerospace and defence company, in relation to its restructuring
Advising Follie Folli, the Greek-based jewellery designer, manufacturer and distributor, in relation to its restructuring
In relation to Galapagos and Boparan re potential refinancing and new money options for funders
Advising Edcon Group in relation to its current restructuring    
Advising key noteholders on the restructuring of Abengoa's cross-border facilities
Advising Westinghouse Electric Company on aspects of its chapter 11 proceedings and debtor-in-possession financing
Advising potential purchaser in relation to the ongoing restructuring of Agrokor
Advised the ad hoc committee of Dana Gas sukuk certificate holders in relation to proceedings in England, UAE and BVI arising out of the alleged unlawfulness of a $700m Shari'a compliant bond
Advising part of the ad hoc committee of PIK lenders on the restructuring of Algeco Scotsman, via scheme of arrangement
Advised the ad hoc committee of senior secured noteholders on the restructuring of Edcon Limited
Advised Stemcor on its recent restructuring of its trade finance facilities and capital raise
Latest Thinking, Firm News & Announcements
SEQUANA: UK Supreme Court Explanation of the "Creditor Duty" Blog Post — Weil European Restructuring Watch — By Andrew J. Wilkinson, Neil Devaney, Matt Benson, Jenny Davidson, Lois Deasey, Mark Lawford, Gemma Sage, Lindsay Merritt and Natasha Ayres — October 05, 2022

Introduction Today, the UK Supreme Court considered for the first time the existence, content and engagement of the so-called "creditor duty": the alleged duty of a company's directors to consider, or to act in accordance with, the interests of the company's creditors when the company becomes insolvent, or when it approaches, or is at real ...
Firm News & Announcements