Biography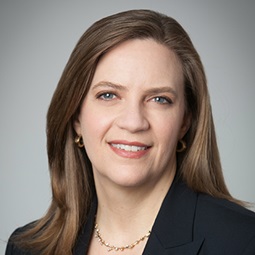 Anne M. Cappella is a partner in Weil's Silicon Valley office, where she focuses on patent counseling and litigation involving complex and cutting-edge technologies.
Anne has a uniquely diverse intellectual property counseling practice, which includes advising clients on pre-litigation patent strategies, technical aspects of patent licensing arrangements, patent acquisitions, and intellectual property due diligence for M&A transactions.
Clients also call on Anne to oversee and lead the most technical aspects of patent litigations, including performing technical analysis to ensure solid claim construction, infringement, and validity arguments; overseeing technical experts and interacting with company engineers; and managing post-grant strategy and proceedings. Anne has extensive experience representing clients in high-stakes multi-patent and multi-district litigations, as well as trade secret actions. She litigates in federal courts and arbitration proceedings, and has particularly deep experience before the U.S. International Trade Commission.
Anne uses her strong technical background, including a B.S. in electrical engineering with minors in computer science and mathematics and prior work experience as an engineer and consultant for IBM, to advise clients on a diverse range of technology. She has represented smartphone manufacturers and wireless carriers in proceedings involving data encoding, memory, multi-touch, WiFi, GPS, data synchronization, 3G/LTE cellular data modulation, and digital camera technologies. She also has represented other technology-focused clients in proceedings involving wireless, integrated circuit design, memory, Ethernet and DSL technology, and semiconductor processing and packaging. Some of Anne's representative clients include leading smartphone manufacturers, Microsoft, Intel, Amkor, and T-Mobile, among others.
Anne is widely regarded as a leader in the field. In 2023, she was again named to the Daily Journal's list of the Top 100 Women Lawyers in California, with the publication noting that "Cappella uses her background as an electrical engineer and a love for complicated technology to help her clients fend off patent infringement claims." She was also named "Technology Lawyer of the Year" at Euromoney's 2023 Women in Business Law Awards, and was shortlisted in the national "Best in Patents" category in 2020 and 2021. Anne was named to Lawdragon 500's list of "Leading Litigators in America" in 2022 and 2023, is currently recognized as a California "Patent Star" by Managing Intellectual Property, and is also named among the leading patent lawyers in California by IAM Patent 1000, which remarked that she "can turn her hand to anything" and "seamlessly blends her technical aptitude with a pragmatic approach." She has been recognized as a recommended lawyer for patent litigation by Legal 500, and was honored as one of just 52 California Trailblazers by The Recorder, which noted that "the smartphone in your pocket might not be the same if not for Anne Cappella."  Anne has also been included in The Recorder's list of the top Women Leaders in Law, and named a "2016 Women of Influence" by the Silicon Valley Business Journal.
Anne is actively involved in a number of initiatives aimed at bettering the careers of women lawyers. She is a member of the Firm's global Women@Weil leadership board, a Firm affinity group that focuses on supporting women lawyers. Anne also is a formal mentor to several senior women associates, and a regular participant in women law student and engineer mentoring programs.
Awards and Recognition, Speaking Engagements, Guides and Resources, Latest Thinking, Firm News & Announcements
Anne Cappella Named to Daily Journal's 2023 "Top Women Lawyers" List

Award Brief — Daily Journal

Anne Cappella Named 2023 "Technology Lawyer of the Year"

Award Brief — Euromoney's Women in Business Law Awards

Anne Cappella Named to Lawdragon 500's List of "Leading Litigators in America" in 2022 and 2023

Award Brief — Lawdragon

Anne Cappella Named to Daily Journal's 2021 "Top Women Lawyers" List

Award Brief — Daily Journal

Anne Cappella Shortlisted for 2021 National "Best in Patents" Award

Award Brief — Euromoney's Women in Business Law Awards

Anne Cappella Named a "Patent Star" in California

Award Brief — Managing Intellectual Property "IP Stars" 2022
Developing and Advancing Diverse Talent: Mentorship, Culture and Sponsorship

Speaker(s): Anne M. Cappella

June 15, 2022 — Palo Alto, CA — Weil Patent Litigation partner Anne Cappella will speak on a panel entitled "Developing and Advancing Diverse Talent: mentorship, culture and sponsorship," as part of Centerforce's Women & Diversity in IP conference.
Firm News & Announcements