Biography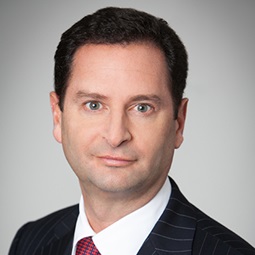 Robert Carangelo is a partner in Weil's Litigation Department and a member of the Securities Litigation practice. He focuses on complex commercial, securities, accounting and corporate matters at the trial and appellate levels, criminal and regulatory investigations by the SEC, DOJ, FINRA, FCIC, New York Attorney General's Office, and other federal, state and foreign regulators, and counseling boards of directors and board committees on disclosure issues, fiduciary duties and corporate governance, and internal and governmental investigations. 
Robert
has extensive experience defending class actions, including securities fraud litigations in both state and federal courts. He has been recognized as a leading securities lawyer by
New York Super Lawyers
.
As part of Robert's nationwide litigation and counseling practice, he has represented industry-leading corporations and financial institutions such as American International Group, Inc. (AIG), Arthur Andersen LLP, Comverse Technology, Merrill Lynch, the New York Stock Exchange, Verizon Communications Inc., United Health Group, General Motors Corporation's Audit Committee, and the Special Committee of the Board of Directors of Krispy Kreme Doughnuts, Inc. His notable matters include the ongoing representation of AIG in myriad investigations and class and derivative litigation arising out of the financial crisis, and the successful defense of accountant malpractice claims asserted against Arthur Andersen by a Trustee in Bankruptcy on summary judgment (including a four-day, live witness hearing), upheld by the Second Circuit.
Other representative experience includes:
Representing the former CEO and CFO of Central European Distribution Corporation in connection with ongoing securities class action litigations and regulatory and audit committee investigations;
Serving as co-lead counsel for special committee of outside directors investigating allegations of wrongdoing and responding to derivative litigations. Final report issued on August 9, 2005;
Representing Arthur Andersen in defense of purported class action on behalf of purchasers of The Bennett Funding Group securities issued pursuant to alleged Ponzi scheme. Defeated motion for certification of class of purchasers of hundreds of millions of dollars of defaulted notes and securities. Obtained favorable settlement after motion for class certification was denied without leave to replead;
Serving as co-lead counsel for Verizon Communications in commercial dispute involving $40 million lease guaranty. After filing motion to dismiss, the case was settled on terms favorable to Verizon;
Representing Arthur Andersen. Plaintiffs, a US-based corporation and its alleged Indonesian subsidiaries, claimed to own lucrative mining concessions in Indonesia. They accused a syndicate of defendant banks of wrongfully claiming ownership of the mines and using them to secure a half-billion dollar loan and a one billion dollar loan guarantee from the US Export-Import Bank. Plaintiffs accused AA of preparing and filing supposedly false and fraudulent financial documents on behalf of its client – supposedly the syndicate – that induced the Ex-Im Bank to make the loan and loan guarantees. Plaintiffs sought injunctive relief. Weil's team, headed by

Robert

, moved to deny the injunction and dismiss the related complaint. The Court denied the motion for a preliminary injunction from the bench and issued a written decision granting AA's motion to dismiss the Complaint in its entirety;
Representing Entravision as co-lead counsel in an arbitration action in which plaintiff sought $60 million under an agreement to locate certain television stations for Entravision. 

Robert

was co-lead counsel at the 7-day arbitration trial during which he conducted direct and cross-examinations of plaintiff's witnesses, including the cross-examination of plaintiff's expert regarding broad band actions. The arbitrator awarded plaintiff less than $1 million; and
Representing Arthur Andersen in action brought by a German bank to recover investment losses suffered on securitizations sponsored by Commercial Financial Services, Inc. 

Robert

briefed and argued the motion to dismiss in the Southern District of New York. The case was transferred to the Northern District of Oklahoma without Judge Sprizzo ruling on Arthur Andersen's motion.
Robert has litigated and supervised numerous pro bono matters. He is a member of the Firm's Nominating Committee, and is also the Chairman of the Board of Health for the Town of Greenwich. Robert is also a member of the Board of Trustees at Brunswick School.
Robert received his B.A. from Fairfield University and received his J.D., cum laude, from New York Law School, where he was managing editor of the New York Law School Law Review and a member of the Moot Court Executive Board.
Latest Thinking, Firm News & Announcements
Firm News & Announcements