Biography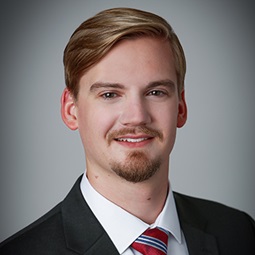 Corey Brady is an associate in Weil's Complex Commercial Litigation and Appellate practices, with substantial litigation experience across various areas of law, such as class actions, product liability and environmental claims, contract disputes, appeals, and bankruptcy.
Corey has assisted with the representation of clients in industries including consumer products, insurance, and energy. Recently, Corey was a member of the Weil team that successfully represented Dometic Corp. in two putative consumer class actions alleging that certain of the company's gas absorption refrigerators contained a latent defect – securing a summary judgment ruling that dismissed the first lawsuit and a denial of class certification that dismissed the second.
Corey also actively participates in Weil's pro bono initiatives. Most recently, he was part of a team that won a key victory in the Colorado Court of Appeals on behalf of a prisoner whose conviction rests on scientifically baseless handheld toolmark evidence.
Before joining Weil, Corey served as a judicial clerk for the Honorable Beverly B. Martin of the United States Court of Appeals for the Eleventh Circuit.
Corey received his J.D. with honors from the University of Chicago Law School, where he was managing editor of the University of Chicago Law Review. He received his B.A., summa cum laude, from Florida State University.
Awards and Recognition, Speaking Engagements, Guides and Resources, Latest Thinking, Firm News & Announcements
Firm News & Announcements