Biography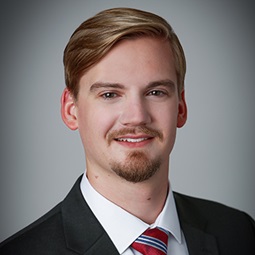 Corey Brady is an associate in Weil's Complex Commercial Litigation and Appellate Litigation practices, with substantial experience across various areas of law, including class actions, antitrust, products liability, environmental litigation, contract disputes, bankruptcy, and appeals.
Some of Corey's recent notable experiences include working on Weil teams representing:
Dometic, a major manufacturer of equipment for recreational vehicles, in repeatedly defeating consumer class actions that alleged certain Dometic gas absorption refrigerators were defective. Most recently, Corey drafted Daubert briefing and cross-examined the Plaintiffs' damages expert—whose opinions were completely excluded.
National Public Finance Guarantee Corporation in connection with the Commonwealth of Puerto Rico's bankruptcy proceedings, and particularly those related to the Puerto Rico Electric Power Authority.
Johnson & Johnson in litigation related to consumer allegations of contamination in talcum powder products.
Pilgrim's Pride in a series of federal class actions across the country, which alleged that the major chicken producers restricted output to raise prices.
The Republic of Hungary in a successful appeal to the United States Supreme Court regarding the scope of the Foreign Sovereign Immunities Act.
As a member of the Firm's Appellate Litigation practice, Corey has represented clients in the United States Supreme Court, various federal Courts of Appeals, as well as the Colorado Court of Appeals and the Colorado Supreme Court.
Corey also actively participates in the Firm's pro bono initiatives. Working alongside the Innocence Project, he helped put on testimony from world-renowned experts in a four-day evidentiary hearing on the scientific validity of handheld toolmark evidence. Corey has also represented leading constitutional law professors in filing an amicus brief before the U.S. Supreme Court in a high-profile case regarding Congress's power to subpoena a President's financial information.
Before joining Weil, Corey served as a judicial clerk for the Honorable Beverly B. Martin of the United States Court of Appeals for the Eleventh Circuit.
Corey received his J.D. with honors from the University of Chicago Law School, where he was managing editor of the University of Chicago Law Review. He received his B.A., summa cum laude, from Florida State University.
Awards and Recognition, Speaking Engagements, Guides and Resources, Latest Thinking, Firm News & Announcements
Firm News & Announcements