Associate

Brussels, London
Biography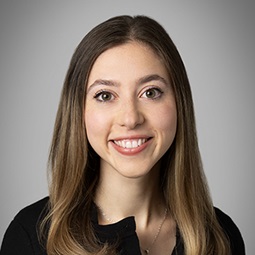 Jenny Patroclou is an associate in Weil's Antitrust practice. Her expertise includes advising on all aspects of EU and UK competition law, including merger control, restrictive practices, market dominance and general counselling and compliance.
Prior to joining Weil, Jenny worked in the Legal Service and Mergers directorates of the UK Competition and Markets Authority (CMA), where she was involved on phase 1 and phase 2 merger investigations, as well as in the CMA's Mergers Intelligence function, which tracks unnotified mergers.
Recent experience at Weil includes representing:
Microsoft on its ~$70 billion acquisition of Activision Blizzard, Inc., before the European Commission, winning conditional Phase 2 approval.
Advent International and NielsenIQ before the European Commission on NielsenIQ's combination with GfK, winning a rare conditional Phase 1 approval.
Providence Equity Partners in its acquisition of global events business, Hyve Group, alongside Searchlight Capital Partners.
Jenny's previous experience at the CMA includes:
Phase 1 investigation of the acquisition by Hitachi Rail Ltd of Thales SA's Ground Transportation Systems Business.
Phase 1 investigation of certain businesses owned by Grafton Group Plc by Patagonia Bidco Limited, the owner of the Huws Gray builders' merchant business (fast-track remedies at phase 1)
Phase 2 investigation of the anticipated acquisition by Cellnex UK of the passive infrastructure assets of CK Hutchison Networks Europe Investments SARL.
Phase 2 investigation of the completed acquisition by CHC Group of Babcock's oil and gas offshore helicopter services.
Latest Thinking, Firm News & Announcements
Firm News & Announcements