Biography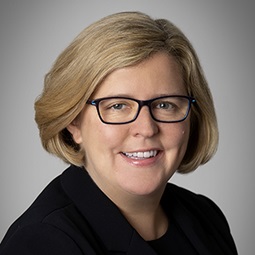 Jenny Doak is a partner in the European Tax practice. Her experience includes restructurings, M&A transactions (private and public), joint ventures, financings, debt and equity capital markets, and special situations. Jenny advises across all sector areas, but has particular experience in certain specialist areas, including energy and TMT.
Alongside her transactional practice, Jenny provides consultancy advice to clients on standalone tax matters. She also represents clients in tax litigation.
Jenny is recognized by both Chambers UK and Legal 500 UK. She was praised by Chambers UK for being "very strong technically" and in Legal 500 for the commercial focus that arises from her "deep practical experience".
Experience*:
Willis Towers Watson PLC in its proposed $80 billion combination with Aon PLC
Vitol Group on its joint acquisition, with IFM Global Investors, of Buckeye Partners LP's 50% equity interest in VTTI BV, the leading global independent provider of energy storage
a consortium led by Vitol and comprising Africa Oil Corp (25%), Delonex Energy Ltd. (25%) and Vitol (50%), on the proposed acquisition of a 50% ownership interest in Petrobras Oil and Gas B.V.
major oil groups on structuring, disposals, acquisitions and swaps of UK North Sea assets and production payments and financings in relation to UK North Sea assets
Vitol Group and Helios Investment Partners on Vivo Energy plc's initial public offering on the London Stock Exchange and Johannesburg Stock Exchange (the largest London IPO of the year to date and the largest Africa-focused IPO in a decade, with a valuation of close to £2 billion)
Helios Investment Partners in relation to the $1.45 billion IPO of Helios Towers Africa, (a leading Sub-Saharan independent tower company) on the premium-listing segment of the London Stock Exchange
Vivo Energy plc in connection with its strategic acquisition of ENGEN's downstream business in 9 countries in Africa in a share and cash transaction
Huntsman Corporation on its $522 million initial public offering of Venator Materials plc, a global chemical company incorporated in the UK
The underwriters the issuance by Aker BP ASA, a Norwegian oil and gas company, of US$550 million of senior notes
The underwriters on the issuance by Tullow Oil plc, an oil and gas exploration and production company, of US$800 million of senior notes
Advised an oil company on its participation in the Oil and Gas Climate Initiative, a $1 billion joint initiative to develop and accelerate the commercial deployment of innovative low emissions technologies
A U.S. private equity sponsor in connection with the acquisition and financing of a portfolio of nonperforming commercial real estate debts located in Spain and Portugal with a face value of €4.4 billion
A U.S. private equity sponsor on the acquisition of a European bad bank from The Netherlands
Goldman Sachs on the acquisition of various shipping loans
Höegh LNG Partners LP, an owner and operator of floating storage and regasification units (FSRUs) and other liquefied natural gas (LNG) infrastructure assets, in its $221 million initial public offering of common units
Apache on the agreement to sell its interests in the Scottish Area Gas Evacuation system, known as Sage, and Beryl pipeline to a subsidiary of London-based infrastructure investors Ancala
Riverstone and a leading investment bank on their investment in Origo Exploration
Various groups and funds on the potential impact of recent international tax reforms, including "Base Erosion and Profit Shifting" and the UK's diverted profits tax
Various groups on redomiciliations both to and from the UK
*includes experience from previous firms
Firm News & Announcements, Awards and Recognition, Speaking Engagements, Latest Thinking
Firm News & Announcements