Biography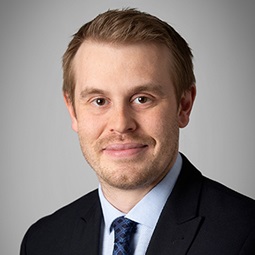 Stuart Pibworth is counsel in the European Tax practice. He advises clients on a broad range of complex UK and cross-border international tax matters spanning a variety of sectors, with particular focus on: restructurings and insolvencies; corporate and private equity transactions, reorganisations and joint ventures; and complex finance arrangements.
Alongside his transactional practice, Stuart provides consultancy advice to clients on standalone tax matters.
Stuart takes an active role in pro bono matters advising charities, social enterprise, community interest companies and not-for-profit organisations on a variety of UK and international tax matters as well as participating in other community and ESG initiatives.
Stuart is also a Chartered Tax Adviser and is a Recommended Practitioner for Corporate Tax and Tax Litigation and Investigations in Legal 500 UK, with clients saying "Stuart Pibworth [is] a very bright person with good judgment and a commercial manner" and that he is "great to work with".
Stuart has written numerous articles for leading publications including British Tax Review, Tolley's Tax Digest, Tax Journal, Taxation, Tax Adviser, International Tax Review, LexisNexis and PLC.
Recent representative experience includes advising:
Restructurings and insolvencies
An ad hoc group of convertible noteholders in connection with the out-of-court restructuring of Cazoo Group Ltd., the UK's leading independent online car retailer. Under the contemplated transaction, in exchange for agreeing to the cancellation of $630 million existing convertible notes, the convertible noteholders will receive, among other things, (i) $200 million of new senior secured notes, and (ii) 92% of Cazoo's post-reorganization common equity, among other considerations
OMERS in relation to the fully consensual restructuring of Vue Cinemas and in relation to Lifeways, a residential care homes business restructured pursuant to an English restructuring plan
The Official Committee of Unsecured Creditors in connection with the chapter 11 cases of Cineworld Group PLC with approximately $5.35 billion in total funded debt obligations
An ad hoc group of noteholders of Ideal Standard's €325 million 6.375% senior secured notes due 2026 on its exchange offer, consent solicitation and scheme solicitation
Scandinavian Airlines, an airline holding company based in Sweden, in connection with its restructuring efforts
Prepetition secured lenders in chapter 11 cases of Clovis Oncology, Inc. and its affiliates, a biopharmaceutical company
An ad hoc group of noteholders in relation to the consensual recapitalization and financial restructuring of Frigoglass S.A.I.C. and the group of companies formerly controlled by it (the Frigoglass Group)
An ad hoc group of secured lenders to the world's largest regional aircraft lessor, Nordic Aviation Capital, in relation to its ongoing restructuring
An ad hoc group of bondholders of Spanish based construction and civil engineering company, Obrascón Huarte Lain, in relation to the group's debt for equity swap, implemented through a scheme of arrangement in the UK
An ad hoc group of bondholders of UK based speciality metals producer, Ferroglobe, in relation to the group's financial restructuring
An ad hoc group of senior creditors of UK based drilling and engineering contractor, KCA Deutag, in relation to the group's debt for equity swap, implemented through a scheme of arrangement in the UK
Key noteholders on the restructuring of Abengoa's cross-border facilities
Ambac UK in relation to the restructuring of Ballantyne Re plc
Europe's largest cinema operator, Odeon (part of the AMC Entertainment Group), in relation to the group's financial difficulties and the refinancing of its European business
Floatel International Ltd. and its subsidiaries on its comprehensive, fully consensual balance sheet restructuring
syncreon Group Holdings B.V., and its affiliates, in its cross-border balance sheet restructuring involving approximately $1.1 billion of funded debt, including English schemes of arrangement and associated chapter 15 and CCAA recognition proceedings
Doncasters, a global alloys manufacturer for the aerospace industry, on its restructuring
Follie Folli, the Greek-based jewellery designer, manufacturer and distributor, in relation to its restructuring
Westinghouse Electric Company on the global and European aspects of its chapter 11
Edcon Group in relation to its restructuring
Corporate and private equity transactions, reorganisations and joint ventures
Advent International on the carve-out sale of Tag (part of the Williams Lea Tag group) to Dentsu
Advent international on numerous transactions, including recently on:

the acquisition by its affiliate AI Beauty Holdings of bareMinerals, BUXOM and Laura Mercier (collectively, n/k/a Orveon)
portfolio company Laird on the carve-out and sale of its

Connectivity division;
Performance Materials division to DuPont for $2.3 billion; and
Thermal Systems divisions to Bregal

portfolio company Cobham on the carve-out and sale of its:

Mission Systems division to Eaton Corporation plc for $2.83 billion;
Aerospace Connectivity division to TransDigm Group Inc. for $965 million;  
Aviation Services UK division to Draken International (a portfolio company of Blackstone);
Slip Rings division to Naxicap; and
Microwave division to FCDE

Bain Capital on numerous transactions including recently on:

its demutualisation and acquisition of insurer Liverpool Victoria Financial Services Limited, doing business as LV=
the £1.2 billion take private of the esure Group

Advent International and Bain Capital, as shareholders in both Nexi and Nets, on the merger of Nexi and Nets, and previously on the merger of the Concardis Group and Nets group
CVC Capital Partners on the $750 million acquisition of all of Fairfax Financial Holdings Limited (Fairfax) interests in run-off insurance services provider RiverStone Europe
Her Majesty's Government as part of a 50/50 consortium with Bharti Global in the consortium's acquisition, in a chapter 11 court-supervised sale process, of OneWeb Global
Algonquin on its PIPE investment in Atlantica Infrastructure
Foley Trasimene Acquisition Corporation II on its $9 billion merger with Paysafe Group
Willis Towers Watson PLC in its proposed $80 billion combination with Aon PLC
VINCI Airports on its £2.9 billion acquisition of a 50.01% majority stake in Gatwick Airport from Global Infrastructure Partners
The seller of the iconic Ritz hotel in London
Public Sector Pension Investment Board, along with BC Partners, in the acquisition of Keter Plastic
Finance arrangements
PSP in connection with the refinancing of the Keter Group
Kiwi.com, a leading travel technology company and portfolio company of General Atlantic headquartered in the Czech Republic, on a €100 million private placement of convertible bonds
Ares and Goldman Sachs on their participation in CD&R's takeover of Wm Morrison Supermarkets Plc, which valued the British supermarket at £10.2 billion including debt
Other
Sun Life Financial Inc. in relation to the merger of Sun Life-owned Bentall Kennedy and Tetragon's GreenOak to create a $47 billion global real estate platform
The Government Investment Corporation of Singapore fund, in relation to various matters, including involvement in extensive negotiations with HMRC to access sovereign immunity from UK taxation for the fund in respect of real estate investments made in the UK
A leading global investment manager on the establishment of a discretionary UK real estate fund investing in industrial properties – at the time, the first of its kind since the introduction of major UK land tax reform in April 2019
Micro Rainbow in relation to various matters relating to the provision of safe housing for LGBTQI asylum seekers and refugees in the UK, including negotiations with HMRC to access social investment tax relief   
Firm News & Announcements, Latest Thinking
Firm News & Announcements