Biography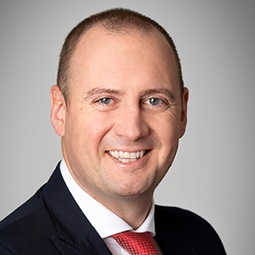 James Sargent is a partner in the Private Funds Group in Weil's London office. He advises a wide range of global fund managers on the establishment and day-to-day operation of private investment funds, managed accounts and co-investment platforms across multiple strategies, together with advising on secondary transactions, fund re-structurings and executive compensation arrangements.
James acts for fund managers across a range of strategies, including private equity, infrastructure, energy, real estate and credit, but has a particular focus on "real assets" funds. Clients for whom he has recently acted on fundraising and related matters include Actis, Arcus, Argos Soditic, Brookfield, Castleforge, Dalmore, Glennmont Partners, Hastings, InfraRed, Montagu, Revetas, Whitehelm and 8 Miles.
James was named in private funds management's 2017 "30 Under 40" List, and is listed as a "Next Generation Lawyer" for Private Funds and Real Estate Funds in Legal 500 UK 2017.
Experience:
Argos Soditic on the establishment of Euroknights VII - a €500 million pan-European mid-market private equity fund
Actis on the establishment of Actis Long Life Infrastructure Fund – a $2 billion target emerging markets focused infrastructure fund
InfraRed Capital Partners on the establishment of InfraRed Infrastructure Fund V – a $1.2 billion target global infrastructure fund
Brookfield on the establishment of Brookfield Infrastructure Debt Fund – Brookfield's debut US and European focused, $1 billion target infrastructure debt fund
Dalmore Capital on the establishment of Dalmore Capital Fund 3 – a £950 million UK focused infrastructure fund
InfraRed Capital Partners on the establishment of InfraRed Active Real Estate Fund IV – a £500 million target European value-add real estate fund
Casteforge Partners on the establishment of Castleforge Partners Fund II – the largest UK focused value-add real estate fund launched by a first time manager since the Global Financial Crisis
Revetas Capital on the establishment of Revetas Capital Fund 3 – a €450 million target central and eastern European focused real estate fund
Arcus on a number of co-investment transactions, including in connection with the acquisition of the Gdsank Transport Company (operator of the A1 Toll Road in Poland) and TDF (a French Telecoms business), a follow-on investment into Alpha Trains (a European rolling stock operator), and the establishment of a €1 billion European infrastructure platform
InfraRed on a number of co-investment transactions, including in connection with the acquisition of Affinity Water (a UK Water Company) and HS1 (the high speed rail-link from London to the Channel Tunnel)
Awards and Recognition, Firm News & Announcements
James Sargent Named "30 Under 40" for Private Funds

Award Brief — private funds management
Firm News & Announcements