Biography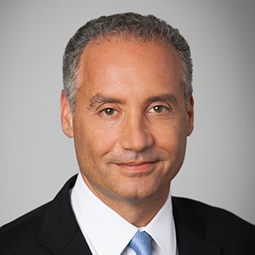 Edward Reines is Co-Head of Weil's nationwide Patent Litigation practice, Co-Head of the Firm's Life Sciences practice, and a member of the Firm's Technology Litigation practice. He is a first-chair trial lawyer and trusted appellate advocate with extensive experience in the life sciences and technology sectors.
Edward is widely recognized as a top litigator and a thought leader in the patent field. He was named as one of just five nationwide Trials MVPs by Law360 in 2022, which also recognized him as a Life Sciences MVP in 2019. He was also named "General Patent Litigator of the Year – California" by LMG Life Sciences, after being shortlisted for that award in 2018 and 2019. The Daily Journal recognized Edward among the "Top 100 Lawyers" in California in 2021, 2022, and 2023, and has also named him among the "Top IP Lawyers" in the state numerous times since 2008. He was named a Life Sciences "Trailblazer" by the National Law Journal in 2020, which also named him an Intellectual Property "Trailblazer" in 2018. He has been named a California "Trailblazer" by The Recorder (2019), and was shortlisted in the category "Outstanding Litigator: California" by Managing Intellectual Property (2020), which has long recognized him as a "Patent Star" in California and called him an "appellate expert" and "one of the best." Edward was shortlisted in 2018, 2019 and 2022 for "General Patent Litigator of the Year – California" by LMG, which for many years also has included him as a "Life Science Star," and in which marketplace commentators have referred to him as "smart," "aggressive," and a "very good overall strategic thinker." In 2022 and 2023, he was named to Lawdragon 500's list of "Leading Litigators in America."
He also has been recognized twice by The American Lawyer in its "Litigator of the Week" feature, including in 2016 for making a "rare and powerful case for the unusual remedy of a preliminary injunction" for client Illumina in a high-stakes patent infringement dispute, and most recently in 2019 for "shut[ting] down [a] nationwide patent attack against HP" and its customers in an "exceptional case" where he prevailed on summary judgment and persuaded the court to award attorneys' fees. Additionally, Edward is ranked in Chambers USA as one of the top Life Sciences and Patent practitioners in California and nationally, where clients praise his ability to "think ten steps ahead of his adversaries" and note "he is a very quick study and delivers top-grade service." He is ranked as a leading lawyer in Chambers Global in the area of Intellectual Property: Patent, where clients note that he is a "master strategist" who "thinks quickly on his feet and is a big-picture thinker." Edward also is recognized by The Legal 500 US in the areas of Appellate and Patent Litigation: Full Coverage, and by Benchmark Litigation as a "National Star" and "Local Litigation Star" for Intellectual Property. He is named among the IAM Global Leaders, The World's Leading Patent Professionals for Patent Litigation in California, as well as one of the top 35 practitioners before the Federal Circuit, by IAM Patent 1000, with sources commenting that he is "an aggressive advocate and worthy adversary," and "he simply gets good results and that is why he gets hired for big cases."
Among his public service commitments, Edward is Past-President of the Federal Circuit Bar Association and Past-President of the Federal Bar Association's Northern District of California Chapter, and he teaches patent litigation at Berkeley Law School. Edward is dedicated to supporting disabled veterans rights via pro bono advocacy, and he recently joined the Board of Directors of Grateful Guitars, a non-profit that donates guitars – modeled on those used by legendary jam band musicians such as Jerry Garcia – to up-and-coming and struggling musicians.
Experience
Won a $45M jury verdict for CareDx in a Lanham Act false advertising lawsuit brought against Natera regarding the parties' competing kidney transplant surveillance diagnostic tests. Following five days of trial, the Delaware jury returned a verdict in favor of CareDx, finding that Natera intentionally and willfully falsely advertised the capabilities of its product, and largely clearing CareDx's advertising statements about its product.
Secured a complete, $24 million verdict for Bio-Rad Laboratories and the University of Chicago in a patent infringement suit brought against competitor 10X Genomics regarding sophisticated genetic testing methods. After brief deliberations, the Delaware federal jury held that all of the asserted patents are valid and infringed, and that the infringement was willful, and awarded the full amount of requested damages. In 2019, after a Delaware federal judge upheld the patent jury verdict, Weil secured a significant follow-on victory when the court granted Bio-Rad and University of Chicago's post-trial motion for a permanent injunction barring 10X from manufacturing or selling a number of accused products that infringed the patents-in-suit.
Earned a complete summary judgment victory for HP Inc. and its customers in the sprawling multi-district patent litigation, commenced by a plaintiff holding company controlled by mega-patent enforcer Acacia Research Group, Inc. The court ruled that two of the component cases in the MDL are "exceptional cases," and thus awarded Weil's clients attorneys' fees.
Obtained an appellate victory for LiquidPower Specialty Products Inc. (LSPI) in a patent infringement dispute against competitor Baker Hughes. The Federal Circuit vacated and remanded the Patent Trial and Appeal Board's ruling that the appealed claims of LPSI's '118 patent were unpatentable due to obviousness.
Obtained a jury trial victory for Illumina and Verinata Health in a patent infringement case brought against Ariosa Diagnostics regarding revolutionary non-invasive prenatal testing. The Northern District of California jury found that both Ariosa's old products and its new products infringed Illumina's intellectual property, awarded nearly $27 million in damages to Illumina, and awarded Ariosa nothing on its $100 million counter-claims. Subsequently secured Federal Circuit affirmation of the verdict.
Secured summary judgment for Vistaprint dismissing all claims in a patent infringement matter brought by Industrial Print Technologies in the Northern District of Texas.
Successfully represented Illumina in a high-stakes, high-profile patent infringement claim against rival Qiagen NV. The Northern District of California granted Illumina a preliminary injunction barring Qiagen from selling and marketing its competing DNA sequencer in the United States. Qiagen accepted a consent decree ten months later.
Obtained an appellate victory for Stanford University in a high-profile inventorship dispute against the Chinese University of Hong Kong (CUHK). The matter relates to an important contest over who invented a revolutionary non-invasive test for Down's Syndrome. The Federal Circuit concluded that the Patent Trial and Appeal Board's proceeding was wrongly decided against Stanford and reversed the decision.
Achieved a favorable settlement for Medtronic Inc. in a patent infringement suit against competitor Stryker Corp. when a federal judge ordered Orthophoenix and its related entity, IP Navigation Group LLC, to pay Medtronic Inc. all its legal expenses (without regard to reasonableness) incurred in patent litigation against Stryker Corp.
Obtained a victory for Microsoft in a litigation filed against it by Impulse Technology. A Delaware federal judge found on summary judgment that Microsoft had not infringed any of the asserted claims of the six patents-in-suit. The Impulse patents covered a method for incorporating motion tracking into video games. Impulse alleged that its patents were fundamental to Microsoft's Kinect and sought $62 million in damages.
Achieved a complete appellate victory for Illumina in a patent infringement suit brought by Columbia University relating to DNA sequencing technology. After Columbia appealed the Patent Trial and Appeal Board's findings that the challenged claims were anticipated or oblivious, the Federal Circuit affirmed the Patent Office's decisions on every point.
Secured for NetApp Federal Circuit affirmation of the dismissal of all patent infringement claims commenced by Summit Data Systems Inc., even though many other defendants paid Summit millions of dollars to license the same patents.
Secured a major appellate victory for Adobe Systems when the Federal Circuit in April 2016 affirmed a California federal jury's September 2014 verdict invalidating as obvious two digital-rights management patents asserted by plaintiff Digital Reg of Texas LLP. The ruling also confirmed that Adobe will be reimbursed for attorneys' fees due to Digital Reg's litigation misconduct.
Successfully represented Medtronic in a high-stakes appeal of a controversial preliminary injunction blocking the company from selling its artificial heart valve product, known as CoreValve. The original ruling came despite the fact that Medtronic's CoreValve product is known to be safer, leading to "better outcomes with a lower risk of death." Medtronic filed an emergency motion for a stay to the Federal Circuit, warning that the decision put patient lives at risk, and in April 2014, the Federal Circuit stayed the injunction.
Achieved a major appellate victory for clients SAP and Microsoft in their patent dispute with DataTern, Inc. who alleged infringement of two patents related to software. The Federal Circuit affirmed the lower court's summary judgment ruling over one of the patent claims and for the other, limited the scope of the summary judgment to cover only SAP's BusinessObjects software.
Obtained a major appellate victory for client Newegg Inc. in its patent dispute with Soverain Software LLC when the Federal Circuit overturned a Texas jury's multi-million dollar verdict against Newegg and invalidated as obvious three Soverain patents supposedly covering sales tools such as an online shopping cart and a transaction detail link.
Awards and Recognition, Speaking Engagements, Latest Thinking, Firm News & Announcements
Life Sciences Year in Review

Speaker(s): Edward R. Reines and Natalie C. Kennedy

June 14, 2023 — Berkeley — Patent Litigation and Life Sciences Practice Co-Head Edward Reines and Counsel Natalie Kennedy appeared on this panel discussing recent legal developments in the Life Sciences sector over the past year as part of the Berkeley Center of Law and Technology's IP & Tech Month 2023.
Firm News & Announcements