Biography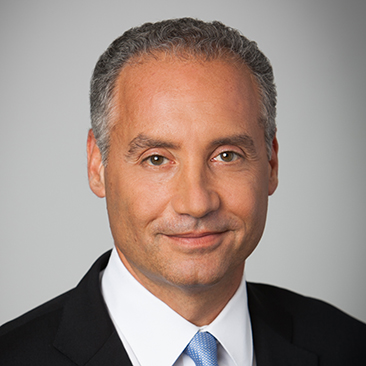 Edward Reines is Co-Head of Weil's Life Sciences practice and a member of the Firm's Technology Litigation practice, with robust trial and appellate experience. Mr. Reines also is active in public service and is dedicated to supporting disabled veterans rights pro bono.
Mr. Reines is widely recognized as a top litigator and a thought leader in the patent field. Most recently, Mr. Reines was named an Intellectual Property "Trailblazer" by The National Law Journal. In 2017, he was recognized by the Daily Journal as one of the "Top IP Attorneys" in California, an honor he has received numerous times since 2008. Additionally, Mr. Reines has been ranked in Chambers USA since 2005 and in Chambers Global since 2013 as a leading lawyer in the area of Intellectual Property: Patent, where clients note that he is a "master strategist" who "thinks quickly on his feet and is a big-picture thinker." Mr. Reines also is recognized by The Legal 500 US in the areas of Appellate, Patent Litigation: Full Coverage and Healthcare: Life Sciences, and by Benchmark Litigation as a "National Star" and "Local Litigation Star" for Intellectual Property. Mr. Reines is also named among The World's Leading Patent Professionals for Patent Litigation in California by IAM Patent 1000, with sources commenting that he is "an aggressive advocate and worthy adversary". "He simply gets good results and that is why he gets hired for big cases." Mr. Reines has been named a 2016 "Icon of IP" by Law360 and a "Life Science Star" by LMG Life Sciences Guide. He was also recognized by The American Lawyer in its "Litigator of the Week" profile.
Among his public service commitments, Mr. Reines is Past-President of the Federal Circuit Bar Association and Past-President of the Federal Bar Association's Northern District of California Chapter. He is currently a member of the Government Relations Committee of the Federal Bar Association and the Legislation Committee of the AIPLA. He serves on the Northern District of California Patent Rules and Jury Instruction Committee. Mr. Reines teaches patent litigation at both Berkeley and Stanford Law Schools.
Awards and Recognition, Speaking Engagements, Guides and Resources, Latest Thinking, Firm News & Announcements
What You Need to Know About the Supreme Court's Recent IP Decision in Halo

Speaker(s): Edward R. Reines and Brian E. Ferguson

July 26, 2016 — Webinar — The passage of the Defend Trade Secrets Act (DTSA) creates a civil cause of action allowing a trade secret owner to file a trade secret misappropriation claim in federal court. This legislation presents benefits and challenges to businesses. In this webinar, partner Christopher Cox and associates Bambo Obaro and An Tran discuss the main takeaways from this law and how companies can adjust to this new environment.

Reforms Targeting Litigation Abuse Speaker(s): Edward R. Reines

March 21, 2014 — Stanford, California — Weil Patent Litigation partner Edward Reines will be speaking on a panel on "Reforms Targeting Litigation Abuse," including, e.g., fee shifting, discovery limits, Rule 18, at the Stanford Law School's Patent Trolls and Patent Reform Conference.
Firm News & Announcements