Biography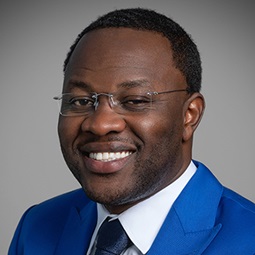 Nate Ngerebara is a Patent Litigation associate in Weil's Silicon Valley office. His practice covers all aspects of patent law, including cases in district courts and the ITC, and as well as proceedings before the Patent Trial and Appeal Board (PTAB). His experience includes formulating invalidity positions; managing discovery; preparing witnesses for depositions; and drafting pre- and post-trial motions and briefs.
Nate's litigation experience spans a variety of technologies, including semiconductors, consumer electronics, software, medical devices and telecommunications. He focuses his pro bono work on post-conviction relief and representing low-income tenants in unlawful detainer suits.
Nate earned his J.D. from the University of California, Berkeley School of Law, where he was director of the mock trial team and served as a patent strategy intern at one of the world's largest technology companies. He also earned M.Sc. and B.Sc. degrees in chemical engineering from Stanford and Michigan Technological University, respectively, and has co-authored several articles on issues in intellectual property law.
Prior to joining Weil, Nate worked as a Patent Litigation associate at another major international law firm.
Latest Thinking
Evolving Approaches to Discovery of Litigation Funding Agreements

Publication — The Daily Journal — By Edward R. Reines and Nate Ngerebara — Spring 2022