Biography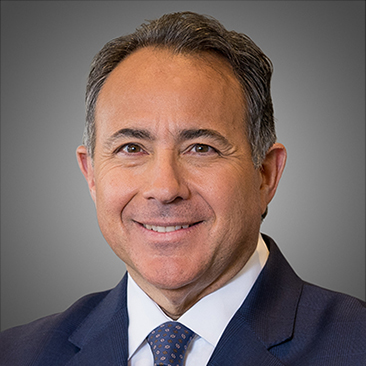 Michael Aiello is Chairman of the over 600-lawyer Corporate Department of Weil, Gotshal & Manges LLP and a member of the Firm's Management Committee. Mr. Aiello regularly represents companies in connection with mergers, acquisitions and divestitures involving public companies. He also advises clients on corporate governance issues. Mr. Aiello regularly represents acquirors, targets, buyout groups, boards of directors, special committees, investment banks, investors and shareholder groups in complex domestic and international negotiated and unsolicited merger and acquisition transactions, including Aéropostale, Dow Chemical, Goldman Sachs, Herbalife, Kroger, Ontario Teachers', Procter & Gamble, Sanofi, Thomas H. Lee and Willis Group Holdings.
Experience
Willis Towers Watson PLC in its pending $80 billion combination with Aon PLC
Transaction Committee of the Board of Directors of Reynolds American Inc. in Reynolds' $60.6 billion sale to British American Tobacco p.l.c. (BAT) of the 57.8% of Reynolds stock that BAT did not already own
The Dow Chemical Company in its $130 billion all-stock merger of equals with E. I. du Pont de Nemours and Company
Dow in its approximately $40 billion spin-off from DowDuPont Inc. as part of DowDuPont's separation into three independent, publicly traded companies, one each for its agriculture, materials science and specialty products businesses
Sanofi in its pending approximately $13 billion sale of nearly all of its 20.6% stake in Regeneron Pharmaceuticals, Inc. through a registered public offering and related share repurchase by Regeneron
Total S.A. in its pending $8.8 billion acquisition of certain of its oil and natural gas assets, liabilities, businesses and operations of Anadarko Petroleum Corporation in each of Algeria, Ghana, Mozambique and South Africa
Brookfield Asset Management Inc. and Brookfield Property Partners L.P. (BPY) in BPY's $14.4 billion acquisition of the approximately 66% of common stock that it did not already own of GGP Inc. (f/k/a General Growth Properties Inc.)
Brookfield Asset Management Inc. in its approximately $4.8 billion acquisition of a 61.2% stake in Oaktree Capital Group, LLC
Apergy Corporation in a Reverse Morris Trust acquisition of ChampionX (f/k/a Nalco Champion) from Ecolab Inc. creating an entity with a combined $7.4 billion enterprise value
athenahealth, Inc. in its evaluation of an unsolicited takeover bid by Elliott Management Corporation and its subsequent $5.7 billion sale to Veritas Capital and Evergreen Coast Capital (an affiliate of Elliott Management Corporation) and planned combination with Virence Health
MGM Resorts International (MGM Resorts) in the formation of a joint venture between MGM Growth Properties LLC and Blackstone Real Estate Income Trust to acquire the Las Vegas real estate assets of the MGM Grand and Mandalay Bay for $4.6 billion and to lease back these assets to subsidiaries of MGM Resorts
MGM Resorts International (MGM Resorts) in its $4.25 billion sale of the Bellagio to a joint venture MGM Resorts formed with Blackstone Real Estate Income Trust and its leaseback of the Bellagio
Belmond Ltd. in its $3.2 billion sale to LVMH Moet Hennessy Louis Vuitton SE
Special Committee of Fidelity National Financial, Inc. (FNF) in FNF's $2.7 billion acquisition of FGL Holdings
Front Yard Residential Corporation in its proposed $2.3 billion sale to Amherst Residential, LLC
Nexeo Solutions, Inc. in its $2 billion sale to Univar Inc. and its $640 million sale of Nexeo Solutions Plastics to One Rock Capital Partners
The Board of Directors of Iron Mountain Incorporated in its up to $1.375 billion acquisition of the U.S. operations of IO Data Centers LLC
Whirlpool Corporation in its $1 billion modified Dutch auction tender offer for its common stock
Scripps Networks Interactive, Inc. in its $14.6 billion merger with Discovery Communications, Inc.
Sanofi in its $11.6 billion acquisition of Bioverativ Inc.; in its $4.8 billion acquisition of Ablynx NV and in its $2.5 billion acquisition of Synthorx, Inc.
IMS Health Holdings, Inc. in its $17.6 billion all-stock merger of equals with Quintiles Transnational Holdings Inc.
IHS Inc. in its $13 billion merger of equals with Markit Limited
Sanofi in its $25 billion exchange of Merial, its animal health business, for the consumer healthcare business of Boehringer Ingelheim GmbH
JAB Holding Company, as leader of an investment group, in that group's $13.9 billion take-private of Keurig Green Mountain, Inc.
Willis Group Holdings plc in its $18 billion merger of equals with Towers Watson & Co.
Willis Towers Watson PLC in its $1.3 billion acquisition of TRANZACT
Campbell Soup Company in its $6.1 billion acquisition of Snyder's-Lance, Inc., in its $2.2 billion sale of Campbell International, Inc., in its sale of all EMEA operations of Kettle Foods and Yellow Chips, and in its sales of Garden Fresh Gourmet, Bolthouse Farms and Kelsen Group A/S
SiriusXM in its acquisitions of Simplecast and a minority stake in SoundCloud Ltd.
The Kroger Company in its joint venture with Lindsay Goldberg to form PearlRock Partners
Kinder Morgan, Inc. and Kinder Morgan Canada Limited in their $3.5 billion sale of Trans Mountain Pipelines Inc. and the Trans Mountain Expansion Project to the Government of Canada
Sun Life Financial Inc. in its acquisition of a majority stake in Bentall GreenOak
Evercore as financial advisor to a committee of independent directors of T-Mobile US, Inc. in T-Mobile's $146 billion merger with Sprint Corporation
Intel Corporation in its $16.7 billion acquisition of Altera Corporation
Thomas H. Lee Partners, as a shareholder of West Corporation, in West's $5.1 billion sale to Apollo Global Management
Thomas H. Lee Partners in the sale of THL Credit Advisors LLC to First Eagle Investment Management, LLC
Providence Equity Partners as lead investor, in, together with Ares Management, a $400 million acquisition of convertible preferred shares of OUTFRONT Media, Inc.
inVentiv Health, Inc. in its $4.6 billion merger with INC Research Holdings, Inc. creating Syneos Health, Inc.
Media General Inc. in its $4.6 billion sale to Nexstar Broadcasting Group Inc.
The Board of Directors of Axiall Corporation in its $3.8 billion sale to Westlake Chemical Corporation
Brookfield Asset Management Inc. in its $2.8 billion acquisition of all of the outstanding common shares not already owned by Brookfield Property Partners L.P. of Rouse Properties, Inc.
The Kroger Company in the $2.15 billion sale of its convenience store business unit to EG Group, in its up to $700 million acquisition of Home Chef and its sale of its Turkey Hill business to Peak Rock Capital
Walgreens Boots Alliance, Inc., in, together with KKR as investors in a newly formed company, that company's $1.4 billion take-private of PharMerica Corporation
Sanofi in its $350 million sale of its Seprafilm Adhesion Barrier and related assets to Baxter International Inc.
The Home Depot, Inc. in its acquisition of the assets of The Company Store Group, LLC
CompuCom Systems, Inc. (a portfolio company of Thomas H. Lee Partners) in its $1 billion sale to Office Depot, Inc.
Avista Healthcare Public Acquisition Corp., a SPAC sponsored by Avista Capital Holdings, in its proposed $924 million merger with Envigo International Holdings, Inc.
First Data Corporation in its $750 million acquisition via cash tender offer of CardConnect Corp., its acquisition of Acculynk, and its $760 million acquisition of BluePay, Inc.
Sanofi in its up to $750 million acquisition of Protein Sciences Corporation
PSAV, Inc., Goldman Sachs and Olympus Partners (PSAV's sponsors) in the sale of PSAV to Blackstone
Ontario Teachers' Pension Plan Board in, together with Apollo Global Management, the acquisition of a controlling interest in CareerBuilder, LLC
Thomas H. Lee Partners and inVentiv Health, Inc. (n/k/a Syneos Health, Inc.), in THL's sale of a 50% interest in inVentiv to Advent International, valuing inVentiv at $3.8 billion
G&K Services, Inc. in its $2.2 billion merger with Cintas Corporation
Brookfield Asset Management Inc. in its approximately $855 million acquisition of GrafTech International Ltd.
Elizabeth Arden, Inc. in its $870 million sale to Revlon, Inc.
MGM Resorts International in its $1.175 billion sale of the real property of the Borgata Hotel Casino & Spa in Atlantic City, New Jersey to MGM Growth Properties LLC
MGM Resorts International in its formation of MGM Growth Properties LLC (MGP) and on the corporate aspects of MGP's $1.05 billion initial public offering
Signet Jewelers Limited in its $625 million sale of convertible preferred shares to Leonard Green & Partners, the proceeds from which were to be used to fund a repurchase of up to $625 million in Signet common stock
Signet Jewelers Limited in its $328 million acquisitions of R2Net, Inc. and Segoma Imaging Technologies
OMERS Private Equity, together with Harvest Partners, in the approximately $1 billion take-private acquisition of Epiq Systems, Inc., and its combination with Document Technologies Inc.
Progressive Waste Solutions Ltd. in its $2.67 billion merger with Waste Connections, Inc.
Iron Mountain in its approximately $2.6 billion acquisition of Recall Holdings Ltd.
Kinder Morgan in its $76 billion acquisition of all the outstanding equity securities of Kinder Morgan Energy Partners, Kinder Morgan Management and El Paso Pipeline Partners
Ceridian LLC, THL and Fidelity National Financial in the $3.45 billion sale of Comdata Inc. to FleetCor Technologies Inc.
Health Management Associates in its $7.6 billion sale to Community Health Systems
Fidelity National Financial (FNF) in a series of transactions that brought about the tax-free distribution of its interest in Black Knight Financial Services, Inc. (n/k/a Black Knight, Inc.) to owners of FNF Group, following which Black Knight became an independent, publicly traded company; and in its $2.9 billion acquisition of Lender Processing Services (n/k/a Black Knight, Inc.)
Hess Energy Trading Company LLC (HETCO) in Hess Corporation's sale of its interest in HETCO to Oaktree Capital Management
Evercore as financial advisor to the Special Committee of the Board of Directors of Dell, in Dell's $24.4 billion going-private acquisition
Special Committee of McMoRan Exploration in the $3.4 billion sale of the company as part of three-way merger with Freeport-McMoRan and Plains Exploration & Production Company – a deal with total transaction value of approximately $20 billion
GS Capital Partners and affiliates in its sale of USI Insurance Services to Onex Corporation, in a transaction valued at approximately $2.3 billion
Medicis Pharmaceutical Corporation in its $2.6 billion sale to Valeant Pharmaceuticals International (n/k/a Bausch Health Companies)
Lincare Holdings in its $4.6 billion acquisition by Linde Group of Germany
Thomas H. Lee Partners in its $2.7 billion acquisition of a majority stake in Party City; as shareholder, in its $2 billion sale of Sterling Financial Corp. to Umpqua Holdings Corp.; in its acquisition and sale of a majority stake in 1-800 CONTACTS, Inc. and subsequent sale of a majority stake to AEA Investors; with Fogo de Chão Churrascaria (Holdings), LLC in its $560 million take-private sale to Rhône Capital; and Intermedix Corporation in its $460 million sale to R1 RCM Inc.
Canadian pension funds in the unsolicited bid for and subsequent acquisition of the Toronto Stock Exchange
Sanofi in its $20.1 billion acquisition of U.S. biotechnology firm Genzyme
Morgan Stanley, as financial advisor to Burger King Holdings, in connection with Burger King's $4 billion acquisition by 3G Capital Management
American International Group in its sale of an 80% stake in consumer credit provider American General Finance to certain managed funds and affiliates of Fortress Investment Group, part of AIG's strategy to monetize non-core assets and repay TARP funding provided by the U.S. government
ProSight Specialty Insurance Holdings, a specialty P&C insurance company and portfolio company of GS Capital Partners and TPG Capital, in its $230 million acquisition of NYMAGIC, a public insurance holding company
Sanofi in its $1.9 billion purchase of consumer health care company Chattem, Inc.
Cedar Fair, one of the largest regional amusement-resort operators in the world, in its proposed $2.4 billion acquisition by an affiliate of private equity firm Apollo Global Management
AIG in connection with its global mergers and acquisitions program
Willis Group Holdings Limited in the $2.1 billion acquisition of Hilb Rogal & Hobbs Company
NYMEX Holdings, Inc. in connection with the $9.4 billion acquisition by CME Group, Inc.
Providence Equity Partners, Ontario Teachers' Pension Plan Board and Madison Dearborn Partners in connection with the proposed $48.5 billion acquisition of BCE Inc. (Bell Canada)
GS Capital Partners in connection with its $27.5 billion acquisition of Alltel
Ontario Teachers' Pension Plan in, together with L Catterton and others, the sale of PetVet Care Centers, LLC
Friendly Ice Cream Corporation in connection with the acquisition of Friendly's by affiliates of Sun Capital
Tecumseh in its defense of a proxy contest by its largest shareholder
Special Committee of the Board of Directors of Affiliated Computer Services in connection with a takeover offer from Cerberus Capital Management and Mr. Darwin Deason
The Children's Place in its proxy fight with former CEO Ezra Dabah
Illumina Inc. in its $600 million acquisition of Solexa Inc.
Investcom LLC in connection with the $5.5 billion acquisition of Investcom by MTN Group Ltd.
Sony Corporation of America in the $4.7 billion acquisition of Metro-Goldwyn-Mayer
The MONY Group in the $2.3 billion acquisition of The MONY Group by AXA Financial
Abgenix, Inc. in the $2.2 billion acquisition of Abgenix by Amgen, Inc.
A consortium led by Stone Point Capital in its $1.5 billion acquisition of AXA Re
USI Holdings in its $1.4 billion acquisition by affiliates of GS Capital Partners
Sumitomo Corporation of America in its $1.1 billion acquisition of TBC Corporation
Actavis Group h.f. in its $800 million acquisition of Alpharma Inc.'s international generics business
Talbots Inc. in its $467 million acquisition of The J Jill Group
AXA Financial in the sale of The Advest Group, Inc. to Merrill Lynch
PxRE in its merger with Argoneut
Executive Risk in its acquisition by Chubb
Investcorp in its acquisition of FleetPride Corporation
The Walt Disney Company in the $66 billion unsolicited offer from Comcast Corporation
Mr. Aiello has counseled clients on a broad range of corporate, securities and business-related matters, including directors' duties and responsibilities and other aspects of corporate governance, disclosure issues and compliance matters, as well as defensive measures and takeover tactics. He has been included on the 2019, 2018, 2017 and 2014 NACD Directorship 100, a list of the 100 most influential people in the boardroom compiled by NACD Directorship magazine.
Mr. Aiello is ranked Band 1 for Corporate/M&A by Chambers Global and Chambers USA, where clients refer to him as "first class" and having "incredible knowledge about any M&A transaction." He is listed in the M&A "Hall of Fame" by Legal 500 US, where clients note he is "one of the best outside lawyers in a boardroom environment." Mr. Aiello is also recognized as a "Market Leader" by IFLR1000, where clients have described him as being the "best in the business," and consistently recognized in Best Lawyers in America. Mr. Aiello has been named an M&A "MVP" multiple times by Law360 and an M&A "Trailblazer" by The National Law Journal. He has also been named a Dealmaker of the Year and Dealmaker of the Week many times by The American Lawyer for his lead roles on blockbuster M&A transactions. Mr. Aiello was the first lawyer ever to be featured as a "Rainmaker" in Institutional Investor, citing his role in shielding clients from the potential collapse of proposed merger and acquisition deals, was selected as one of Crain's New York Business "40 Under 40" honorees and one of the "40 Business People Under 40 to Watch in 2009" by The Investment Dealers' Digest. Mr. Aiello was also named one of The National Law Journal's "40 Under 40" for his work in the mergers and acquisitions area in 2005.
Mr. Aiello is an elected Fellow of the American College of Governance Counsel. He has authored several articles discussing the fiduciary duties of corporate directors and officers, recent developments in the areas of mergers and acquisitions and corporate compliance matters, including Sarbanes-Oxley and the related rules adopted by the SEC and the securities exchanges. He is also a frequent lecturer in these areas, and participated in a panel on Developments Affecting M&A Investment Bankers and Their Clients at the Tulane University Law School Annual Corporate Law Institute. Mr. Aiello received the Burton Award for Legal Achievement for his articles, "Bank M&A in the Wake of Dodd-Frank" (The Banking Law Journal, November/December 2010) and "Taking a Hard Look at Poison Pills" (New York Law Journal, November 7, 2005).
Awards and Recognition, Speaking Engagements, Guides and Resources, Latest Thinking, Firm News & Announcements
Michael Aiello Ranked Band 1 for Corporate/M&A in New York

Award Brief — Chambers USA 2020

Michael Aiello Ranked Band 1 for Corporate/M&A: U.S.

Award Brief — Chambers Global

Michael Aiello Named Among the 100 Most Influential People in the Boardroom

Award Brief — NACD Directorship magazine 2019, 2018, 2017 and 2014

Michael Aiello Named a "Market Leader" for M&A in the U.S.

Award Brief — IFLR1000

Michael Aiello Named a "Leading" Lawyer for Corporate/M&A: Takeover Defense in New York

Award Brief — Chambers USA

Michael Aiello Named to the M&A: Large Deals ($1BN+) "Hall of Fame"

Award Brief — Legal 500 US

Michael Aiello Named a "Leading Lawyer" for Media, Technology and Telecoms: Telecoms and Broadcast: Transactional

Award Brief — Legal 500 US

Michael Aiello Named as Law360 MVP: Mergers & Acquisitions

Award Brief — Law360 2017
Firm News & Announcements