Biography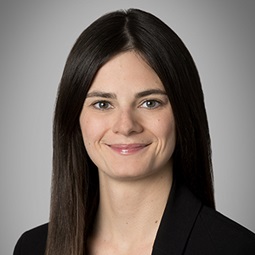 Lindsay Merritt is counsel in the Restructuring group in London.
Lindsay has been involved in a number of well-known restructurings and formal insolvency procedures and her experience includes domestic and cross-border restructuring matters, including out-of-court restructurings, distressed investing, formal restructuring and insolvency procedures, advising distressed corporates, financial institutions and working with leading insolvency practitioners.
Representative experience as part of a team includes Lehman Brothers Holdings Inc. in relation to various UK and European restructuring and workout matters and the special administrators of MF Global UK Limited in relation to and following the first ever filing under the Special Administration Regime.
Lindsay has written articles on restructuring topics and is a member of both R3 and the Insolvency Lawyers' Association.
Firm News & Announcements, Latest Thinking
Firm News & Announcements
SEQUANA: UK Supreme Court Explanation of the "Creditor Duty" Blog Post — Weil European Restructuring Watch — By Andrew J. Wilkinson, Neil Devaney, Matt Benson, Jenny Davidson, Lois Deasey, Mark Lawford, Gemma Sage, Lindsay Merritt, Maeve Brady and Natasha Ayres — October 05, 2022

Introduction Today, the UK Supreme Court considered for the first time the existence, content and engagement of the so-called "creditor duty": the alleged duty of a company's directors to consider, or to act in accordance with, the interests of the company's creditors when the company becomes insolvent, or when it approaches, or is at real ...

Landmark Lehman Subordinated Debt Ruling Alert — European Restructuring Watch — By Mark Lawford, Lindsay Merritt, Rosalind Meehan and Maeve Brady — PDF — July 09, 2020