Partner

Princeton, New York
Biography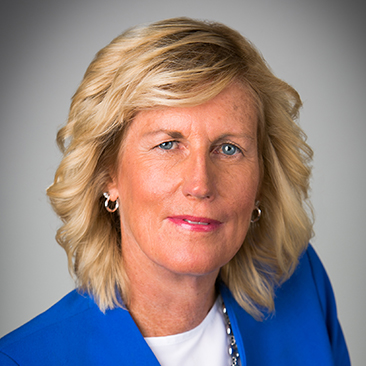 Diane P. Sullivan is a partner in the Litigation Department in Weil's New York, NY and Princeton, NJ offices where she specializes in trial of high stakes cases.
Ms. Sullivan is a nationally recognized trial attorney. In 2012, The American Lawyer featured her in its "Litigator of the Year" edition, noting that she "isn't a hired gun; she's more like a hired bazooka repeatedly parachuting into high-stakes cases leading up to trial and securing victories." In both 2007 and 2017, The National Law Journal featured Ms. Sullivan's jury verdicts in its annual series: "Winning: Successful Strategies from the Nation's Top Litigators" which highlights significant trial wins by the nation's top trial lawyers. The same publication highlighted her jury verdicts as among the "Top Verdicts of the Year" in five different years. She was one of 19 attorneys in the country named a "Lawdragon Legend" in 2017 for being recognized as one of the 500 Leading Lawyers in America for ten years or more. Lawdragon noted "she has produced a batting average in jury trials in the Hall of Fame category" and described her as "one of the most feared trial lawyers in the nation." The publication further stated: "In court or arbitrations for corporate clients, she is as good as any advocate in the country." She was named one of Law360's 2015 "Trial Aces" in its inaugural list recognizing the top trial attorneys in the country based on success in high-stakes trials, and as one of Law360's 2016 Trial "MVPs" in the publication's inaugural ranking of the five most valuable trial lawyers in the country based on significant trial victories.
Ms. Sullivan is also ranked nationally by Chambers USA and Chambers Global as one of the leading trial lawyers in the country. Clients describe her as an "extraordinary trial lawyer," "fantastic," "a top choice in bet-the-company litigation," "a first class trial lawyer in every way," and "a real weapon at trial." "She is one of the best trial lawyers out there; we go to her with our most important work." With experience across a range of industries, she is praised as "a truly tremendous trial lawyer" who "keeps on winning" in "nationally significant" cases. Clients noted: "Her trial presence is unmatchable," and "she is one of the best I've ever seen." Clients further remarked: "She was just wonderful – a powerful presence who boils down complex issues in a way that can be readily communicated to a jury." Chambers also noted: "She's rightly named a top lawyer – she handles some of the toughest cases." Clients praised her "remarkable talent and fearless approach," her "amazing cross-examinations," and her "fantastic ability to build up a narrative and connect with juries in an honest way." In 2010, Ms. Sullivan was named by Law360 as one of the most admired attorneys in the nation based on a survey of her peers and in-house counsel. In 2011, Ms. Sullivan was selected as one of Law360's Litigation "MVPs" for success in major litigation. A member of The Legal 500 "Hall of Fame" for lawyers at "the pinnacle of the profession," the publication noted that she is "an absolute star," "a gifted trial lawyer who regularly secures favorable verdicts in high-stakes matters." She is rated by clients as "just a brilliant, brilliant trial lawyer" and appreciated because "she wins her cases." She is "in a small class of bet-the-company trial lawyers."
Ms. Sullivan has also been recognized by Lawyers Weekly USA, which named her one of the top 10 lawyers of the year in 2005. She has been featured for her trial victories on the front pages of The New York Times, The Wall Street Journal and on the cover of The American Lawyer, among other publications. The International Who's Who references Ms. Sullivan for commendation by her peers as one of the most highly regarded practitioners in the field. She has repeatedly been named for inclusion in Best Lawyers in America, including 2018 "Lawyer of the Year" in the areas of Bet-the-Company litigation, Commercial Litigation, and representing defendants in Mass Tort/Class Action Litigation. In 2017, Ms. Sullivan received the prestigious Euromoney Women in Business "Most Outstanding Practitioner" award, given to one lawyer each year for her contributions to the legal profession. In 2012, Ms. Sullivan was named one of the top 15 Female Trial Attorneys by Law360 for scoring "landmark victories" and "blazing trails." She has been consistently recognized by Benchmark Litigation as a "Litigation Star" and as one of the Top Ten Women Litigators in the country. In 2016 and 2017, LMG Life Sciences Guide named Ms. Sullivan a "Life Science Star" and praised her as a "nationally revered trial lawyer who has routinely secured victories, often high stakes and precedent-setting, for a 'Who's Who' list of clients."
Among Ms. Sullivan's notable trial victories and representations are:
Lead trial counsel for GE securing a complete defense win after a four-week arbitration in a suit involving claims for over $1 billion in damages relating to construction of a clean energy power plant.
Lead trial counsel for ESPN securing a defense verdict against Dish Network following a three-week jury trial in the Southern District of New York involving more than $150 million in claims. This victory was featured in The American Lawyer and in Law360's "How They Won It" series.
Lead trial counsel for Merck in the legal battle over Vioxx®. Ms. Sullivan secured the first trial victory for Merck, convincing jurors to reject the plaintiff's failure to warn and consumer fraud claims. This defense verdict, in a plaintiff-friendly jurisdiction, was featured on the front pages of newspapers across the country and InsideCounsel named it one of the "five verdicts of 2005 that are reshaping corporate defense strategies." The verdict was cited in the press by the company's CEO as the turning point in the mass tort litigation. Subsequently, Ms. Sullivan scored another victory for Merck in the Vioxx® litigation – the first defense verdict in a long-term use case. The victory was hailed by analysts as significant, particularly in serving to thwart future collateral estoppel arguments. The verdict was also featured by The National Law Journal as one of the top verdicts of the year. She went on to win yet a third jury verdict for Merck in a Vioxx® case; a victory also featured in legal and lay publications.
Lead trial counsel for Philip Morris USA securing a unanimous defense verdict following a three-week class action jury trial of medical monitoring claims pursued on behalf of all Massachusetts smokers of Marlboro cigarettes who had smoked for 20-plus pack-years, with a total class size in the tens of thousands. This verdict was featured in the American Lawyer "Litigator of the Week" series, in Law360, and in The National Law Journal "Winning" series as a top verdict of the year.
Lead trial counsel for global energy company Repsol in environmental litigation involving claims of "alter ego" and fraudulent conveyance. The Weil team secured a victory on all claims involving over $1 billion dollars in damages while also succeeding on Repsol's $65 million counterclaim.
Lead trial counsel for Philip Morris USA securing a defense verdict after a four-month jury trial in St. Louis where 37 Missouri hospitals sued for half a billion dollars in economic loss plus punitive damages relating to costs for treating patients with smoking-related illness. The victory was described by the press as "resounding and complete." Ms. Sullivan's work in this trial was highlighted by the Financial Times as an example of "innovative lawyering" and was also recognized by The American Lawyer in its "Litigator of the Week" profile.
Lead trial counsel for Procter & Gamble in class action litigation relating to its probiotic supplement Align® securing a favorable settlement on the eve of trial.
Lead trial counsel for Sanofi in antitrust litigation against Mylan relating to the marketing of EpiPen®.
Lead trial counsel for SAC Capital and Steven Cohen in litigation brought by Fairfax Financial Holdings for alleged fraud and conspiracy relating to short sales of securities.
Lead trial counsel for Walgreens in consumer class action litigation relating to Theranos Labs blood testing technology, securing dismissal of core claims and an indemnification from Theranos.
Lead trial counsel for Johnson & Johnson and Janssen Pharmaceuticals in a bellwether trial in mass tort litigation in Philadelphia.
Lead trial counsel for a major office supply company in $6 billion dollar antitrust trial.
Lead counsel for Sanofi securing a dismissal of all claims in Illinois federal court in a putative consumer class action following Sanofi's global recall of its epinephrine injection product, Auvi-Q®.
Lead counsel for defendant in the Lac-Mégantic train derailment involving environmental, property and wrongful death claims in multiple forums securing a favorable settlement and a channeling injunction preventing future claims.
Lead trial counsel for Cardinal Health Corporation in patent infringement litigation relating to gel capsule technology.
Lead trial counsel for AstraZeneca securing a defense verdict in the first bellwether trial of more than 20,000 claims involving the prescription drug Seroquel®. The verdict was described by the press as a "huge win" for AstraZeneca, particularly the jury's finding that AstraZeneca's warnings were adequate.
Lead trial counsel for Merck and Schering-Plough in class action lawsuits alleging consumer fraud and RICO claims relating to the drugs Vytorin® and Zetia®.
Lead trial counsel for a major Japanese manufacturer in federal False Claims Act suits.
Lead trial counsel for Baxter Healthcare Corporation and Allegiance Healthcare Corporation in the first trial in the federal MDL latex medical device mass tort litigation, which resulted in a defense jury verdict. The verdict was named one of the top defense verdicts of the year by The National Law Journal.
Lead trial counsel for Nutraquest in the ephedra mass tort litigation, including defending a $685 million personal injury claim filed by the estate of professional baseball player Steve Bechler.
Ms. Sullivan is a frequent author and speaker on topics relating to litigation and trial issues.
Awards and Recognition, Speaking Engagements, Guides and Resources, Latest Thinking, Firm News & Announcements
Silent Advocacy: The Jury is Watching

Speaker(s): Diane P. Sullivan

April 04, 2017 — Kansas City, Missouri — Weil Litigation partner Diane Sullivan delivered a presentation titled "Silent Advocacy: The Jury is Watching" at the Civil Trial Innovations Conference, hosted by the U.S. District Court for the Western District of Missouri.

When in Rome (or Mississippi or New York or Cook County): Local Approaches to Closing Arguments

Speaker(s): Diane P. Sullivan

May 19, 2016 — Chicago, Illinois — Weil Litigation partner Diane Sullivan participated in a panel discussion that focused on presenting closing arguments in different ways, depending on the trial venue. The presentation, entitled "When in Rome (or Mississippi or New York or Cook County): Local Approaches to Closing Arguments," was part of the 2016 DRI Drug and Medical Device Seminar, a leading educational and networking opportunity for drug and medical device practitioners.
Firm News & Announcements