February 16, 2021
NEW YORK, February 16, 2021: International law firm Weil, Gotshal & Manges LLP announced today that Ackneil M. (Trey) Muldrow, III has joined the Firm as a partner in its global Private Equity practice. Trey is based in Weil's New York office.
"Trey brings an outstanding track record of advising on complex corporate matters, demonstrating passionate commitment to clients," said Weil Executive Partner Barry Wolf. "These qualities align with Weil's culture, and we are very pleased to welcome him to our partnership." 
"Our clients will benefit from Trey's seasoned perspective, as well as his depth and breadth of experience working on important transactions across industries," said Michael Aiello, Chairman of Weil's global Corporate Department. "He shares our Firm's commitment to inclusive and collaborative teaming, superior client service and future-focused growth."
Trey joins Weil from Akin Gump Strauss Hauer & Feld LLP, where he was the partner in charge of the firm's New York office and a member of its global Corporate Steering Committee. With a broad corporate practice, Trey advises corporations, sovereign wealth groups and private equity sponsors around the world on market-leading transactions – including cross-border merger, buyout, spinout, carve-out and divestiture transactions. Trey has also developed a well-recognized practice in asset manager mergers and acquisitions and complex secondaries transactions.
In addition, Trey holds the position of Chair of the Corporation Law Committee of the New York City Bar, whose mission is to promote the development of New York laws and jurisprudence governing business entities to make the city an attractive jurisdiction for the formation of new businesses.
"I look forward to joining Weil's highly regarded global Corporate Practice and contributing to its growth by continuing to advise on their most significant transactional matters and developing the next generation of legal talent," Trey commented.
About Weil's Private Equity Practice
Weil's global Private Equity practice is recognized by the industry as being one of only a very small number of elite market leaders in this field. Our clients include many of the highest-profile private equity funds, sovereign wealth funds and pension funds, as well as family offices and other equity financial investors. Weil advises more than 300 private equity clients worldwide, including 9 out of the 10 largest global private equity funds as ranked by PEI 300 2020. Our advice covers all aspects of the full life cycle of investments.
About Weil
Founded in 1931, Weil, Gotshal & Manges LLP has been a preeminent provider of legal services for the past 90 years. With approximately 1,100 lawyers in offices on three continents, Weil has been a pioneer in establishing a geographic footprint that has allowed the Firm to partner with clients wherever they do business. The Firm's four departments, Corporate, Litigation, Restructuring, and Tax, Executive Compensation & Benefits, and more than two dozen practice groups are consistently recognized as leaders in their respective fields.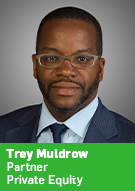 ---
Media Inquiries
Weil Public Relations
Christopher Rieck
Director, Communications