Biography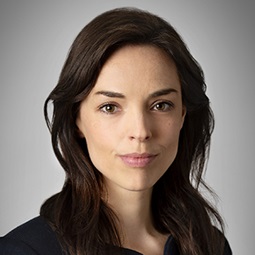 Lois Deasey is a partner in the European Restructuring team.
Lois is recognized in leading legal directories including Chambers UK as an Up-and-Coming lawyer for Restructuring/Insolvency and in the Legal 500 UK as a key lawyer for Corporate Restructuring, in which she is also described by clients as a "versatile and a good technical lawyer" and "an excellent restructuring lawyer".  She has also been featured in IFLR1000 Women Leaders 2022, in Euromoney Expert Guides as a Rising Star in 2020 and 2021 for Restructuring and Insolvency and was awarded Rising Star for Restructuring and Insolvency at the IFLR European Awards 2019.
Lois is a member of 100 Women in Finance, Association of Business Recovery Professionals, Insolvency Lawyers' Association and International Women's Insolvency & Restructuring Confederation.
Representative matters*
PSP in connection with the refinancing of the Keter Group
OMERS in relation to the fully consensual restructuring of Vue Cinemas and in relation to Lifeways, a residential care homes business restructured pursuant to an English restructuring plan
TLB Lenders of a medical devices company in relation to a fully consensual recapitalisation transaction
Ad hoc group of first lien lenders, in connection with Covis Pharma's out-of-court cross-border restructuring
Ad hoc group of creditors of Premier Oil in connection with the merger of Premier Oil with Chrysaor Holdings Limited and the restructuring of Premier Oil's US$2.7 billion of debt pursuant to a restructuring plan
Ad hoc group of senior creditors of Noble, a Singapore-listed commodities trader, on the group's new financing and debt for equity swap, involving parallel schemes of arrangement in England and Bermuda and a "light touch" Bermuda provisional liquidation.
The secured bondholders of Avanti Communications, a U.K.- listed satellite operator, in connection with a two-phase financial restructuring, including a debt for equity swap implemented pursuant to an English law scheme of arrangement.
In connection with the financial restructuring and administration of Iona Energy Company (UK) Plc.
The Noteholders on the restructuring and bankruptcy of Imtech Capital B.V., a Dutch technical services business.
A senior lender on the restructuring of Cory Environmental, which was implemented via an English scheme of arrangement.
Ad hoc group of senior secured bondholders of Noble Trading Co on a debt for equity swap effected pursuant to a security enforcement via a BVI receivership.
Ad hoc group of senior bondholders of in relation to the financial restructuring of Seadrill New Finance Limited, an offshore drilling contractor.
*includes matters handled prior to joining Weil
Firm News & Announcements, Latest Thinking
Firm News & Announcements
Galapagos Group Restructuring Prevails Over Junior Creditor Challenge Blog Post — Weil European Restructuring Watch — By Neil Devaney, Matt Benson, Lois Deasey and Natasha Ayres — August 11, 2023

The Galapagos Group has secured comprehensive affirmation of its 2019 debt restructuring (the "Restructuring") from the English High Court.  This decision is a significant step towards resolution of the highly contested restructuring, and provides market participants with further clarity and certainty when it comes to implementing lender-led transactions in future. The key focus of the ...

SEQUANA: UK Supreme Court Explanation of the "Creditor Duty" Blog Post — Weil European Restructuring Watch — By Andrew J. Wilkinson, Neil Devaney, Matt Benson, Jenny Davidson, Lois Deasey, Mark Lawford, Gemma Sage, Lindsay Merritt and Natasha Ayres — October 05, 2022

Introduction Today, the UK Supreme Court considered for the first time the existence, content and engagement of the so-called "creditor duty": the alleged duty of a company's directors to consider, or to act in accordance with, the interests of the company's creditors when the company becomes insolvent, or when it approaches, or is at real ...