Biography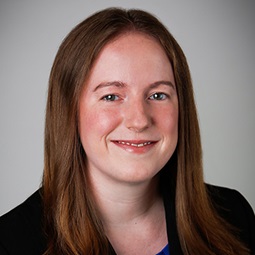 Natalie Kennedy is an associate in the Patent Litigation practice group in Weil's New York office and a member of Weil's life sciences patent litigation team. Natalie has a Ph.D. in the biological sciences and extensive laboratory research experience prior to becoming a patent agent, and then a patent attorney.
Natalie practices before U.S. federal courts and the U.S. Patent and Trademark Office, with a focus on pharmaceuticals, biotechnology and protein chemistry. She has extensive training and experience in a variety of life sciences areas, including monoclonal antibodies, stem cell therapies, vaccines, and other technologies at the intersection of immunology, molecular biology, biochemistry, and cell biology.
Prior to joining Weil, Natalie worked for several years as a patent agent, preparing and prosecuting U.S. and international patent applications, rendering opinions, and conducting due diligence investigations in a variety of life sciences specialties. She attended Fordham Law's evening program and was a member of the Fordham Law Review and the Order of the Coif, while working full-time as a patent agent at a major international law firm.
Natalie is licensed to practice before the U.S. Patent and Trademark Office.
Firm News & Announcements
Firm News & Announcements