Biography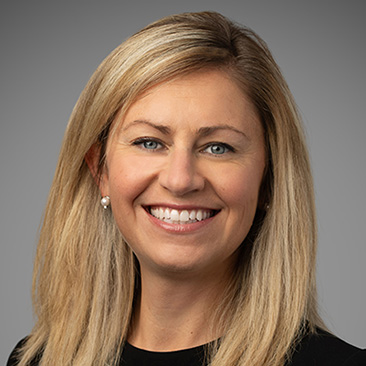 Kaitlin Descovich is counsel in Weil's Public Company Advisory Group and is based in Washington, D.C. Ms. Descovich participates in advising U.S. public companies and foreign private issuers on securities law issues, SEC disclosure, executive compensation, governance and compliance matters, including M&A and capital markets transactions.
Ms. Descovich was previously a member of the Firm's Private Equity and Mergers & Acquisitions practice and worked on a variety of public and private transactions, as well as with private equity funds, in connection with acquisitions and divestitures.
Ms. Descovich advised on the corporate governance and securities regulation issues in connection with the following recent transactions:
American Securities LLC in its $860 million sale of General Chemical Corporation to Chemtrade Logistics Income Fund
Avista Healthcare Public Acquisition Corp. in its acquisition of Organogenesis Inc. and its proposed merger with Envigo International Holdings, Inc.
Cardtronics plc in its pending $2.5 billion sale to NCR Corporation
Dow Inc. in its approximately $40 billion spin-off from DowDuPont Inc. as part of DowDuPont's separation into three independent, publicly traded companies, one each for its agriculture, materials science and specialty products businesses
Eli Lilly and Company in its $5.4 billion acquisition of the animal health business of Novartis AG
Eli Lilly and Company in its $8.2 billion exchange of its approximately 82% remaining interest in Elanco Animal Health Incorporated for Lilly common shares held by its shareholders
Foley Trasimene Acquisition Corp., a SPAC sponsored by Bilcar FT, LP and Trasimene Capital FT, LP., in its pending $7.3 billion combination with Alight Solutions LLC
Fortress Value Acquisition Corp., a SPAC sponsored by Fortress Investment Group, in its acquisition of Secure Natural Resources and MP Materials, together the owner and operator of Mountain Pass in a stock-for-stock transaction that valued the combined company at $1.5 billion
Healthcare Merger Corp., a SPAC sponsored principally by Shulman Ventures and MTS Health Partners, in its merger with SOC Telemed in a transaction that implies an initial enterprise value of $720 million
Irving Place Capital Management and Agiliti Holdco, Inc. (f/k/a Universal Hospital Services, Inc.) in Agliti's combination with Federal Street Acquisition Corp. (FSAC), a SPAC sponsored by Thomas H. Lee Partners, in a new holding company formed by FSAC named Agiliti Health, Inc., having an implied enterprise value of approximately $1.74 billion
L'Oréal USA in its acquisition of NYX Cosmetics
Levine Leichtman Capital Partners in its sale of Luminator Technology Group to Audax Group
Sears Holdings Corporation in the $5.2 billion sale of its core assets to ESL Investments Inc., in connection with its chapter 11 proceedings
Valeant Pharmaceuticals International, Inc. (n/k/a Bausch Health Companies) in its $495 million acquisition of the worldwide rights to the cancer vaccine, Provenge, and certain other assets from Dendreon Corporation
Victor Technologies Group, Inc. (at the time a portfolio company of Irving Place Capital) in its approximately $947 million sale to Colfax Corporation
York Capital Management, Valinor Management and Halcyon Capital Management, principal equity owners of NextDecade, LLC, in the $1 billion reverse merger of NextDecade with SPAC Harmony Merger Corp.
Ms. Descovich has played a key role advising on the following recent IPOs:
Elanco Animal Health Incorporated, the animal health division of Eli Lilly and Company, in its $1.7 billion initial public offering to finance, primarily, its purchase of the portion of Lilly's animal health businesses Elanco is acquiring in connection with its spin-off from Lilly
Foley Trasimene Acquisition Corp. II, a SPAC sponsored by Trasimene Capital FT, LP II, in its $1.5 billion initial public offering
Foley Trasimene Acquisition Corp., a SPAC sponsored by Bilcar FT, LP and Trasimene Capital FT, LP., in its $1 billion initial public offering
Goldman Sachs, as selling stockholder, in the $125 million initial public offering of ProSight Global, Inc.
INC Research, LLC (a portfolio company of Avista Capital Partners and Ontario Teachers' Pension Plan) in its $173 million initial public offering
Lantheus Holdings, Inc. (a portfolio company of Avista Capital Partners) in its initial public offering
Marquee Raine Acquisition Corp., a SPAC sponsored by an affiliate of The Raine Group LLC and Marquee Sports Holdings SPAC I, LLC, in its $374 million initial public offering
Trebia Acquisition Corp., a SPAC sponsored by affiliates of Trasimene Capital Management and Bridgeport Partners organized to acquire target businesses in the financial services, technology, software, data, analytics, services and related industries, in its $518 million initial public offering, together with a $75 million forward purchase agreement with an affiliate of Cannae Holdings, Inc.
Prior to joining the Firm, Ms. Descovich was a corporate public and media relations manager in the Global Strategic Media Group at Weber Shandwick. In this role Ms. Descovich managed media relations strategies for Fortune 1000 clients by designing and implementing communications plans and managing issues relating to litigation, regulation, financial and market performance, personal finance and investment products. She also developed and executed strategic leadership transition plans and general media visibility plans for CEOs and other senior leaders and supported one of the largest U.S. initial public offerings in 2006.
Ms. Descovich received her J.D. from New York Law School, cum laude, where she served as the Editor in Chief of the New York Law School Law Review, and her B.A. from Dartmouth College.
Latest Thinking, Firm News & Announcements, Latest Thinking
Firm News & Announcements