Biography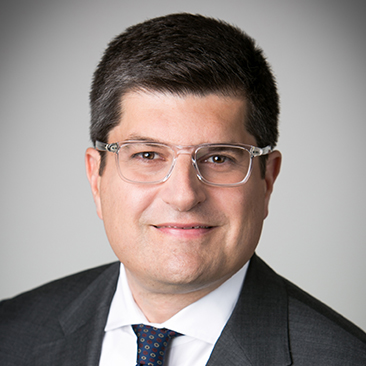 Benjamin E. Marks is Head of Weil's Intellectual Property & Media practice. His areas of concentration include copyright, trademark, misappropriation, music licensing, unfair competition, and First Amendment issues.
Mr. Marks has served as lead counsel in copyright, music licensing, misappropriation, and media law cases for clients such as Pandora Media, Getty Images, S&P Global and its S&P Dow Jones Indices division, the Television Music License Committee, West Publishing, and Morgan Stanley, among others. For many years, he has represented the Association of American Publishers on a wide variety of matters, including those involving intellectual property, First Amendment, and antitrust issues, among others. Mr. Marks also frequently represents music users such as television stations, television networks, and web site operators in connection with the acquisition of, and litigation over, rights to publicly perform musical compositions and secondary liability for performances by others. His recent experience includes:
Representing the nation's commercial local television broadcasters, under the purview of the Television Music License Committee, in their music license dealings with, and litigation against, ASCAP, BMI, and SESAC, including most recently, litigating copyright rate court proceedings against ASCAP and BMI and an antitrust class action against SESAC.
Serving as lead trial counsel for Pandora Media in a royalty rate-setting trial against the music publishing and songwriting industries in a pending proceeding before the Copyright Royalty Board.
Securing a favorable trial ruling for Pandora Media in a high-profile sound recording royalty rate-setting trial against the recorded music industry, in which the Copyright Royalty Board issued a very favorable ruling for Pandora and other webcasters, impacting billions of dollars in royalty payments.
Representing Pandora Media in several cases centered on allegations that Pandora's unlicensed performance of sound recordings that were fixed prior to February 15, 1972 and therefore not protected by federal copyright law, violates New York common law.
Representing Getty Images in copyright infringement litigation brought by a photo agency and numerous individual photographers.
Successfully representing S&P Global and S&P Dow Jones Indices in federal and state court disputes concerning the unauthorized use of the S&P 500 Index and the Dow Jones Industrial Average (DJIA) as the basis of financial products, including most recently in successful litigation against the International Securities Exchange (ISE) and the Options Clearing Corporation to enjoin their unlicensed offering of index options on the S&P 500 and DJIA.
Obtaining summary judgment for West Publishing in a copyright infringement putative class action arising out of the publication of unlicensed materials on Westlaw on fair use and public policy grounds.
Serving as lead trial counsel for several major financial institutions in their "hot news" misappropriation and copyright infringement litigation against Theflyonthewall.com.
Mr. Marks has been widely recognized for his work. He is currently ranked as a leading lawyer for Intellectual Property: Trademark, Copyright and Trade Secrets and Media & Entertainment: Litigation by Chambers USA, where clients have praised him as a "fantastic attorney" and a "collaborative thinker" with "a very keen eye for which arguments are compelling." Mr. Marks is also highly ranked in Copyright and in Media & Entertainment Litigation by Legal 500, where commentators have called him "excellent" and have noted that he is "practical and really knows his stuff." In the 2020 edition of Benchmark Litigation, he was recognized as a "Future Star."
Since 2013, Mr. Marks has taught "IP Litigation in the Digital Age" at the University of Pennsylvania Law School. Mr. Marks has published articles on copyright, trademark, and the First Amendment in publications such as the New York University Law Review, Bright Ideas and the Journal of Proprietary Rights. He is a member of the Copyright Society of the U.S.A., the Legal Advisory Committee of the Student Press Law Center, and the Lawyers Committee of the Association of American Publishers. He also is the Chair Emeritus of the Board of Directors of Reel Works Teen Filmmaking, a non-profit arts organization that teaches documentary filmmaking to New York City teens.
Mr. Marks graduated magna cum laude from the University of Pennsylvania. He received his J.D. from New York University, where he served as an articles editor of the New York University Law Review.
Awards and Recognition, Speaking Engagements, Latest Thinking, Firm News & Announcements
Benjamin Marks Named a "Future Star" in New York

Award Brief — Benchmark Litigation

Benjamin Marks Named a "Leading" Lawyer for Intellectual Property: Trade Mark & Copyright in New York

Award Brief — Chambers USA

Benjamin Marks Named a "Leading" Lawyer for Media & Entertainment: Litigation in New York

Award Brief — Chambers USA

Benjamin Marks Named "Recommended" Lawyer for Trademarks: Litigation in the U.S.

Award Brief — Legal 500 US

Benjamin Marks Named "Recommended" Lawyer for Copyright in the U.S.

Award Brief — Legal 500 US
Proving Good/Bad Faith and Intent

Speaker(s): Benjamin E. Marks

May 17, 2019 — New York — Proving IP Conference, NYU Law's Engelberg Center on Innovation Law & Policy

Competition and Consumer Protection in the 21st Century: What Regulators Are Asking About Big Tech and What It Means for Publishers

Speaker(s): Benjamin E. Marks

September 20, 2018 — New York — Association of American Publishers Annual General Meeting
Firm News & Announcements