Biography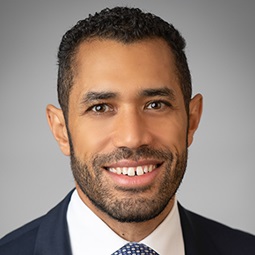 Adam is a partner in Weil's Appeals and Strategic Counseling practice, where he litigates appeals in the state and federal appellate courts, including the U.S. Supreme Court and the New York Court of Appeals. In 2019, Adam was honored by Euromoney as its "Rising Star" for Appellate Litigation. In 2019 he also was named as a "Rising Star" by The Minority Corporate Counsel Association and was honored by the Council of Urban Professionals as a 2019 Law Catalyst. Adam is recognized as a recommended lawyer for Appellate: Court of Appeals by Legal 500.
His recent matters include:
Securing two significant victories for Morgan Stanley, when the Second Circuit affirmed a complete defense verdict in a rare private insider trading jury trial, and the Appellate Division, New York Supreme Court, affirmed the dismissal of all claims on summary judgment in a related state-court fraud case.
Obtaining the dismissal, and affirmance on appeal, of all claims brought against Lehman Brothers and several former executives in a complex fraud, breach of contract, and breach of fiduciary duty action in New York state trial and appellate courts stemming from commercial real estate investments made on the eve of the financial crisis.
Winning a significant victory for Marsh & McLennan before the Second Circuit which affirmed the grant of summary judgment on claims arising from a 2004 New York Attorney General investigation, and provided important guidance to companies regarding their rights to terminate employees who do not cooperate in an internal investigation.
Successfully representing Lehman Brothers and the Archstone-Smith REIT among 20 other defendants in securing summary judgment on the eve of trial – later affirmed on appeal – on all claims in a $4 billion investor class action arising from one of the largest REIT going-private transactions in history.
Successfully representing the Port Authority of New York and New Jersey in litigation involving the 1993 World Trade Center bombing in New York's highest court.  Also successfully defended the Port Authority in litigation seeking hundreds of millions of dollars in damages arising from marine terminal leases, including securing victory in the Third Circuit on plaintiff's novel and complex constitutional claims.
Securing a victory for Schindler Elevator Corporation in the United States Supreme Court in a case interpreting the public disclosure bar of the False Claims Act.
Adam also has an active pro bono practice, including successfully vacating a capital defendant's death sentence after an appeal to the U.S. Court of Appeals for the Eleventh Circuit, and representing another death row inmate in post-conviction appeals to the U.S. Court of Appeals for the Eleventh Circuit, in certiorari petitions to the U.S. Supreme Court and in the Supreme Court of Florida.
Adam served as a member of Law360's Appellate Editorial Advisory Board in each of 2020 and 2021. He currently serves as Co-Chair of Weil's Firm-wide Diversity Committee.
Prior to joining Weil, Adam clerked for Judge Marsha S. Berzon of the U.S. Court of Appeals for the Ninth Circuit.
Awards and Recognition, Speaking Engagements, Guides and Resources, Latest Thinking, Firm News & Announcements
Adam Banks Named a 2019 Law Catalyst

Award Brief — Council of Urban Professionals

Adam Banks Named 2019 "Best in Litigation: Appellate" Rising Star

Award Brief — Euromoney

Adam Banks Named a "Recommended" Lawyer for Appellate in the U.S.

Award Brief — Legal 500 US

Adam Banks Named a "Recommended" Lawyer for ERISA Litigation in the U.S.

Award Brief — Legal 500 US

Adam Banks Honored with Pro Bono Publico Award

Award Brief — The Legal Aid Society
Pro Bono Basics: Best Practices and Practical Strategies

Speaker(s): Adam B. Banks

March 9, 2023 — Weil Appeals and Strategic Counseling partner Adam Banks participated in a panel discussion entitled "Pro Bono Basics: Best Practices and Practical Strategies," during PLI's annual conference, "Pro Bono Basics 2023: Best Practices and Ethics." The panel discussed the access to justice gap and the need for pro bono counsel, how to identify opportunities for both transactional and litigation attorneys, and practical tips for working with trauma-impacted individuals and individuals with multiple marginalizations, among other things.
Firm News & Announcements