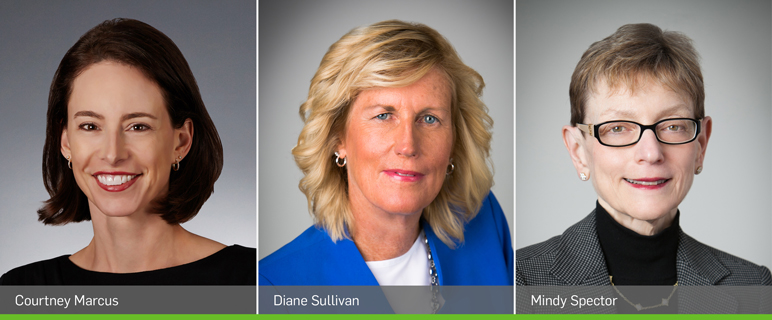 Marcia Goldstein
Marcia Goldstein has more than four decades of experience guiding companies, both creditors and debtors, through restructurings and financings. As one of the most senior women in restructuring today, she is by definition a groundbreaker for women in the field. She was a Co-Chair of Weil's Business Finance & Restructuring Department for 13 years.
When The Wall Street Journal published a blog post in 2014 from a prominent bankruptcy attorney claiming that restructuring was too grueling to attract top women attorneys, Marcia led a group of four other Weil female bankruptcy partners in publishing a rebuttal. They wrote: "All of us are mothers and between the five of us, we have nine children. Collectively, we have handled some of the largest and most prominent bankruptcies in history…. Instead of pointing out why restructuring is a male-dominated field, we would like to point out that it doesn't have to be."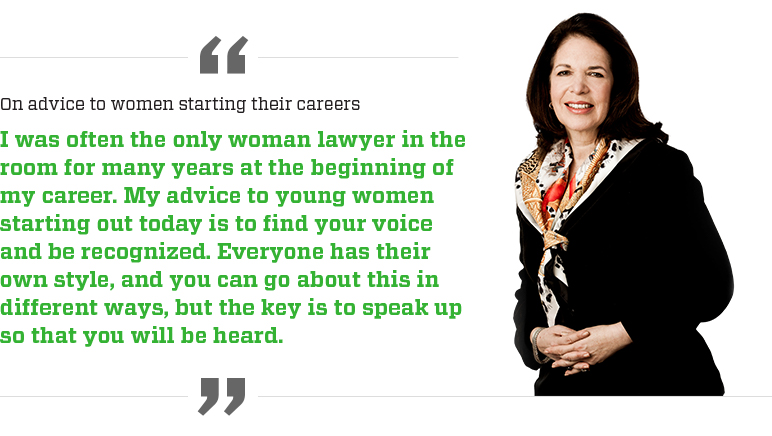 Courtney Marcus
Courtney Marcus is one of the foremost banking and finance attorneys in the industry. She represents private equity firms and consortia, public and private corporate borrowers, and financial investors in connection with a wide variety of financing transactions. As Co-Managing Partner of Weil's Dallas Office, she has contributed to Weil's culture, its growth and its standing among the world's elite firms. Her numerous professional achievements, outstanding leadership skills and steadfast community involvement have led to her status as a role model for future generations of female lawyers.
She has played a decisive role in financings for industry-shaping acquisitions by major corporations as well as leading private equity firms, and handled linchpin transactions in some of the largest restructurings in recent years. She has represented clients such as Centerbridge Partners, Lindsay Goldberg, AMC Entertainment, WPX Energy, Paragon Offshore and CHC Group, among many others.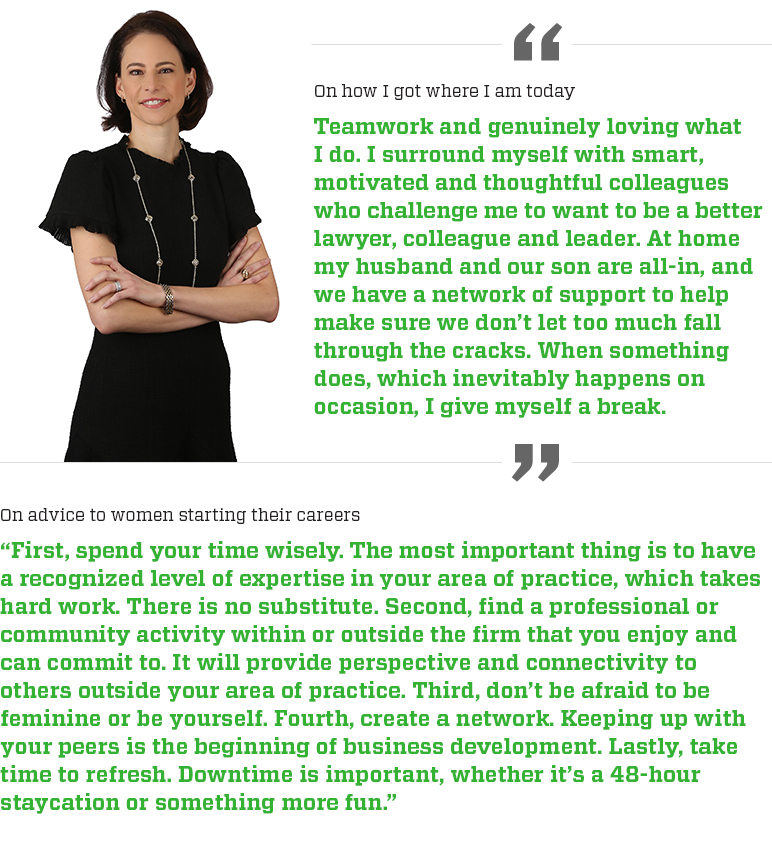 ---
Diane Sullivan
With more than 30 years of experience, Diane Sullivan is a veteran trial lawyer who is repeatedly recognized as one of the leading trial lawyers in the country for securing victories in high-stakes trials across a wide range of practice areas and industries. As one of the few female trial lawyers who have reached this level of visibility and prominence, Diane has made an indelible impact on the profession. She has served as a trailblazer and role model for future generations of female trial lawyers, taking on some of the toughest cases, against some of the best trial lawyers in the country in often the most hostile of jurisdictions.
The American Lawyer described Diane by saying she "isn't a hired gun; she's more like a hired bazooka repeatedly parachuting into high-stakes cases leading up to trial and securing victories." Diane has secured victories for clients such as GE, ESPN, Merck, Philip Morris USA, Procter & Gamble, Sanofi, Baxter Healthcare Company and AstraZeneca, among many others.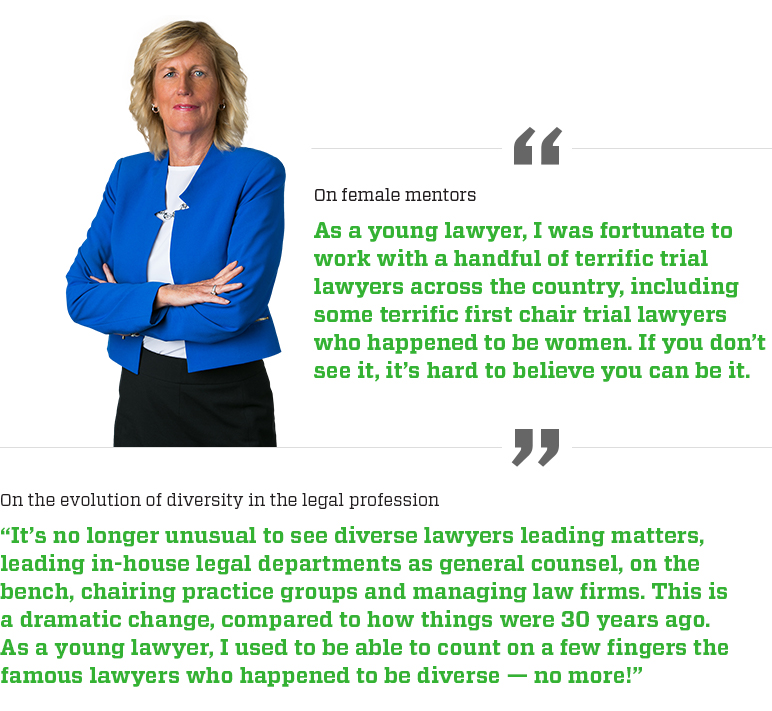 ---
Mindy Spector
Mindy J. Spector is General Counsel of Weil and a partner in the Firm. Prior to becoming General Counsel, she chaired the Firm's Complex Commercial Litigation Group. She is an experienced trial attorney who has zealously and successfully represented dozens of Fortune 500 companies during the course of her career. She plays an imperative role in Weil's leadership, not only as the Firm's General Counsel, but also as the chair of the Firm's Nominating Committee, which conducts due diligence on partner candidates and nominates members of the Firm's Management Committee. She has also played an important role in the development of Weil's associate programs. As a senior leader with unparalleled professional achievements, Mindy serves as a role model and mentor for countless men and women within Weil and the greater legal community.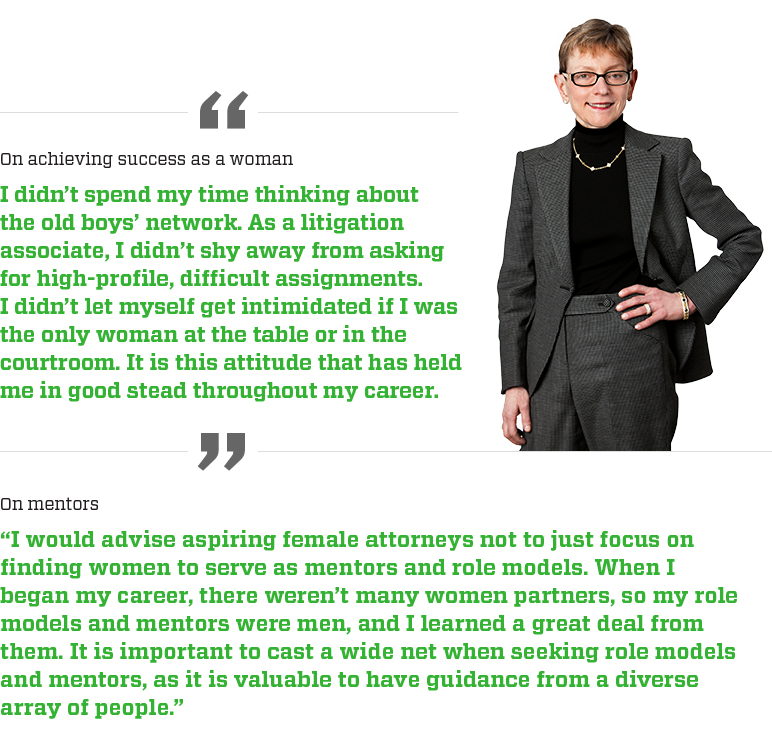 ---