Biography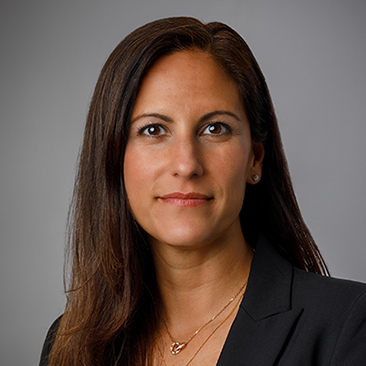 Ramona Y. Nee is a partner in Weil's Private Equity practice and is based in Boston. Her practice is focused on private equity and corporate transactions, including leveraged buyouts, minority investments and mergers & acquisitions. Ms. Nee represents various private equity firms and growth equity funds, as well as their portfolio companies. Ms. Nee also counsels clients with respect to general corporate matters, including with respect to numerous joint ventures, strategic matters and corporate governance.
Selected Experience:
Advent International and its portfolio companies in various transactions, including the acquisitions of Culligan International Company, Distribution International and Bojangles Restaurants, Inc.; Culligan International Company in its $1.1 billion take-private acquisition of AquaVenture Holdings Limited and acquisitions of Aqua Vital Group, TWH Filtration Industries, Inc. including its principal subsidiary Paragon Water Systems Inc., OASIS Corporation and ZIP Industries (Aust.) Pty Limited; and in Culligan's sale of Seven Seas Water Corporation;
Providence Equity Partners and its portfolio companies in connection with various matters, including in its acquisition of TimeClock Plus; in its acquisition of a majority stake in n2y; in its investments in Scenario Learning, Ascend Learning and related investments, and ikaSystems Corporation; in its acquisition of a majority stake in Vector Solutions; in Vector Solutions' acquisition of Convergence Training and the subsequent sale of Vector Solutions; in its acquisition and sale of Professional Association of Diving Instructors; Tempo Music Investments (Tempo) in its acquisitions of the assets of Influence Media Music SPV and certain assets of Barometer Music Royalty Fund I Inc.; and in Tempo's joint venture with Warner Music Group Corp.;
Providence Strategic Growth Partners in its sale of a majority stake in LogicMonitor Inc.;
OMERS Private Equity in its acquisition of Inmar, Inc. from ABRY Partners; and together with Harvest Partners, in the approximately $1 billion take-private acquisition of Epiq Systems, Inc. and its combination with DTI (Document Technologies Inc.);
Guidepost Growth Equity and its portfolio companies, including its acquisition of Ingenious Med; the acquisitions and divestitures of RuffaloCODY and Contact Solutions; its sales of Valence Health and Seniorlink Inc.; and its investments in OutSystems, Asurint and ThinkHR Corporation;
Snow Phipps Group and its portfolio companies, including its acquisitions of Brook & Whittle Limited, Prime Package & Label Co., Efficient Collaborative Retail Marketing Company, Mesa Foods, Rudy's Food Products Inc., the Croydon facility (f/k/a Gilbreth Packaging Solutions), Label Impressions, Inc. and RangeMe USA LLC and its sales of Velvet, Inc. and ZeroChaos, Inc.;
Giant Eagle, Inc. in its acquisition of Ricker Oil Company, Inc.;
Raine Capital in its minority investment in Olo;
American Capital, Ltd. (n/k/a Ares Capital) in various matters, including its sale of Specialty Brands of America, Inc. to B&G Foods, Inc. and its sale of eLynx to Black Knight Financial Services, Inc. (n/k/a Black Knight, Inc.);
Sanofi-Aventis in its acquisitions of Genzyme Corporation and Pluromed, Inc. and its commercial joint venture, Warp Drive Bio, with Third Rock Ventures;
Susquehanna Growth Equity in, together with W Capital Partners and AB Private Credit Investors, the $280 million acquisition of a minority interest in Workfront, Inc. and in, together with Accel Partners, their acquisition of XebiaLabs, Inc.;
Paycor, Inc. in its sale to Apax Partners;
Thomas H. Lee Partners and its portfolio companies, including its acquisitions of Fidelity National Financial and American Media Corporation;
Guggenheim Partners, LLC in its acquisition of Dick Clark Productions;
Eli Lilly and Company in a global licensing and research collaboration with Avidity Biosciences LLC and in its investment of $15 million in Avidity as partial financing for the transaction and in a global licensing and research collaboration with Sitryx Therapeutics Limited, including Lilly's investment in Sitryx as partial financing for the transaction;
iContracts, Inc. (at the time a portfolio company of Susquehanna Growth Equity) in its sale to RLDatix Ltd.; and
Public Sector Pension Investment Board (PSP Investments) as lead investor in a Series A investment round for Integral Health, Inc. that had a pre-money valuation of $400 million.
Ms. Nee is the Head of Hiring for the Boston office and is actively involved in recruiting, training and mentoring programs at Weil. She is recommended for Private Equity Buyouts by Legal 500 US.
Ms. Nee is also a director of (and plays violin with) the Longwood Symphony Orchestra, a pro bono client of the firm. She is actively engaged in various community organizations, including the Dana-Farber Cancer Institute and Marathon Challenge. Her interests include running, hiking, piano and violin.
Awards and Recognition, Speaking Engagements, Firm News & Announcements
Ramona Nee Recommended for Private Equity Buyouts

Award Brief — Legal 500 US
NYU Stern's 15th Annual Private Equity & Venture Capital Conference Speaker(s): Peter Feist, Cassie Kimmelman, Kevin J. Sullivan, Ramona Y. Nee and Evan R. Levy

March 06, 2020 — New York, NY — Weil sponsored NYU Stern's 15th annual Private Equity & Venture Capital Conference. Private Equity partners Peter Feist, Ramona Nee and Kevin J. Sullivan, Private Funds partner Cassie Kimmelman and Real Estate partner Evan Levy led discussions on current issues in fundraising, deploying capital in a competitive market, growth equity investing and real estate investing to VC and PE leaders, industry professionals and students.

Introduction to Private Equity

Speaker(s): Kyle C. Krpata, Christopher R. Machera and Ramona Y. Nee

October 29, 2018 — Durham, NC — Weil partners Kyle Krpata, Christopher Machera and Ramona Nee presented on the fundamentals of private equity to Duke Law School's Business Law Society.
Firm News & Announcements