October 04, 2021
HONG KONG, October 4, 2021: International law firm Weil, Gotshal & Manges LLP announced today that Kathleen Aka has joined the Firm as a partner in its market-leading Restructuring practice, based in Weil's Hong Kong office.
"Kathleen is an outstanding addition to Weil, bringing an accomplished track record of advising clients on complex insolvency-related issues," said Weil Executive Partner Barry Wolf. "She enjoys a reputation for being service-oriented and committed to her clients, which positions her to be a wonderful colleague to our Restructuring practice and our entire Firm."
Weil's Hong Kong office Managing Partner Tim Gardner commented: "With robust experience advising Asia-based and global clients on complex restructuring and insolvency matters across geographies and industries, Kathleen will be a tremendous asset to our clients in Asia and beyond."
"Kathleen brings diverse experience advising clients across industries and in the full gamut of distressed situations," said Gary Holtzer, Co-Chair of Weil's Restructuring Department. "She will be a fantastic addition to our global Restructuring team, and we are thrilled she is joining Weil."
Kathleen joins Weil from the Hong Kong office of another major global law firm, where she was a partner. She has extensive experience advising both debtors and creditors in relation to contentious and non-contentious restructuring and insolvency matters in the Asia-Pacific region. She is skilled in guiding clients through the most challenging and complex processes of financial restructuring, creditor enforcement, formal insolvency, insolvency litigation, distressed M&A, and distressed secondary debt trading. Kathleen's clients include bondholders, trustees, credit and distressed investment funds, banks, insolvency practitioners, shareholders, and distressed corporations. Her industry experience covers banking and financial services, insurance and reinsurance, health, infrastructure, energy, mining and agriculture, shipping and transportation, retail, and property.
"I am excited and honored to have this opportunity to join Weil, one of the leading restructuring firms in the world, and look forward to working with the global Restructuring team as it continues to deliver innovative, creative solutions in the most complex of distressed situations. I am committed to providing Weil's Asia-based and Asia-invested clients with the same first-class level of restructuring services they are accustomed to receiving from the Weil team globally," she said.
About Weil's Restructuring Department
Weil invented much of what has become standard practice in the restructuring field. For more than 50 years, Weil has played a pivotal role in defining this field by offering creative, practical and thoughtful solutions for its clients. The Firm has served as chief debtors' counsel in six of the seven largest U.S. bankruptcy filings in history and has represented clients in numerous complicated cross-border insolvency and restructuring matters. Weil's global Restructuring group of more than 100 dedicated lawyers coordinate across the United States, Europe, Middle East and Asia to provide clients with innovative, bespoke solutions to complex cross-border restructurings. Weil's broad-based experience also includes numerous significant creditor representations, representations of purchasers and sellers of distressed assets, and substantial litigation.
About Weil's Asia Practice
Weil's practice in the Asia-Pacific region focuses on complex, high stakes transactional matters for corporate and private equity clients. The Firm advises clients on matters across the entire region, including China, India, Japan, Taiwan, South Korea, South-East Asia, and Australia/New Zealand, on both domestic and cross-border transactions. Our lawyers are deeply experienced in mergers and acquisitions, takeovers, take-private transactions, minority investments (including PIPEs), joint ventures, strategic alliances, and other deals involving listed companies on the NYSE, NASDAQ, HKSE, PRC stock exchanges and other stock exchanges in Asia (including Tokyo, Singapore and Mumbai).
About Weil
Founded in 1931, Weil, Gotshal & Manges LLP has been a preeminent provider of legal services for the past 90 years. With approximately 1,100 lawyers in offices on three continents, Weil has been a pioneer in establishing a geographic footprint that has allowed the Firm to partner with clients wherever they do business. The Firm's four departments, Corporate, Litigation, Restructuring, and Tax, Executive Compensation & Benefits, and more than two dozen practice groups are consistently recognized as leaders in their respective fields.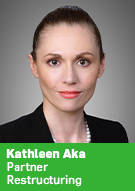 ---
Media Inquiries
Weil Public Relations
Christopher Rieck
Director, Communications
Peter Ottaviano
Senior Manager, Communications