Biography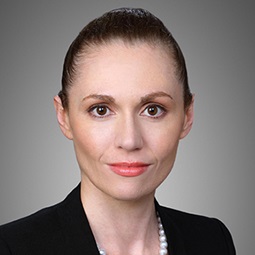 Kathleen Aka (formerly Kathleen Berkeley) leads Weil's Asia Restructuring practice. Based in Hong Kong, she has nearly 20 years of experience advising both debtors and creditors in relation to contentious and non-contentious restructuring and insolvency matters in the Asia-Pacific region. Dually qualified in Hong Kong and New South Wales, Australia, Kathleen is skilled in guiding clients through the most challenging and complex processes of financial restructuring, creditor enforcement, formal insolvency, insolvency litigation, distressed M&A, and distressed secondary debt trading.
Kathleen's diverse experience and comprehensive skillset straddling both contentious and non-contentious work earn her recognition as one of the top restructuring lawyers in Asia. She has been recognized as a Next Generation Partner by Legal 500 Asia-Pacific in 2020 and 2021 and a Rising Star Partner by IFLR1000 Asia Pacific in Restructuring & Insolvency in 2022. She was also named an Asia Future Leader by IFLR in 2021 and was selected as one of the "40 Under 40" honorees by Asian Legal Business in 2019.
Kathleen has a reputation for her unique capability in advising a wide range of clients across the full gamut of distressed situations, including bondholders, trustees, credit and distressed investment funds, banks, insolvency practitioners, shareholders, and distressed corporations. Her industry experience covers banking and financial services, insurance and reinsurance, health, infrastructure, energy, mining and agriculture, shipping and transportation, retail, and property.
Representative experience*
Advising Senior Secured Noteholders, and Receivers and Managers, in relation to security enforcement to recover outstanding debt in respect of HK$6.8 billion senior secured notes issued by a subsidiary of Hong Kong-listed Goldin Financial Holdings Limited.
Advised Kaisa Group, a Hong Kong-listed real estate company operating in China, on the restructuring of over US$3 billion in offshore liabilities. Named "Restructuring Deal of the Year" for 2017 at the IFLR Asia Awards.
Advised majority noteholders in relation to winding up of LDK Solar Co. Limited, and subsequently acted for the Cayman Islands court appointed Joint Official Liquidators.
Advised PT Berlian Laju Tanker, Indonesia's largest oil and gas shipping firm, in connection with its US$1.85 billion second-round consensual restructuring. Named "Restructuring Deal of the Year" for 2016 at the IFLR Asia Awards.
Advised a group of bondholders on the restructuring of foreign currency convertible bonds issued by Jaiprakash Power Ventures Limited.
Advised an ad hoc group of noteholders in relation to the cross-border restructuring of more than US$700 million offshore debt of LDK Solar. Named 2015 "Finance Deal of the Year for Restructuring & Insolvency" by The Asian Lawyer and shortlisted for IFLR 2015 "Restructuring Deal of the Year".
Advised the Fitness First group on its global financial and operational restructuring, including the restructuring of A$910 million secured facilities through a debt for equity swap, the disposal of non-performing clubs, and a recapitalization of the restructured group.
Advised a member of the TPG-led consortium on the restructuring of Alinta Energy's A$2.6 billion debt facility through creditors' schemes of arrangement, effecting a debt for equity swap and the transfer of the restructured group to a new lender-controlled entity.
While on secondment, advised Bank of America Merrill Lynch in its capacity as an adviser and syndicated lender in the successful TPG/Carlyle sponsored A$2.7 billion LBO of Healthscope, Australia's second biggest private hospital operator.
Advised the liquidators of Australian investment bank, Babcock & Brown Limited (In Liq), in relation to their investigations and examinations into the collapse of the parent entity of the Babcock & Brown Group.
Advised the liquidators of Lehman Brothers Australia Limited (In Liq) in relation to the claims made by and against the company.
Advised the agent for the secured lenders, and subsequently the receivers and managers, of Redbank Project and Redbank Construction.
Advised the foreign representative of a Korean shipping company in Australia's first application for recognition of a foreign main proceeding under the Cross-Border Insolvency Act 2008 (Cth) (UNCITRAL Model Law).
Advised a bondholder in relation to the voluntary administration and receivership of the Connector Motorways Group, which owned and operated the Lane Cove Tunnel, a major public-private partnership (PPP) infrastructure project in Australia.
Advised the trustee for debenture holders, and subsequently the receivers and managers, of lease finance company, Elderslie Finance Corporation Limited (Receivers and Managers Appointed) (In Liq), which collapsed in July 2008 with debts of A$400 million, including negotiating and documenting the informal workout of a complex securitization structure involving numerous financiers.
Advised liquidators, voluntary administrators, and receivers and managers in relation to a number of high profile Australian insolvency proceedings, including MF Global, HIH Insurance Limited, and New Cap Reinsurance Limited.
Advised the trustee of the sovereign wealth fund of the Republic of Nauru, the Nauru Phosphate Royalties Trust, in relation to commercial disputes in Australia.
*Includes matters handled prior to joining Weil.
Firm News & Announcements
Firm News & Announcements