Biography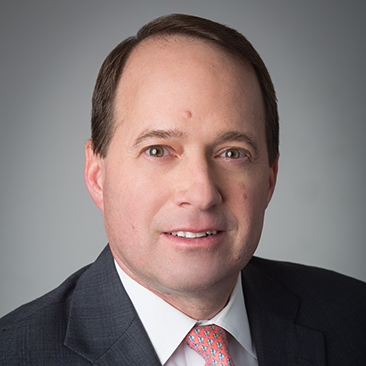 Gary Holtzer is Co-Chair of the Business Finance & Restructuring Department at Weil, Gotshal & Manges LLP and a member of the Firm's Management Committee. Mr. Holtzer practices in all areas of domestic and international restructurings, crisis management, corporate governance, financings and acquisitions involving distressed situations. Mr. Holtzer is an Adjunct Professor at Cardozo School of Law. He is also a Fellow of the American College of Bankruptcy.
Mr. Holtzer is consistently ranked in the field of Bankruptcy/Restructuring in Chambers Global, Chambers USA and Legal 500 US. He is described by commentators in Chambers USA as a "talented bankruptcy attorney" and a "confident, experienced and calm" presence on complicated transactions. In 2017, Mr. Holtzer was named among Turnaround & Workouts' Outstanding Restructuring Lawyers. In 2016 he was named a Law360 MVP in Bankruptcy.
Representative Experience
Company-side Experience:
Insys Therapeutics, Inc., and its six subsidiaries, a specialty pharmaceutical company that develops and commercializes innovative drugs and drug delivery systems of therapeutic molecules that improve patients' quality of life, in their chapter 11 cases with liabilities in excess of $100 million - $500 million.
Fusion Connect, Inc., and its domestic subsidiaries, a telecommunications services provider, in their chapter 11 cases with liabilities in excess of $650 million.
Catalina Marketing Corporation, a digital media marketing company, in its chapter 11 cases with liabilities in excess of $1.8 billion.
Westinghouse Electric Company, a globally recognized nuclear power company, in its unprecedented chapter 11 cases involving liabilities in excess of $9 billion.
Waypoint Holdings Ltd., a global specialty aircraft financing company, in its chapter 11 cases.
GulfMark Offshore, a provider of offshore support vessels to oil and gas companies, in its prearranged chapter 11 restructuring of roughly $730 million in total debt.
Azure Midstream Holdings, LLC and Azure Midstream Partners, LP, a midstream energy company, in its chapter 11 cases.
The Brock Group, a leading industrial specialty services provider for capital projects, routine maintenance, and turnarounds, in its out-of-court debt restructuring.
Memorial Production Partners LP, an upstream company focused on the acquisition, production and development of oil and gas properties in the U.S., in its $1.1 billion exchange of its 7.625% senior notes due 2021 and 6.875% senior notes due 2022 for 98% of its common equity interests as a restructured company under a pre-packaged chapter 11 bankruptcy plan.
Halcon Resources Corporation, an independent oil and gas E&P operator with $2.89 B in total funded debt, in its pre-packaged chapter 11 case that resulted in a $1.8 billion reduction in debt.
Paragon Offshore PLC, an offshore drilling company, in its chapter 11 cases.
CHC Group Ltd., a global helicopter service provider to offshore oilfield producers, operating on six continents with more than 220 aircrafts, in their chapter 11 cases, involving liabilities in excess of 1.5 billion.
Health Republic Insurance of New York, one of 23 co-ops across the US that began with the Affordable Care Act, in receivership proceedings following its abrupt shut down at the end of 2015.
Endeavour International Corporation, an offshore drilling company, in its reorganization, which concluded with a structured dismissal of its chapter 11 cases.
LodgeNet Interactive Corporation, an interactive content and connectivity solutions provider for the hotel and healthcare industry, in connection with its prepackaged chapter 11 filing.
Vertis Holdings, Inc., one of the leading printers of advertising inserts, in its highly complex and revolutionary pre-packaged chapter 11 case, involving the merger of two distressed companies through simultaneous chapter 11 filings.Vertis merged with American Color Graphics in a 'double prepack merger', the first of its kind, resulting in the combination of two of the largest printing companies in North America and a joint restructuring of the companies' debt obligations.
International Aluminum Corporation, a manufacturer of diversified lines of quality aluminum and vinyl products, as well as its affiliated debtors, in their pre-negotiated chapter 11 cases.
General Growth Properties, Inc., the second-largest owner and operator of shopping malls in the United States, which, despite approximately $27.3 billion in debt, emerged in November 2010 as a public company with a plan that paid creditors in full and returned substantial value to shareholders.
Nortek, Inc., a global diversified industrial company with leading brands and innovative air management and technology-driven solutions for residential and commercial applications, as well as its 36 subsidiaries, in its pre-packaged chapter 11 case that reduced outstanding debt by $1.3 billion.
Panolam Industries International Inc., a manufacturer of laminates used for indoor surfacing in both the residential and commercial construction industries, in its pre-packaged bankruptcy that resulted in a debt reduction of $151 million, or 44%.
TI Automotive Ltd., a UK-based global manufacturer of fuel systems and other automotive parts, in its restructuring of approximately £610 million of debt.
Pilgrim's Pride, the second largest poultry producer in the US at the time, and a supplier to leading brands such as Kentucky Fried Chicken, as well as six of its subsidiaries, in its chapter 11 case that resulted in the restructuring of approximately $2.4 billion of debt, and the sale of a 64% stake to JBS USA Holdings.
Highland Hospitality Corporation, a chain of 28 upscale hotels, in its out-of-court restructuring of nearly $2 billion of debt.
Silicon Graphics, a manufacturer of high-end computers, in its chapter 11 case.
Parmalat USA Corporation, a unit of the Italian dairy company Parmalat Finanziaria SPA, as well as two of its affiliates, in its chapter 11 case.The company's parent, Parmalat Finanziaria SPA, declared insolvency a year earlier due to severe financial difficulties that were mainly the result of major accounting irregularities being discovered.
Velocita Corporation, a telecommunications services company with approximately $827 million in debt, as well as its affiliates, in their chapter 11 cases and subsequent sale of substantially all of their assets to AT&T in a section 363 sale.
Aspire LLC, an offshore drilling company, in its restructuring.
Creditor and Distressed Acquisition Experience:
Ambac Assurance UK Limited, as financial guarantor in the chapter 15 case of Ballantyne Re plc, an Irish SPV that holds numerous contractual obligations/benefits related to reinsurance of life insurance policies (known as a "block of business"), in its efforts to retire approximately $1.92 billion in outstanding notes.
General Electric Capital Corporation, in connection with various representations, including but not limited to the following companies: WMC, Budget Rent-A-Car, Calpine, Circuit City, Clark Retail Enterprises, Comdisco, Conseco Finance, E-Z Serve Convenience Stores, JHT Holdings, Inc., Kmart, KMC Telecom, Montgomery Ward, Penton Media, Sea Containers, Spectrum Brands, Viskase, Xerox.
Violin Memory, Inc., in connection with its strategic planning and subsequent chapter 11 proceedings, as counsel to the ad hoc group of noteholders, including Soros Fund Management, Jefferies, Phoenix Asset Management, Nokota Management and Silverback Asset Management.
Magnum Hunter Resources, in connection with its chapter 11 cases, as counsel to an ad hoc group of second lien lenders.
Brookfield Asset Management, as one of the largest first lien creditors in the chapter 11 cases of Texas Competitive Electric Holdings Company LLC and its debtor affiliates.
Financial Guaranty Insurance Company (FGIC), as a creditor in the chapter 9 case of the City of Detroit, and worked on behalf of Benjamin M. Lawsky, the Superintendent of Financial Services of the State of New York, as the Court-appointed rehabilitator of FGIC in the first rehabilitation proceeding involving a financial guaranty insurance company in New York (and the second such proceeding in the United States at the time).
Syncora Guarantee, Inc., a financial guarantee insurance provider that insured payment of principal and interest under certain securities issued by mortgage-backed trusts holding loans serviced and/or originated by certain of the debtors in the chapter 11 cases of Residential Capital LLC and its affiliates.
HPS Investment Partners LLC, in connection with various restructurings including, J.G. Wentworth, Athabasca, EMES, and Utica.
Aquilex Holdings LLC, in connection with its out-of-court restructuring, as counsel to the sponsor, Teachers' Private Capital (private investment arm of the Ontario Teachers' Pension Plan).
Goldman Sachs, in connection with various restructurings.
Awards and Recognition, Guides and Resources, Latest Thinking, Firm News & Announcements, Speaking Engagements
Firm News & Announcements